Sumayya Vally's summer structure is composed of humble steps, seats, doorways and railings representing migrant meeting-spaces across London
The 2021 Serpentine Pavilion, designed by Sumayya Vally of South African practice Counterspace, makes a somewhat unfriendly first impression. The visitor approaching the Serpentine Gallery's front entrance sees, at first, two giant slabs of black. Behind and between these monoliths is a clutter of columns and barrier blocks and interrupted planes, un-alike, un-symmetrical, curiously unfinished. The pinkish-grey, sometimes scored, surfaces within resemble poured concrete – they are in fact concrete-coated board on a steel frame – giving the whole an infrastructural or foundational feel, the basis of a far larger structure that will eventually emerge. One would not be surprised to see rebar sticking out from some of the topless pillars and terminated arches.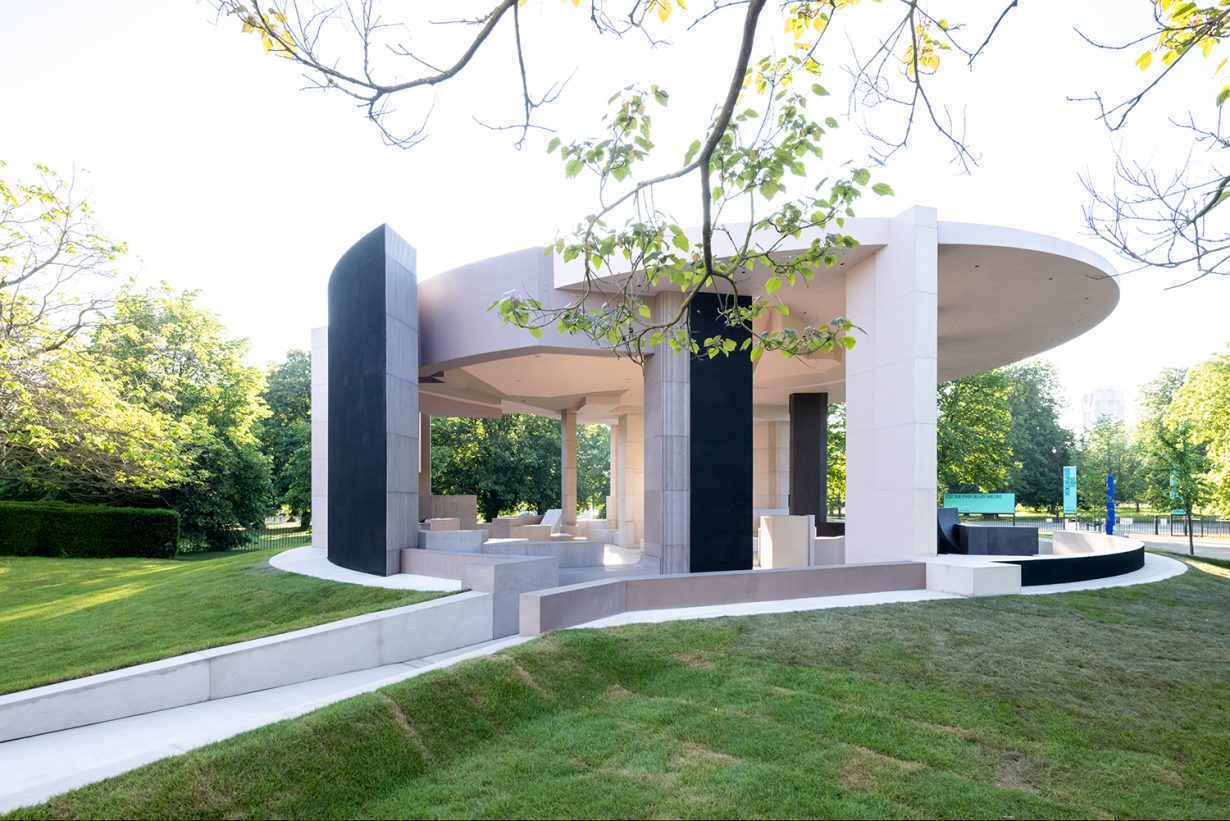 It is, for a temporary structure, quite imposing, and deceptively solid. But this is just a first impression, from a distance. Step into the pavilion's perimeter and the defensive jumble of blocks opens up, revealing inner space, and then a score of further spaces. Not just spaces, but places, in particular places to sit. Everything is a seat – the effect is fractal, the outer puzzle breaking down everywhere into smaller iterations of human-scaled individual space, a menagerie of inviting niches, nooks, steps and stoops.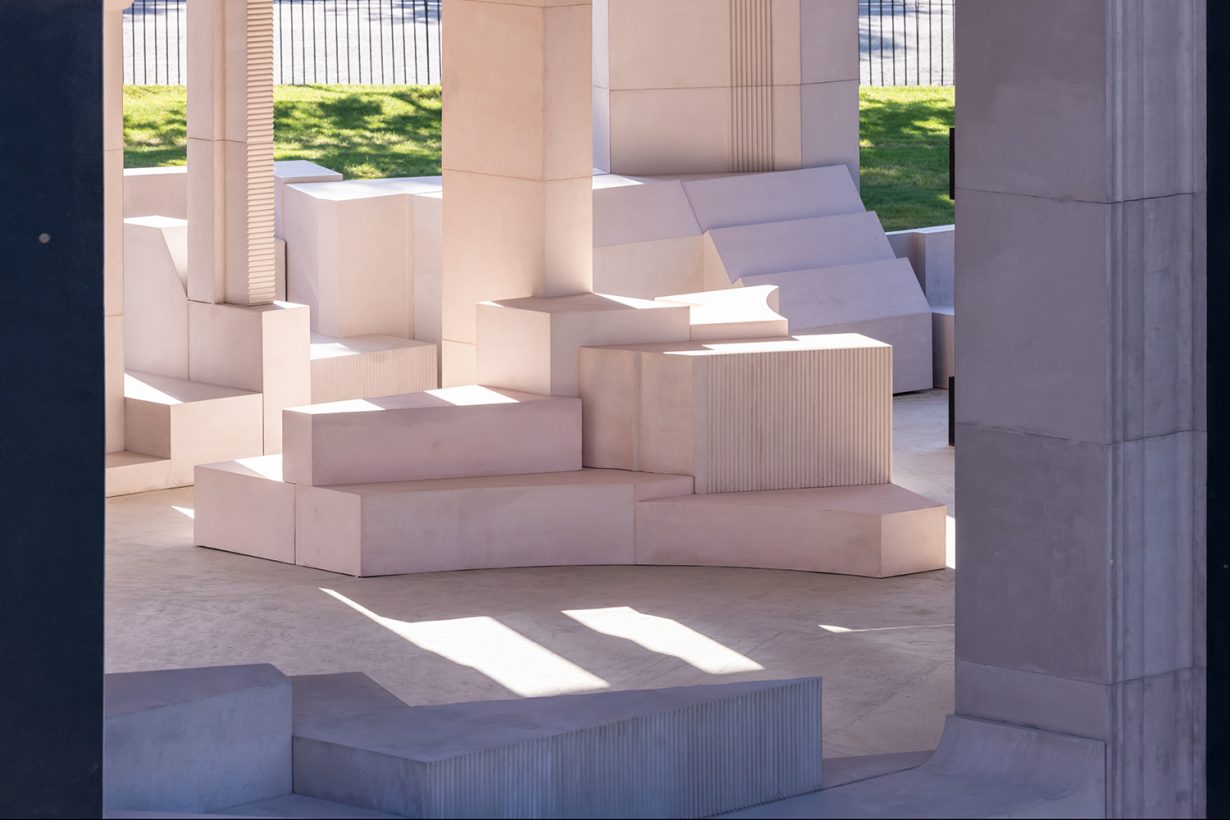 'Oh, blank confusion! true epitome / Of what the mighty city is herself,' William Wordsworth wrote in The Prelude (1805), expressing the newcomer's difficulty in taking in a giant city like London. Jonathan Raban quotes these lines in Soft City (1974), his extraordinary work on urbanism, which explores the paradoxical ways that the heterogeneity, anonymity and vastness of the metropolis – so intimidating on first approach – become pathways for the migrant to settle and define themselves. The city is 'a concrete optical illusion': 'Shifting in size, at once dwarfed and elevated by these amazing confusions of scale, the greenhorn lurches forward into his myopic destiny.'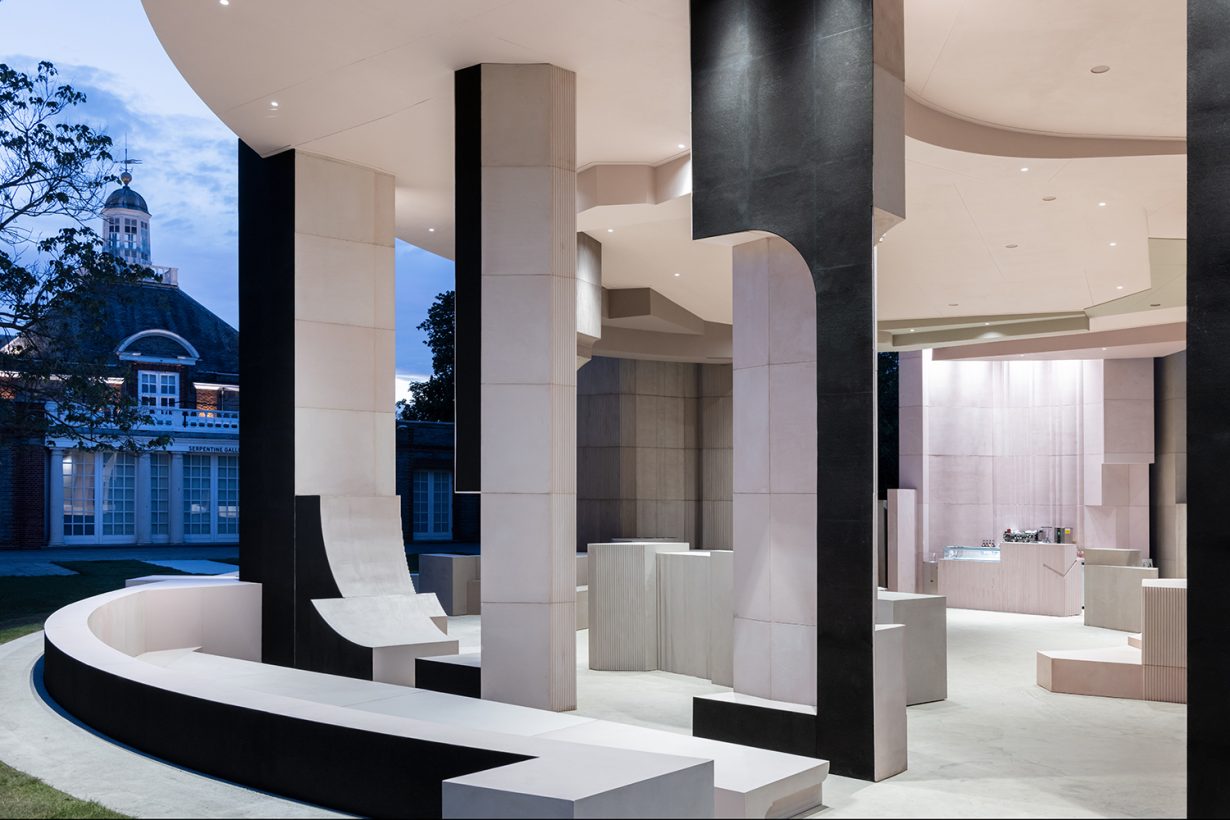 Where does the migrant begin to get a hold of this leviathan? In the smallest places. Vally's pavilion is composed of humble architectural details from a variety of migrant meeting-places across London: steps, seats, doorways, railings. None are likely to be immediately recognisable to the visitor, but all meant something to the city's newcomers, as their first footholds in the city. Even non-migrants are probably familiar with the touristic sensation of arriving in an unfamiliar city and being able to begin our navigation by establishing ourselves on the smallest perch – a quiet corner in the station, a seat in the square, an unfussy cafe. It's not hard to imagine that scaled up to fill our whole future, a new world and a new life.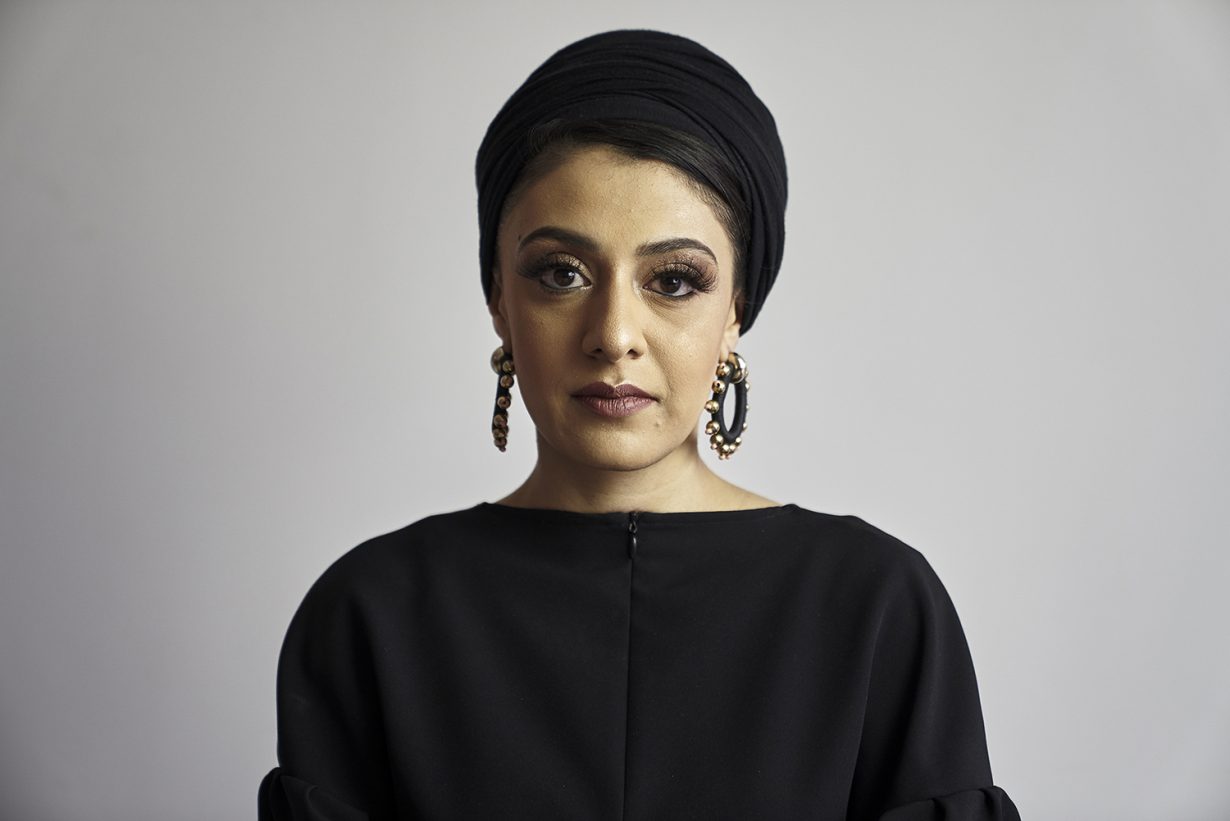 The Serpentine Pavilion programme is now 21 years old. It has reached maturity. And Counterspace's contribution is fittingly mature, a tremendous success for the youngest architect to take the commission. Without departing from its pavilion nature – it is just a place to buy coffee, sit a while, take photos and attend events – it has a deeply satisfying architectural richness, embedded in a hinterland of thought, which can be enjoyed or ignored according to taste.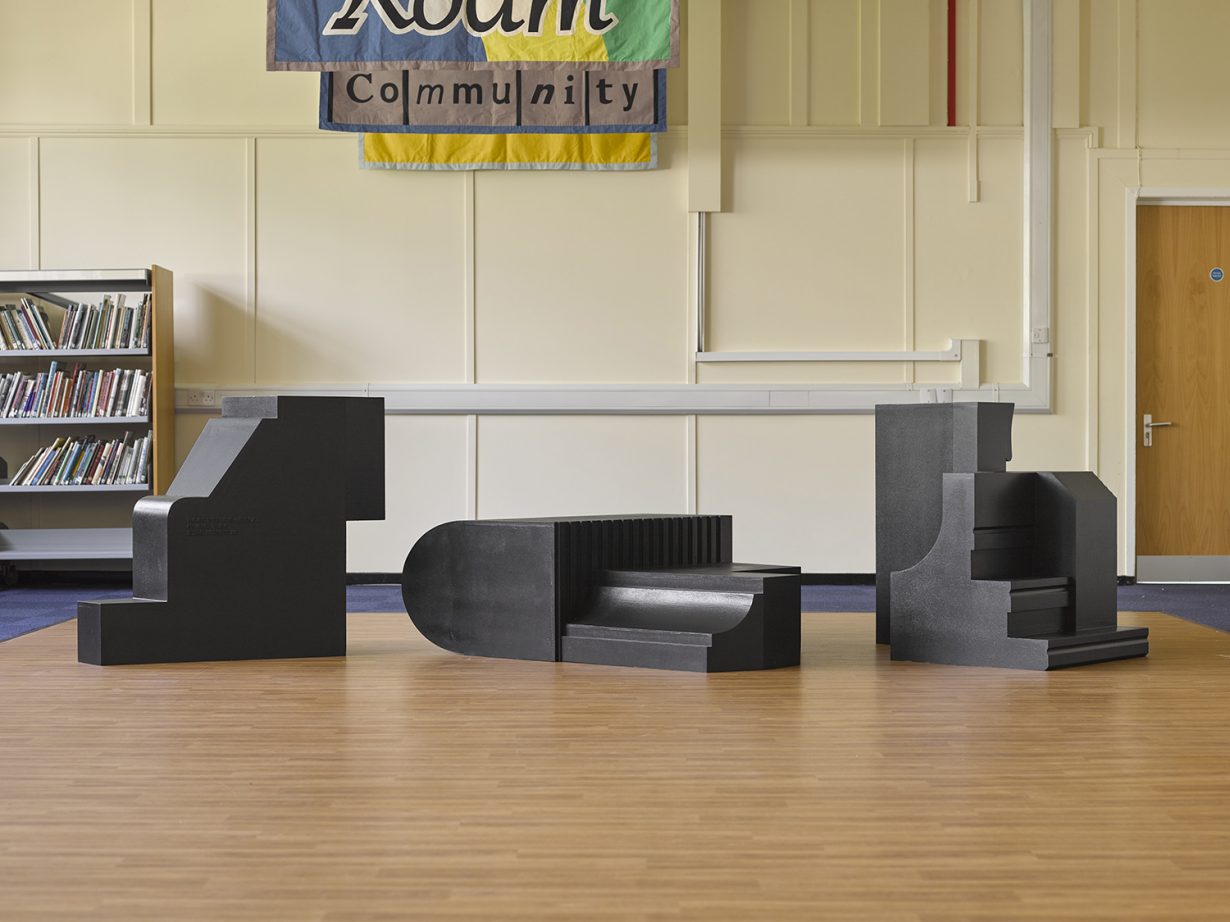 It's very touching to see these important but uncelebrated corners, the affordances where people can open the city, venerated in this way. Any faint twinge of progressive unease at their reconstitution into a leisured arts-architectural destination in Hyde Park is offset by a new and welcome development: the Serpentine has multiplied some of the architectural elements of the pavilion into other, less exclusive, less Royal-Parky, postcodes around the city. You can find these fragments installed at New Beacon Books in Finsbury Park, Notting Hill's The Tabernacle, Deptford's The Albany arts centre and the Becontree Forever Arts and Culture Hub at Valence Library in Barking and Dagenham.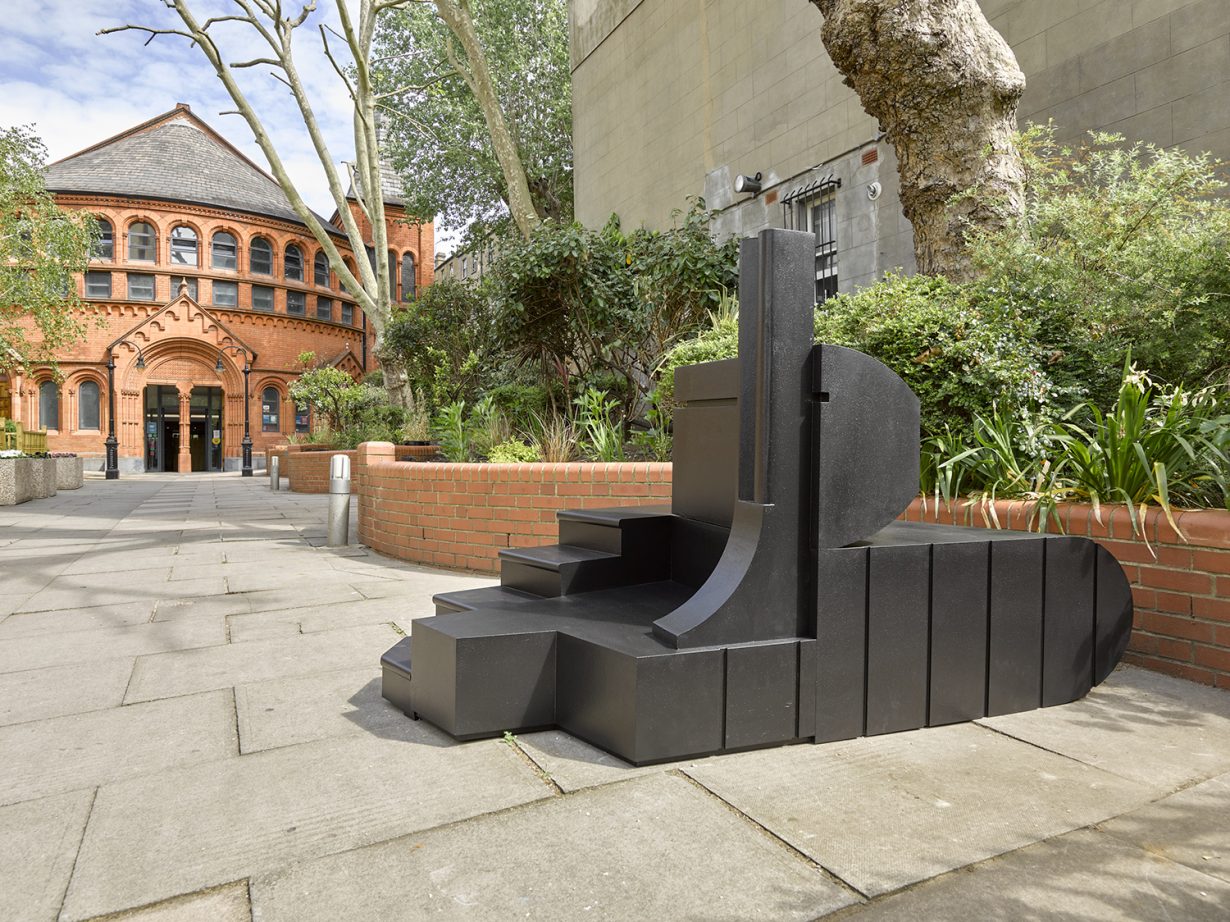 This helps it feel less of a world apart. The 'unmanageable sight' of London to Wordsworth became legible to anyone able who 'sees the parts / As parts, but with a feeling of the whole.' The collection of parts in the pavilion can be read with a feeling of the whole city, a statement in favour of urban civility – not the kind that emerges from gated placemaking, but that which is made by people, wherever they are given a chance, and a place to sit. That's of urgent importance in a city where delivery bikers have to roost together on open pavements and next to bin stores, where public toilets are a rarity, where horizontal surfaces are covered with spikes and ridges. Of course you don't have to 'read' a pavilion at all, you can simply enjoy it as a place of respite, which it is, with ample seating.
Serpentine Pavilion, 11 June – 17 October 2021
Will Wiles is the author of Care of Wooden Floors (2012), The Way Inn (2014) and Plume (2019)