The Rijksmuseum has reconstructed lost panels from the iconic painting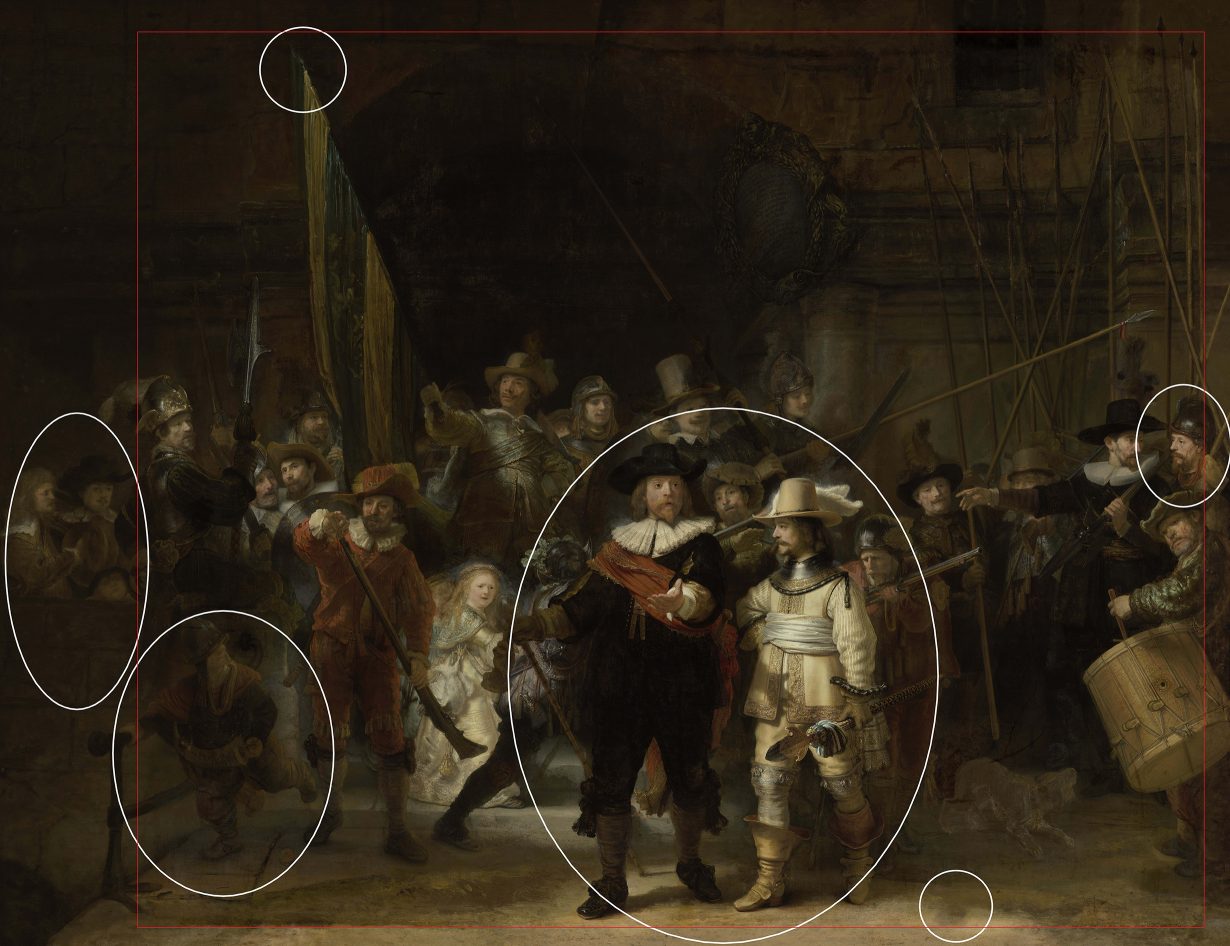 Rembrandt's 1642 painting The Night Watch has been restored to its original size, thanks to AI technology employed by Amsterdam's Rijksmuseum. Sections off the iconic work were cut off in the 18th century – to enable the painting to fit on a wall in Amsterdam's town hall (the fate of the missing pieces is still unknown).
The addition of printed strips restores the off-centre focal point that the artist intended. The painting's main figures Captain Frans Banninck Cocq and Lieutenant Willem van Ruytenburch have now shifted rightwards. Restorers used scanners and digital photography to combine data from the work with a small copy made of the painting at the same time (attributed to Gerrit Lundens) to generate the missing strips.
Robert Erdmann, Senior Scientist, Rijksmuseum, said: 'This project testifies to the key importance of science and modern techniques in the research being conducted into The Night Watch. It is thanks to artificial intelligence that we can so closely simulate the original painting and the impression it would have made.'
Researchers taught Rembrandt's use of technique and colour to 'artificial neural networks' to help recreate the lost sections. In the reconstructed version of the artwork, three figures on a bridge can now be seen on the left: two militiamen and a boy; the helmet of a militiaman on the right of the painting is now complete. Along with the injection of the painting's original dynamism, it can now be seen that the boy in the left foreground is grasping a balustrade while running away.
Taco Dibbits, director of the Rijksmuseum said in a statement: 'The Night Watch as it is displayed in the Rijksmuseum is etched into our collective memory. Thanks to this reconstruction, we can now see that the composition as it was painted by Rembrandt was even more dynamic. It is wonderful to be able to now see with our own eyes The Night Watch as Rembrandt intended it to be seen.'