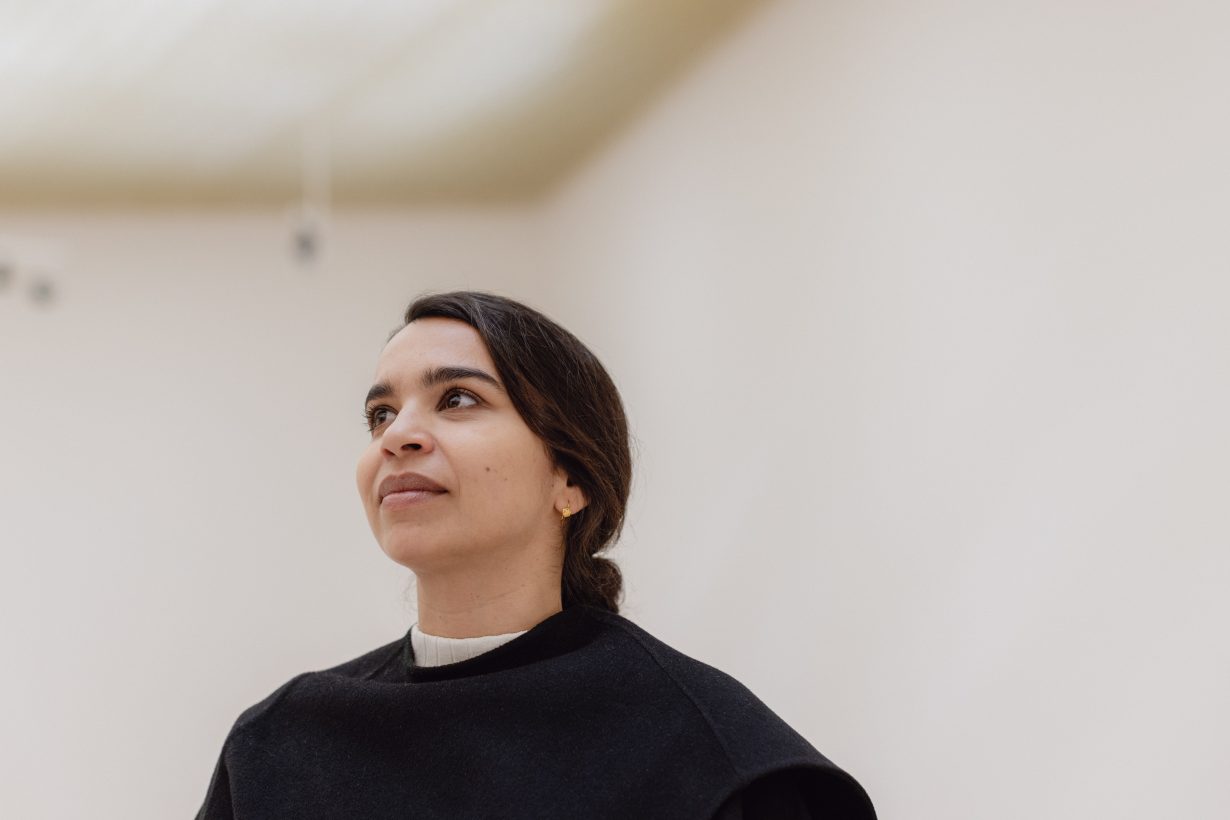 Alia Farid has won the Lise Wilhelmsen Art Award, praised for her 'writing, drawing, film and sculpture, giving visibility to narratives obscured by hegemony'.
The Kuwaiti-Puerto Rican artist often draws on her own familial and biographical history, including in her 2017 film Theatre of Operations which, through collaged local news reports, charts the family's exile after Saddam Hussein invaded Kuwait; and The Space Between Classrooms, her 2021 investigation at the Swiss Institute in New York of alternative education systems, an interest that stemmed from the frustrating colonial narratives that engulfed her own schooling.
Farid will receive an honorarium of $100,000; an exhibition at Henie Onstad Kunstsenter, Oslo, opening in September 2024; and an acquisition budget to include the artist's work in the Norwegian museum's permanent collection.
Guadalupe Maravilla and Otobong Nkanga are the previous recipients of the biannual award, in 2021 and 2019 respectively. Farid was selected by a jury that featured María Inés Rodríguez, curator at large at MASP, São Paulo; Michelle Kuo, curator of painting and sculpture at MoMA, New York; Elvira Dyangani Ose, director of MACBA, Barcelona; collector and patron Paulina Rider Wilhelmsen; Caroline Ugelstad, chief curator at Henie Onstad Kunstsenter; newly appointed director of MUNCH, Oslo.
Farid is also shortlisted for the 2023 Artes Mundi Prize alongside Rushdi Anwar, Carolina Caycedo, Naomi Rincón Gallardo, Taloi Havini, Nguyễn Trinh Thi and Mounira Al Solh.