Director asked to leave following fallout from Forensic Architecture exhibition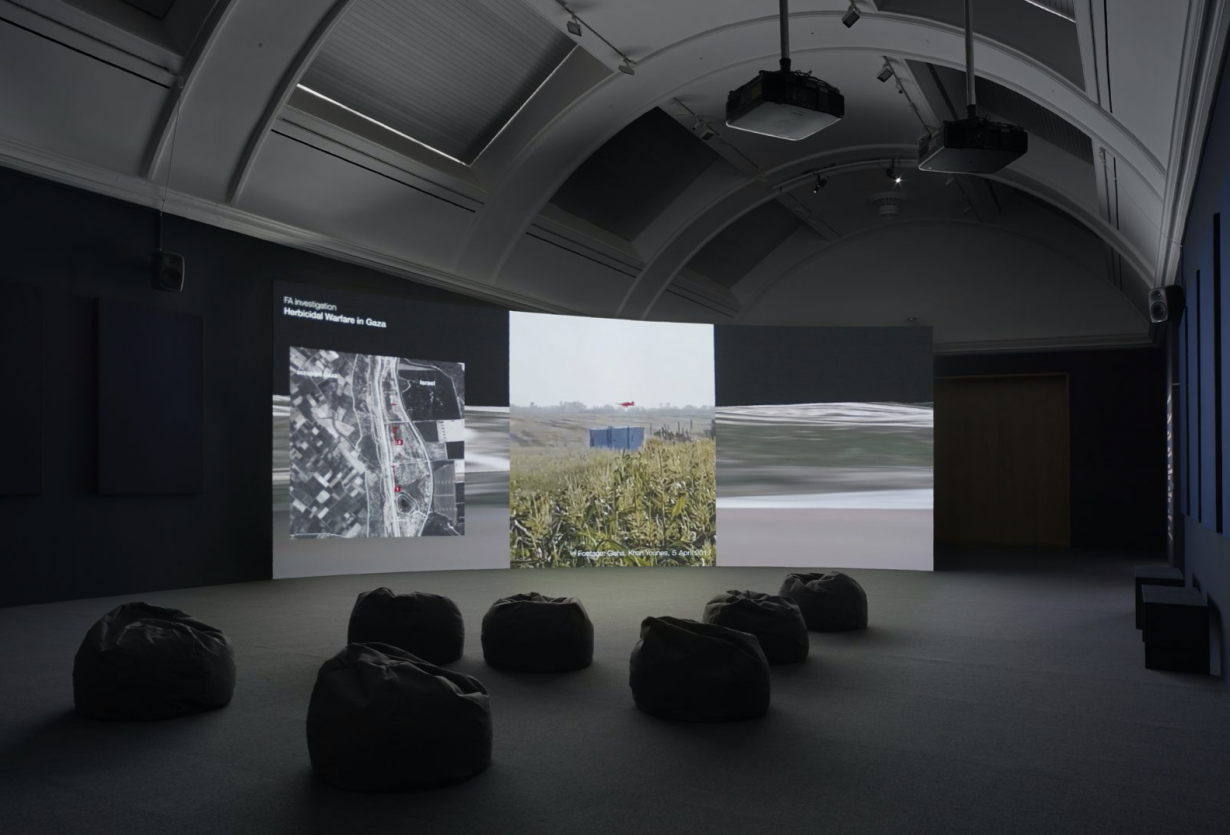 Alistair Hudson, director of Manchester University's Whitworth Art Gallery has been forced out, reportedly over a pro-Palestine display in an exhibition by the research agency Forensic Architecture.
Forensic Architecture's show Cloud Studies at the gallery examined a range of case studies of the impacts of chemical attacks and pollution around the world including Syria, Chile and Palestine.
The show also included a statement of solidarity with Palestine. Titled 'Forensic Architecture stands with Palestine', it read: 'We believe this liberation struggle is inseparable from other global struggles against racism, white supremacy, antisemitism, and settler colonial violence and we acknowledge its particularly close entanglement with the Black liberation struggle around the world.'
The UK Lawyers for Israel pressure group called this statement 'inflammatory language' that described 'Israel as an occupation force engaged in ethnic cleansing, apartheid, and human and environmental destruction'. The gallery then removed the statement. Following protests over this decision – including Forensic Architecture threatening to pull the show in entirety – the statement was redisplayed.
UKLFI told the Guardian that it had 'suggested that the university should take appropriate disciplinary action', alleging inaccuracies in the exhibition (a claim disputed by Forensic Architecture). Now the paper reports that Hudson – director since 2018 – was asked to leave over the fallout from the show. Forensic Architecture's founder Eyal Weizman called the university's action the 'last in series of bullying actions'.