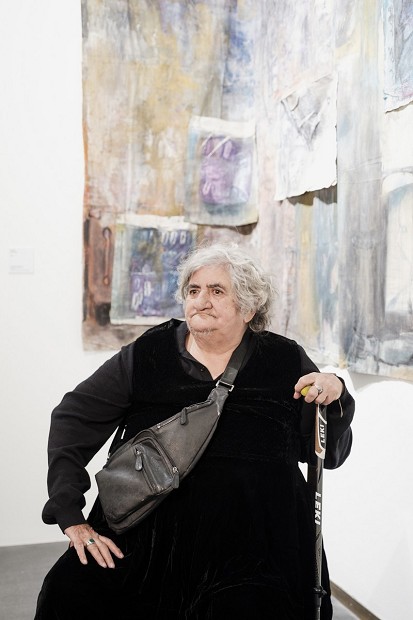 Anna Boghiguian, the Egyptian-Canadian artist of Armenian descent, will be awarded the 30th Wolfgang Hahn Prize of the Gesellschaft für Moderne Kunst at Museum Ludwig in Cologne.
Guest juror Carolyn Christov-Bakargiev, who memorably included Boghiguian's work in dOCUMTNA (13) and the 14th Istanbul Biennial which she curated, said of the nomination that 'Boghiguian's work's poetry and uniqueness as well as her directness and expressivity fit ideally into the Museum Ludwig's collection with its strong expressionist positions. Anna Boghiguian has been widely recognised internationally only recently, over the last ten years, so that this award is for a highly topical artist, rather than for a lifetime achievement.'
The Wolfgang Hahn Prize is awarded annually by the Gesellschaft für Moderne Kunst am Museum Ludwig and comes with prize money of 100,000 euros is funded by the members' contributions and goes towards the acquisition of a work or group of works by the artists for the collection of the Museum Ludwig as well as an exhibition organised by the Museum Ludwig of the acquired works by the awardee, and an accompanying publication. Previous winners include Francis Alÿs last year, as well as Frank Bowling (2022), Betye Saar (2020), Isa Genzken in 2002 and Cindy Sherman in 1997. The award ceremony will take place in November 2024 during Art Cologne fair.