"Burbujeante" is the word a Madrid gallerist summons to describe the current art scene in the Spanish capital. It means bubbly. This no doubt contains an element of boosterism – the gallerist is a member of the Arte Madrid association of contemporary art galleries responsible for the annual Apertura Madrid Gallery Weekend of new-season openings, held 14–17 September this year – yet there is no denying a sparkling energy in the streets of the Salesas and Doctor Fourquet neighbourhoods, where many of the participating galleries are grouped (they are also spread more widely throughout the city, from luxury Salamanca to working-class Carabanchel). Though how you would distinguish it from the daily convivial activities of this celebration-ready city is another matter. Nor does effervescence guarantee a market or sales. But as a reflection of an ecosystem putting its best foot forward at the top of the autumn season, with a focus on a gallery scene that stands in contrast to the higher-profile and more nakedly commercial and international activities of ARCO, the premier Spanish art fair held in February of each year, the 56 galleries taking part in Apertura show off a diversity of artists, interests and business models.
'Gallery scene' is a broad term in Madrid (and elsewhere): Spanish galleries representing Spanish artists and selling to Spanish collectors jostle with large international operations focused on secondary market sales of blue-chip artists to Venezuelan and other South American fortunes newly relocated to the capital. There's further jostle with Colombian galleries setting up outposts or footholds in Europe, and with internationally employed Madrid- or Barcelona-born gallerists returning to Spain to establish their own businesses, perhaps with rosters including non-Spanish artists and clients based in Northern Europe and the US. But for the purposes of Apertura, it encompasses contemporary art galleries that have been open a minimum of two years, with robust artist representation and a focus on primary sales.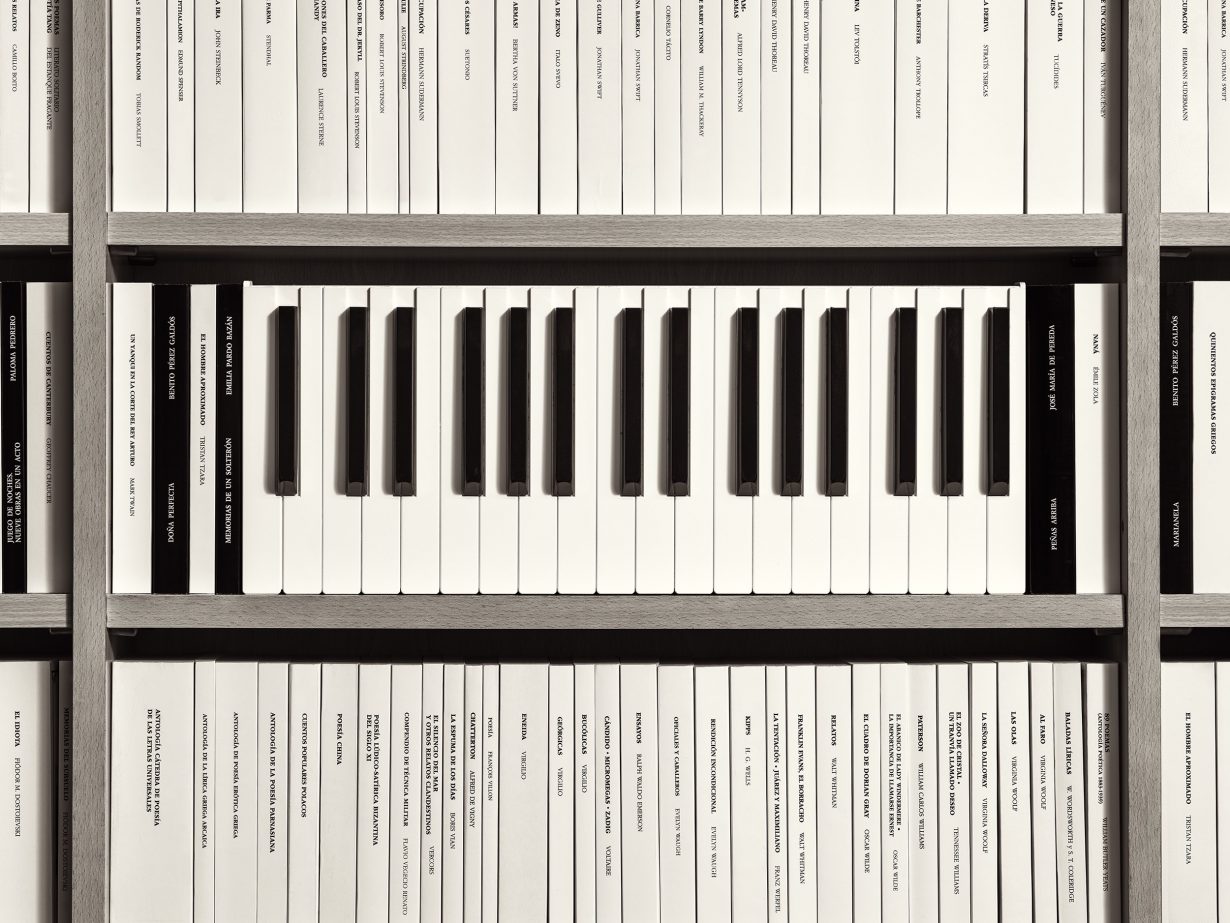 Veteran heavy-hitter Helga de Alvear is showing largescale black-and-white line drawings that query gender through ambiguously interlaced and overlapping shapes of male and female bodies by the Cologne-based artist Jürgen Klauke. Elvira González's season-opener is her fourth exhibition of work by Madrid artist Chema Madoz, whose elegant black-and-white photographs similarly experiment with perception, some openly referencing Magritte, all looking highly sellable. Elba Benítez's showing of Portuguese artist Fernanda Fragateiro, whose sculpture As Found 2 (2023) was awarded the Apertura prize (which comes with the purchase of the work for a public collection) by the regional government, is a conceptual display featuring a double set of sculptures, one consisting of neatly positioned building rubble (from Lisbon, we're told) in steel armatures at slightly-larger-than-human scale, the other a minimalist arrangement of muted beige, grey and green hardcover cloth book-boards, void of pages, repurposed as wallworks.
Nogueras Blanchard and Marta Cervera are showing work from the estates of North American artists (Nancy Spero and Bob Smith respectively; Smith's work is a collection of delicate, poetic drawings, prints, paintings and objects he created when he lived in and visited Madrid during the 1970s). Ehrhardt Flórez has a tightly arranged display of eight wallsize, monochrome silkscreen prints of just about discernible bodies and faces by Madrid-born Secundino Hernández. Around the corner, at Travesía Cuatro, witty visual mashups by Colombian Mateo López – a broken walking stick, a wilted candle, an avocado lightbulb – query utility while expressing the wonder of objects in a show titled Camina Habla Canta Baila (Walk talk sing dance).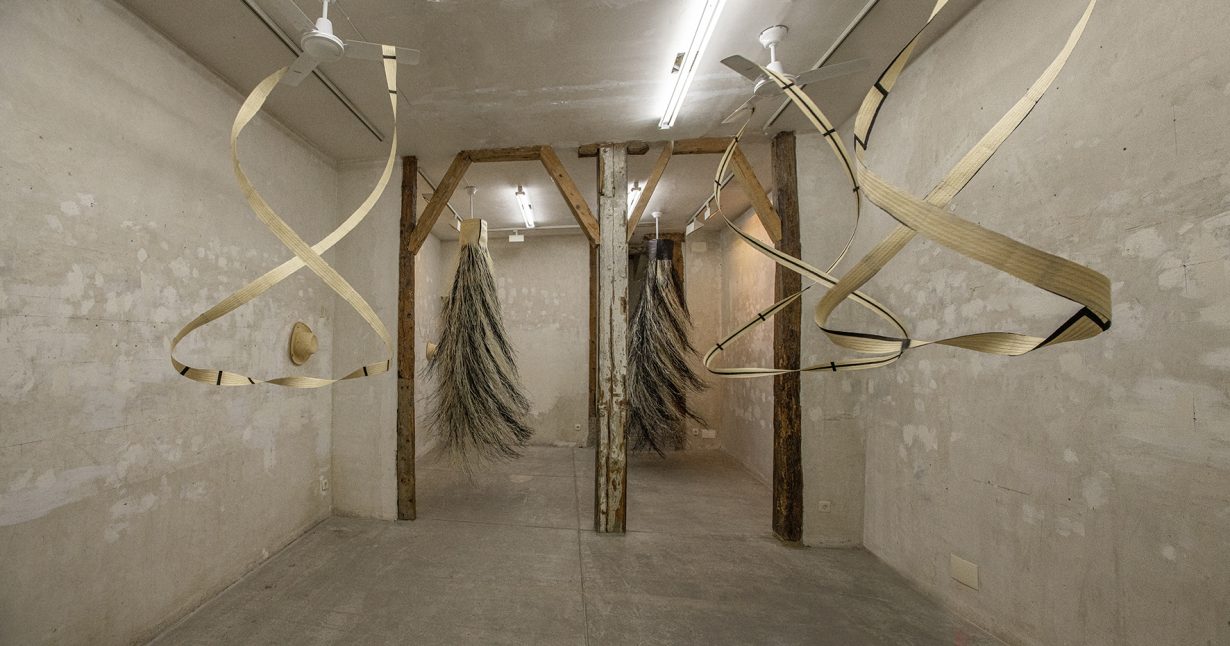 More openly political concerns feature in an exhibition at Formato Comodo, a gallery occupying a slightly awkward space with a lively project by another Colombian, Felipe Arturo, which features large kinetic sculptures whirling like the brushes in an automated car-wash off the tips of rotating ceiling fans and making reference, as is made clear in a gallery handout, to Pre-Columbian cultures in South America, raw materials, capital extraction and tax evasion. NF / Nieves Fernández is also displaying a comprehensive political project, this one by Mexican artist Moris, who recycles, in multiple directions, materials such as clothing, shoes, Banco de México currency bags, tabloid newspapers and fotonovela comicbooks to create searing portraits of violence, insecurity and poverty in Mexico City and across the region. At The Goma, Aimée Zito Lema, the Dutch-born daughter of an Argentinian human-rights activist, creates an installation querying memory and history through transcripts of trials of those involved in the miliary dictatorship in Argentina that ended in 1983. Somewhat offsetting the solemnity is a video of a child's hand, placed atop an adult's, as the two play piano – a hopeful image for the passing on of knowledge through direct engagement that Zito Lema's project represents (the artist, we are told, learned court stenography as part of this process).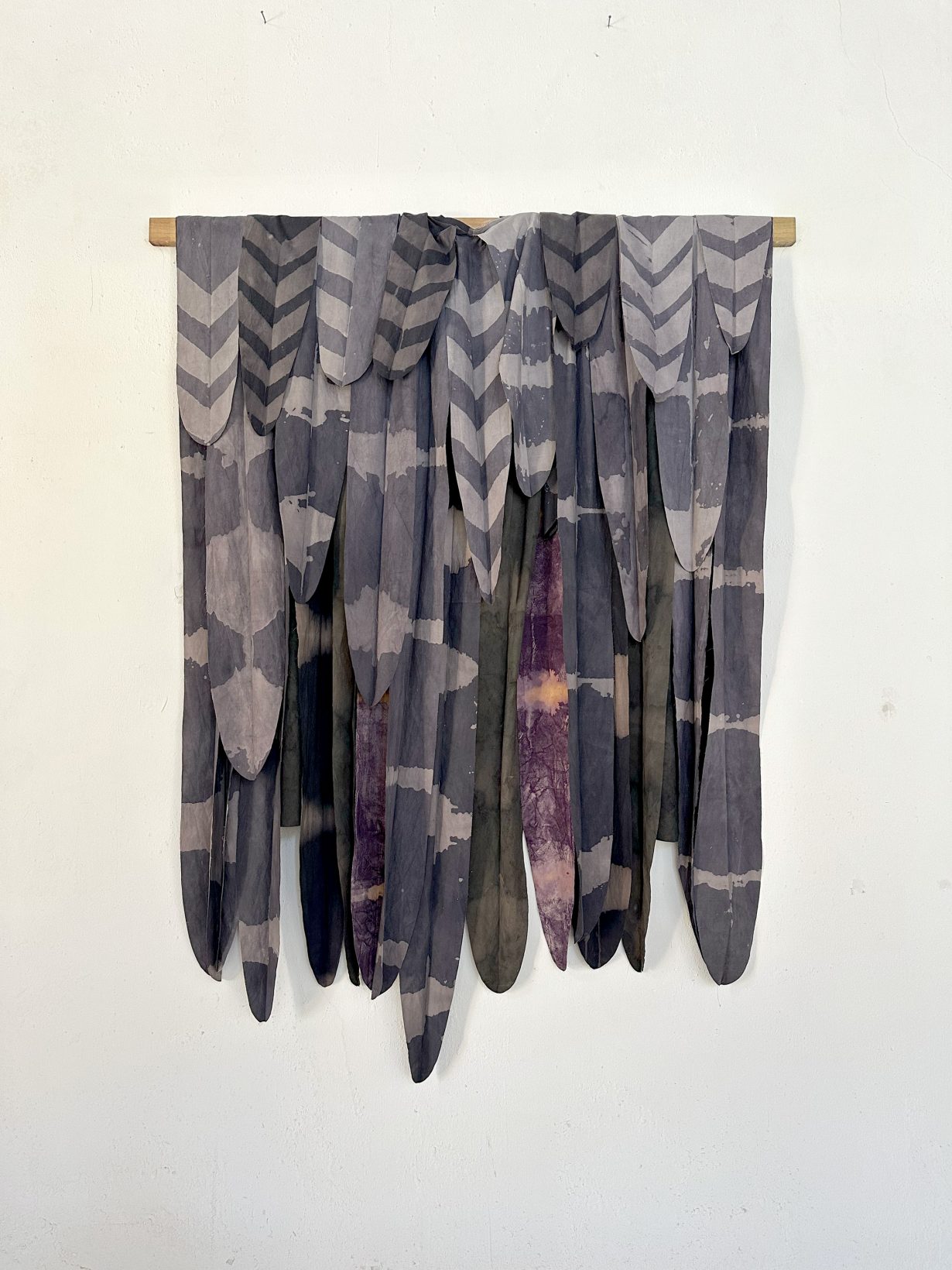 Ecologically minded projects are on view at Lucía Mendoza, a two-artist show featuring frankly beautiful installations of root systems, natural networks and woven basket-like objects by Lucía Loren, alongside an investigation of natural and industrial chemical processes by Bárbara Fluxá. At Juan Silió, artist Belén Rodríguez presents a second exhibition at the gallery that serves as a sort of tying up of a longer-term work that entailed the purchase, with production monies, of a woodland in the north of Spain in order to protect it.
At The Ryder, a gallery occupying a former stable in Lavapiés, an exhibition featuring paintings of a luridly purple horse is almost too neatly representative of Madrid's exuberant, international, cross-pollinating promise, yet here Ivana de Vivanco, a Chilean-Peruvian artist based in Berlin, is presenting a project at a space directed by a Barcelona native who once also had a gallery in London. Titled La Yegua de Santiago (St James's Mare), de Vivanco's work is – in brief, and eliding many details – an alternate history of St James, patron saint of Spain, symbol of conquest and colonisation, that focuses on what the horse does once she throws the rider, and the wider significance of such a perspective.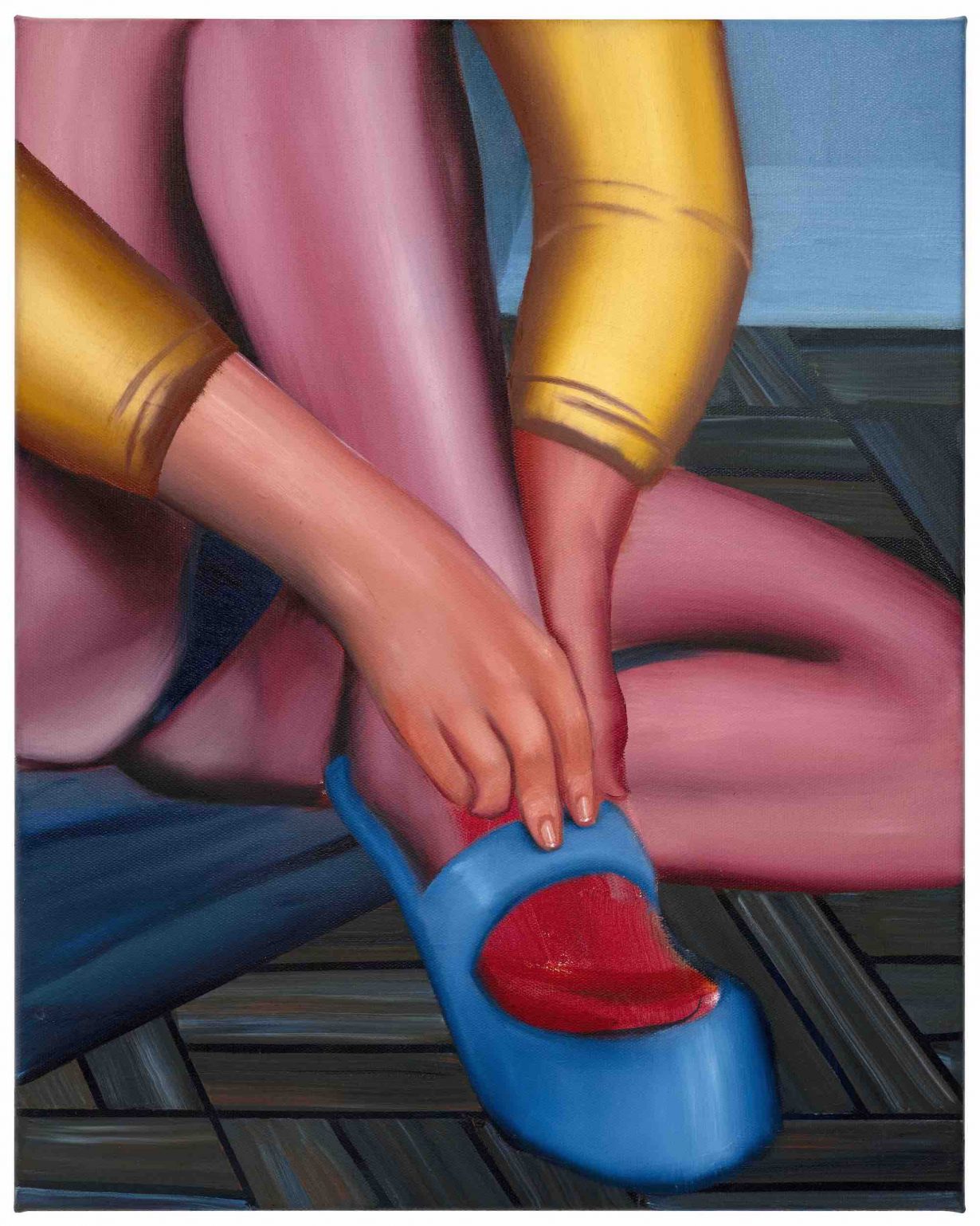 Apertura is just one feature of cultural Madrid in September – the Prado, the many galleries not officially participating in Gallery Weekend, the Matadero and Casa Encendida cultural centres, the Royal Collections, Caixa Forum, Loewe Foundation, are all teeming with activity, and who's to say what was specifically programmed for the weekend and what, much like the city's ebullient restaurant and café culture, is happening all the time anyway. Missing from the above list is the Reina Sofía, an institution whose future direction lies in the balance. With an announcement of programming plans due imminently from the recently appointed Manuel Segade, who replaces Manuel Borja Villa atop what many consider the most vibrant contemporary art institution in Europe, this was, in many senses, hanging over the Apertura weekend.