Decision comes after months of uncertainty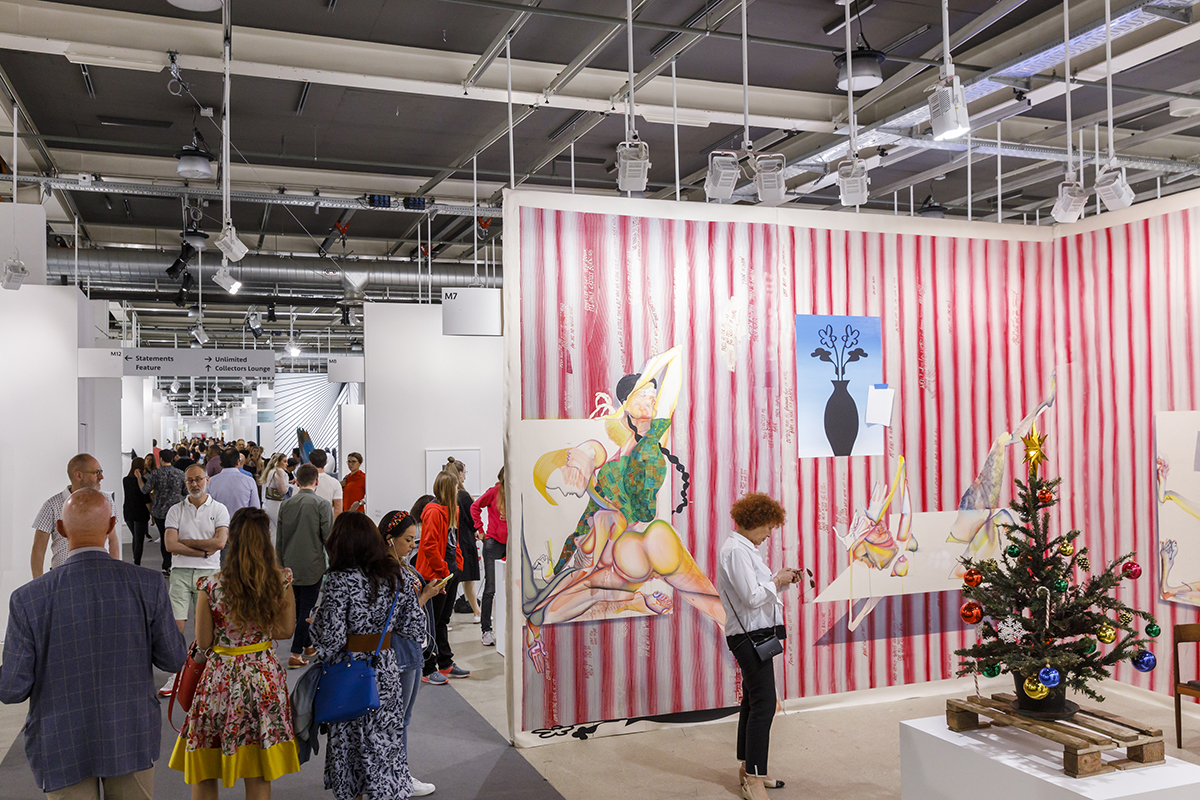 Art Basel has announced its September 2020 edition in Basel – its 50th anniversary – has been cancelled as a consequence of the COVID-19 pandemic.
The event had already been postponed from its usual June slot in the artworld calender.
In an emailed statement Marc Spiegler, Global Director, Art Basel said: 'We are acutely aware that our galleries are facing unprecedented challenges and economic difficulties, and we had fervently hoped to support the art market's recovery with a successful fair in September. Unfortunately, the uncertainties that we face remain too high.'
The Swiss government's COVID-19-related ban on large-scale events (up to 1000 people) remains in place. Authorities eased some of its restrictions at the end of last month, with measures to reopen theatres and cinemas coming into effect.
The news follows a lengthy period of uncertainty as to whether the fair would take place.
Having cancelled its Hong Kong edition in February, in March Art Basel announced that the Swiss event would be shifted back from June to 17–20 September 2020, with preview days held 15–16 September. Galleries were then given the deadline of 1 June to commit to their participation. This timetable was thrown into disarray on 27 May after Swiss authorities were unable to confirm what restrictions would remain in place for large-scale events, and announced that any decision would not be made until 24 June. A letter was sent to exhibitors on 28 May suspending the participation deadline.
The Basel edition of Art Basel is long established as one of the most important events in the artworld calendar. Last year, it featured 290 galleries attracting 93,000 visitors. In 2019, the Global Art Market Report, published by Art Basel and UBS, estimated that 45 percent of gallery sales were made at art fairs.
The COVID-19 pandemic has triggered the cancellation of largescale events worldwide – alongside Art Basel's editions in Hong Kong and Basel, Frieze New York (scheduled to take place in May) and Masterpiece London (June) are among the other high-profile casualties in the art fair calendar. Many fairs have introduced online 'viewing rooms' in response, with Art Basel's own digital platform still set to hold a second edition on 19–26 June (its inaugural outing was held in place of the cancelled Hong Kong fair).
The news comes as Art Basel's parent company MCH Group navigates a difficult operating environment – even prior to the COVID-19 pandemic. Last September, MCH underwent a restructuring, announcing it would scale back its live event production service to concentrate on the core fair business. In November 2019 it cancelled a three-day event it had announced in partnership with Abu Dhabi's department of culture, without giving a reason (curated by art historian Marc-Olivier Wahler, scant details were provided as to the form the project would take but tickets had been priced at $15,000, including accommodation and 'culinary experiences'). Meanwhile the company's flagship watch and jewellery fair, Baselworld, which also takes place in the Swiss city, saw five of the biggest brands, Rolex, Patek Philippe, Chanel, Chopard and Tudor, jump ship this April.