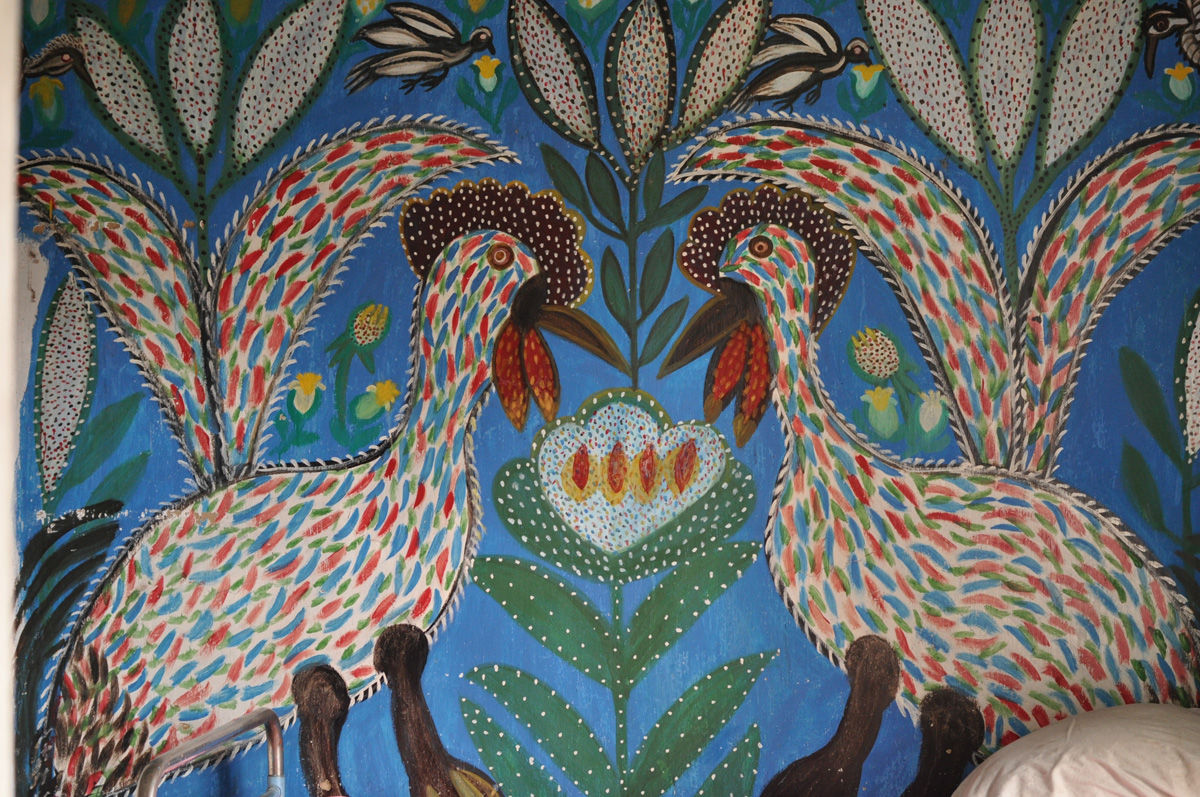 The former home of Ukrainian self-taught artist Polina Rayko in Oleshky, Kherson oblast, the interior walls of which were covered by murals, has been destroyed, according to social media reports. Tetyana Filevska, the creative director of the Ukrainian Institute, said the house was flooded after the bombing of the Kakhovka Hydroelectric Power Plant dam across the Dnipro River.
A social post of the Honchar Museum in Kyiv on 7 June warned the the property was at risk from waters.
Rayko started to fill every inch of her small house with imagery of angels, saints, boats and churches, as well as owls, doves and other animals, after the death of her son, daughter and abusive husband. It became a local tourist attraction, before eventually being made a national cultural monument of Ukraine which offered it legal protection. Rayko died in 2004.