The collective For Freedoms has taken over highway advertising across all 50 US states for the remembrance project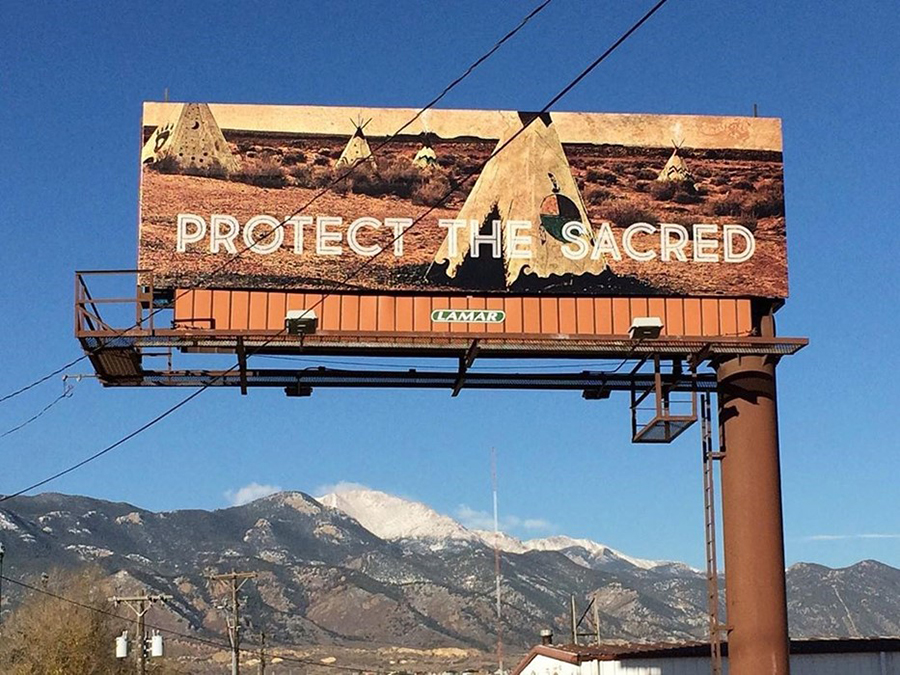 To mark Indigenous Peoples' Day (Monday 12 October), artist-activist collective For Freedoms took over billboards across roads and highways in all 50 US states.

More than 70 artists have contributed to the project including Ai Weiwei, Guerrilla Girls, Marilyn Minter, Edgar Heap of Birds and Shepard Fairey. 

Indigenous Peoples' Day was first initiated in 1977 as a memorial to the victims of colonialism. 'Celebrating Indigenous Peoples' Day is an attempt to change the narrative by changing the narrators,' For Freedoms' executive director Claudia Peña told The Guardian.

For Freedoms was set up as a 'non-partisan' platform in 2016 by Hank Willis Thomas, Eric Gottesman, Michelle Woo and Wyatt Gallery, aiming to use artistic actions to promote civic engagement in politics, and reach out to those who feel marginalised from traditional political systems.