Featuring Art Schools, a new and wide-ranging report on the state of art education today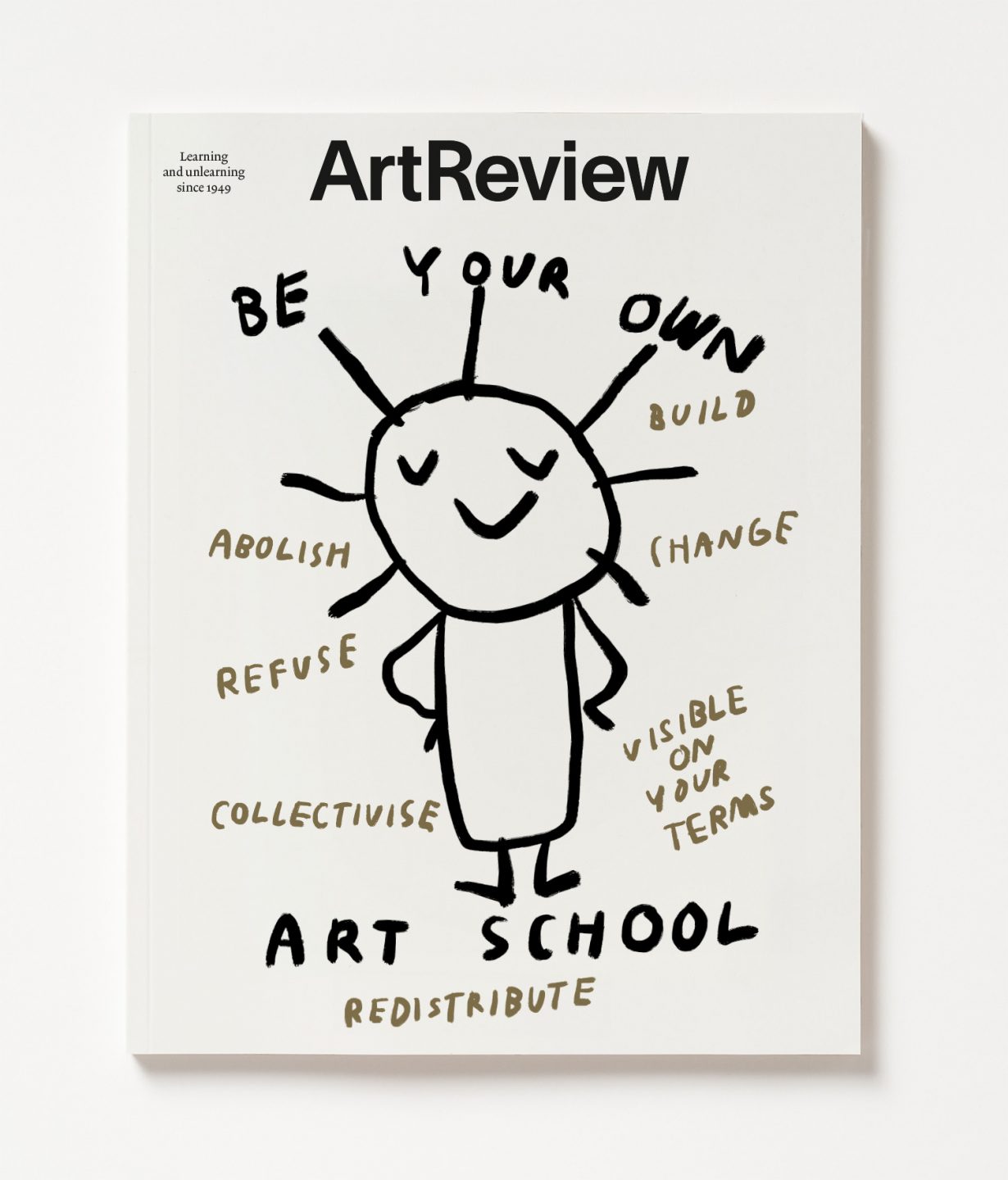 Who is art education for? Where should one study? Is it even worth it? In a world full of influencers, consumer-grade AI and strike-plagued institutions (in the US and UK more recently), what does it actually mean to 'learn' to be an artist? While contexts vary widely, formal art schools are increasingly at an impasse, with common problems arising from increased pressures of privatisation, decreased funding and limited resources. With art education in crisis, ArtReview assesses the state of formal institutional models and looks at possible alternatives, from the East and West, to the North and South.
Between formal, institutional education and self-education lies a growing menu of options. In a special feature of this issue's special focus, ArtReview takes stock of alternative art schools – alternative, that is, to the 'official' educations that are the mainstay of art training under the university umbrella – that have sprung up around the world in recent years. Rather than take part in the competitive name-game of established art schools, this global alternative art-schools list is a gathering of models and experiments. The result, ArtReview hopes, is a handbook of possibilities.
But as ArtReview remembers it, most of art school is talk, and in keeping with that tradition, here you'll find interviews with educators and curators who are shaping approaches to art schools at the moment: art historian and curator Chus Martínez outlines her 'grandmotherly' approach to running a state art-school in the heart of Central Europe; curator and writer Candice Hopkins walks through her new role in Native American studies at Bard in the US; museum curator Doryun Chong envisions how museums might become alternative sites of learning; curator Oyindamola Fakeye discusses the pan-African aims of the Àsìkò Art School; and Kuba Szreder, cofounder of the Free/Slow University of Warsaw, identifies movements of self-education that have arisen among the failures of formal art institutions.
Also in this issue
Artist projects by artist-organiser-designer Rosalie Schweiker and excerpts from The Black School's Process Deck; an interview with Atlanta-based artist Erin Jane Nelson about her ceramic acts of 'queer fertility'; and a selection of exhibition and book reviews from around the world – including Bangkok Art Biennale; Ming Smith at MoMA; an exploration of a quiet revolution inside the BBC; and a focus (of sorts) on New York rap and dance music in books by or about Chuck D and ESG.