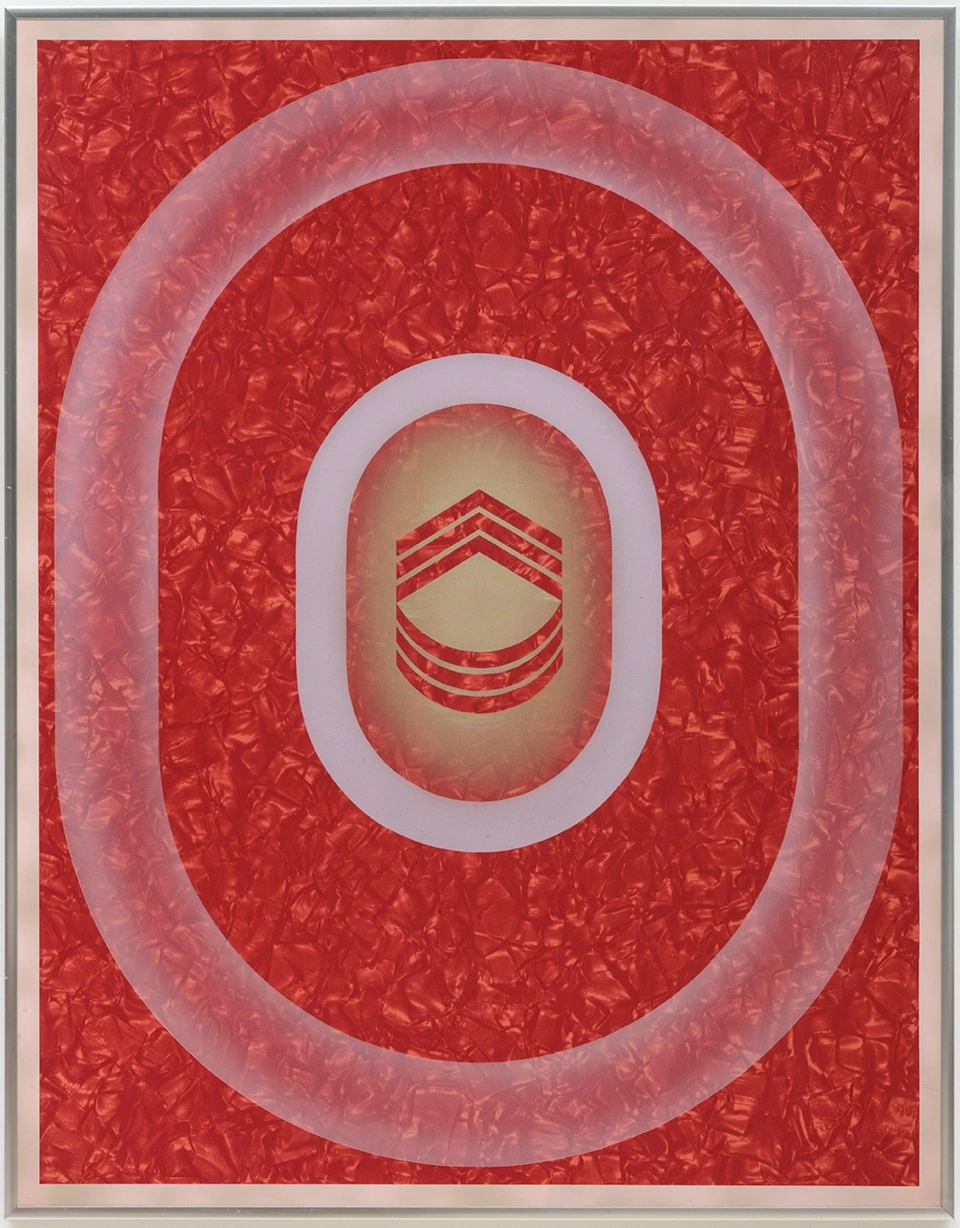 Billy Al Bengston, a pivotal figure on the mid-twentieth-century Los Angeles art scene, whose work anticipated both Finish Fetish and Pop art, has died.
His earliest, often lacquered, stylised paintings were mostly abstract works. The slickness of his techniques and the materials he chose to paint with were inspired by custom-car and bike culture, of which Bengston was an avid fan. Take Big Jim McLain (1967): titled after the 1952 John Wayne movie, Bengston pummelled a sheet of aluminium, using the crumpled surface to spray paint a block of chevrons and other undulating layered shapes to create a mandala-like composition. The use of sergeant's stripes was something of a signature, appearing in a whole series of paintings titled after famous actors in which the chevron motif is surrounded by seemingly pulsating halos.
Later work became more figurative, but no less designed. In Didoufri (1989), planet-like rocky orbs are framed by a series of criss-crossing red beams; Y Tu Pelo Tambien (2001) is a nighttime seascape in which a white moon sits against a dark sky and above an even blacker sea.
Born in Dodge City, Kansas in 1934, Bengston moved to Los Angeles as a teenager with his family. He studied painting under Richard Diebenkorn and Saburo Hasegawa at CalArts, Oakland, before attending Otis College.
In 1957, Bengston began showing with the much-historicised Ferus Gallery (founded and run by Walter Hopps, Edward Kienholz and Irving Blum), staging five shows until the gallery closed a decade later. In 1968, Frank Gehry – then barely known – designed Bengston's first retrospective at the Los Angeles County Museum of Art. Other surveys include that at Contemporary Arts Museum, Houston, Texas, in 1988; and and a three person retrospective with Ed Ruscha and Ed Moses at the New Britain Museum of American Art, Connecticut in 2017.