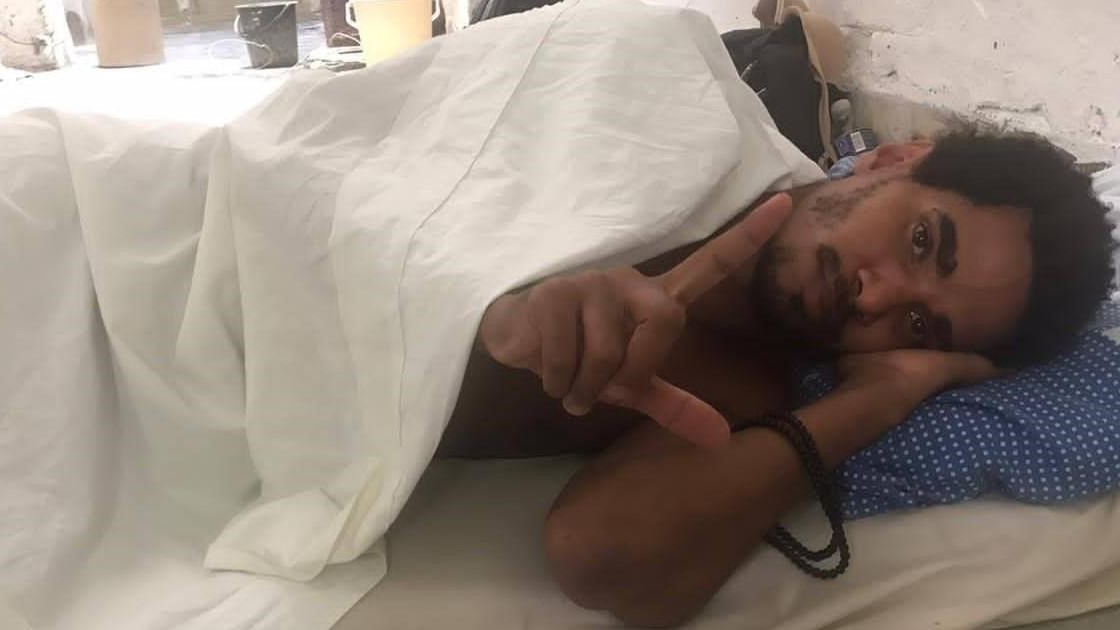 The Cuban artist Luis Manuel Otero Alcántara has been forcibly moved to hospital from his home in Havana following a week-long hunger strike. Otero Alcántara, who leads the San Isidro Movement (SIM), a group of artists and intellectuals who campaign for freedom of speech on the Caribbean island, has not been eating for the past seven days after state security forces raided his house and seized artworks.
In April the artist said that plain clothes and uniformed security agents have been a constant presence outside his house. 'My home is not a dungeon' Otero Alcántara wrote.
Authorities have described his condition as stable. However, the artist's supporters question the diagnosis, saying as well as not eating Otero Alcántara has also refused liquids. The artist's uncle says that the family have not been able to visit. Enix Berrío said on Monday: 'They cannot exclude the family from this process. It is also a right of the family to be assisted and valued by an independent doctor.' There are claims that supporters have been arrested when attempting to approach the hospital.
The San Isidro Movement was founded in 2018 to protest Decree 349, a Cuban law that requires all artistic activity to be authorised in advance by the Cuban culture ministry. 'The decree criminalises independent art activity,' the Cuban-American artist Coco Fusco told the Guardian in 2018. 'It allows a cadre of roving censors to go around issuing fines, to take away your equipment. These are not liberal individuals – if you are a rap musician and they simply don't like your lyrics, they will shut you down. These draconian actions already take place but this law systemises it.'
After the arrest of rapper Denis Solís in November last year the group, including artist Tania Bruguera, actor Jorge Perugorría and director Fernando Pérez, staged a series of protests outside the Ministry of Culture. The minister of culture promised some reform, a statement later criticised by then Cuban president Miguel Díaz-Canel.
In April, Diaz-Canel suceeded Raúl Castro as First Secretary of the Communist Party of Cuba, the most senior position on Cuban politics, the first outside the Castro family to take the position.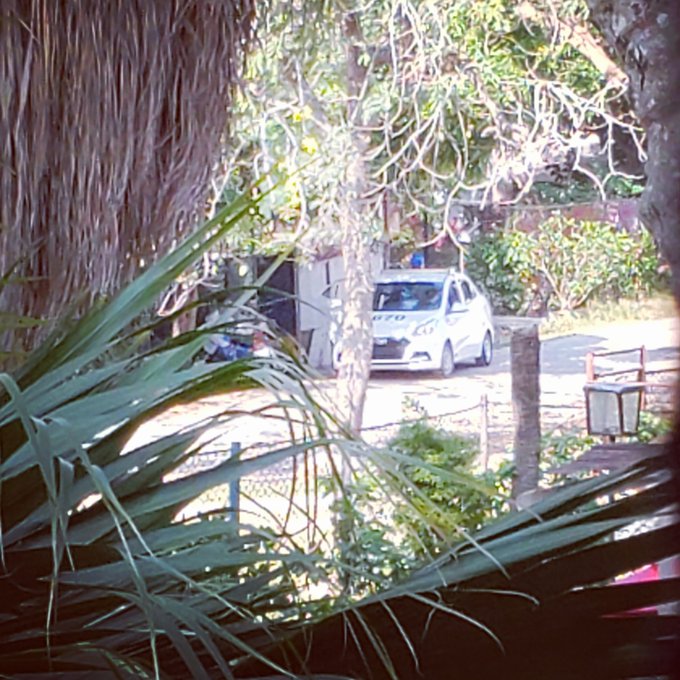 Critics of San Isidro Movement say it receives support from the American government to undermine Cuban sovereignty, a claim it denies. Last night the US embassy in Cuba posted on Twitter: 'Like all Cubans, [Luis Manuel Otero Alcántara] deserves to be treated with dignity and respect. We have seen reports that he is hospitalized and his condition is stable. We urge the authorities to protect his well-being at this difficult time.'
In November the current Cuban president, Miguel Díaz-Canel Bermúdez, said 'Those who designed the farce of San Isidro were wrong about the country, wrong about history and wrong about armed forces. We do not accept interference, provocations or manipulations. Our people have all the courage and morals to fight for the heart of Cuba.'
San Isidro Movement say that other members of the group, including artist Iris Ruiz and poet Amaury Pacheco are being effectively held under house arrest with police posted outside their homes. The author Katherine Bisquet Rodríguez was also reportedly arrested while out for a run.
Erika Guevara-Rosas, Americas director at Amnesty International, said: 'The members of the San Isidro Movement are human rights defenders who stand to protect a very basic freedom, the right to peacefully express their minds and souls. The Cuban government is clearly not ashamed of constantly harassing, detaining and surveilling them before the eyes of the international community, but they are not alone and won't be silenced. We will continue to mobilize people around the world, including artists, to support them and to denounce these human rights violations and the inhumane and cruel treatment by Cuban authorities.'