This is the sort of photo series – depicting corridors in a decommissioned military base – that you could return to knowing that each time the meaning is yours to make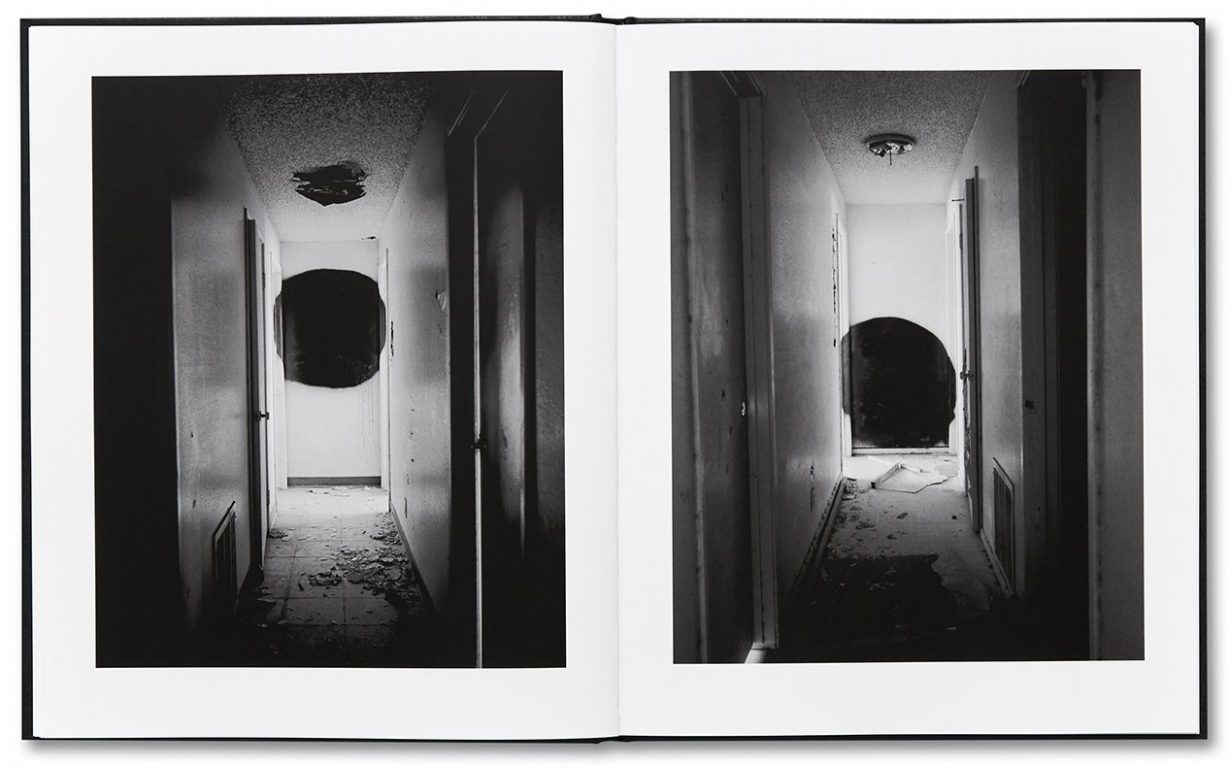 The former George Air Force Base in Victorville, California. This is the only piece of context given to the 45 black-and-white photographs, made with 4×5 film by John Divola for his latest series, which depicts corridors in the decommissioned military base. If it weren't for the information printed at the back of the book, the photos could have been taken anywhere, in any dilapidated building. There are no glimpses of the surrounding environment; just the corridors, crumbling, with walls occasionally punched through, and empty save for the debris strewn across tiled floors. Open doorways that line each hallway emit light, illuminating the intersecting geometries of doorframes, skirting boards and air vents; in some photos, bright slices of sunlight cut into the shadows cast across the floors and walls. The relationship between these formal elements is interrupted by the presence of solid black circles spraypainted by Divola, recalling previous series like Vandalism (1974–75), Zuma (1979) and Black Star (2007–08), for which the artist made similar abstract marks inside abandoned buildings.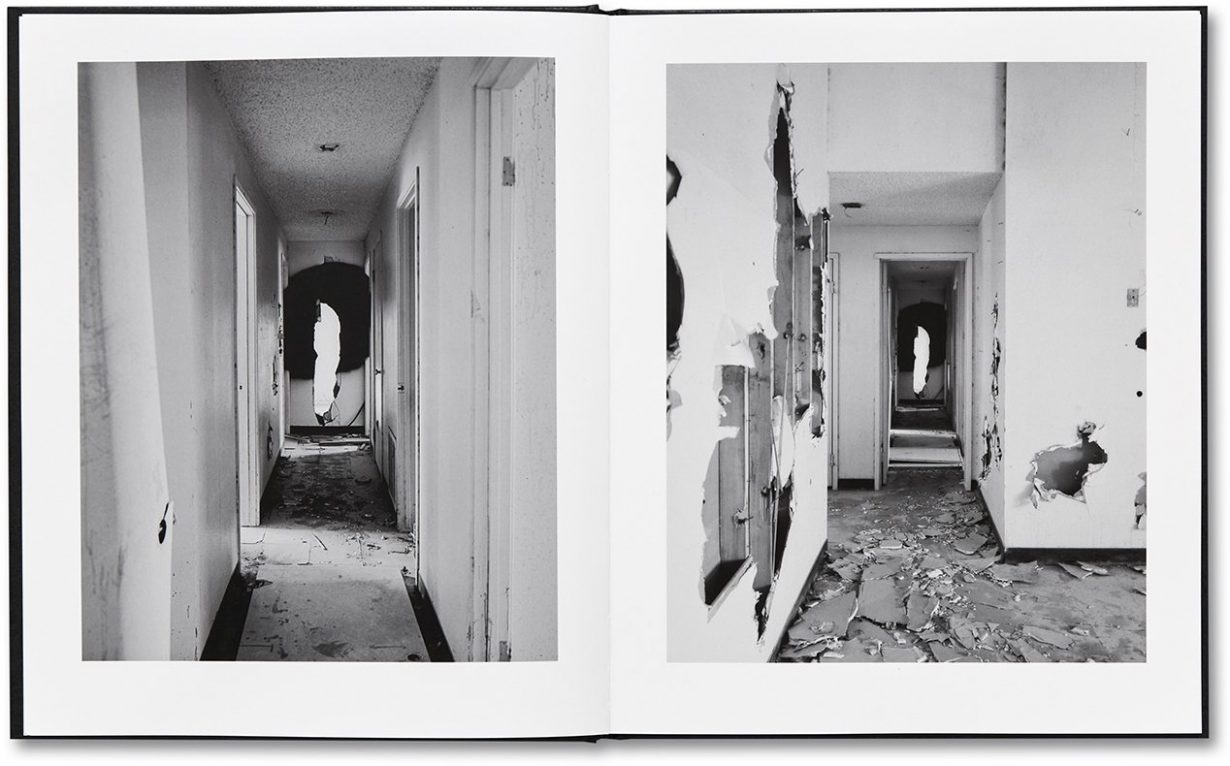 The circles painted at the ends of the corridors form the focal point of each photograph. In these black-and-white images, they are imbued with a tension that's hard to put a finger on. As you turn the pages of the book, the position of the camera pulls the viewer closer to the ends of the passageways. The circles vary in size, too: at the beginning they are contained within the end wall of the corridor, then start to seep out across the doorframes on either side, eventually growing so huge that the entire end wall is engulfed by a circle. Terminus is the sort of photo series that you could return to knowing that each time those magnetic black circles will signify something different: shapes that mark an object for demolition; the cancerous effects of hazardous waste awaiting cleanup at Superfund sites like George Air Force Base; the slide towards the metaphorical dark tunnel and the doubt as to whether or not there will be a light at the end of it; or simply a series of abstract marks that a photographer chose to put there. The meaning is yours to make.
Terminus by John Divola, Mack Books, £30 (hardcover)