The artist received the award for her solo show Entropy at Kunsthalle Basel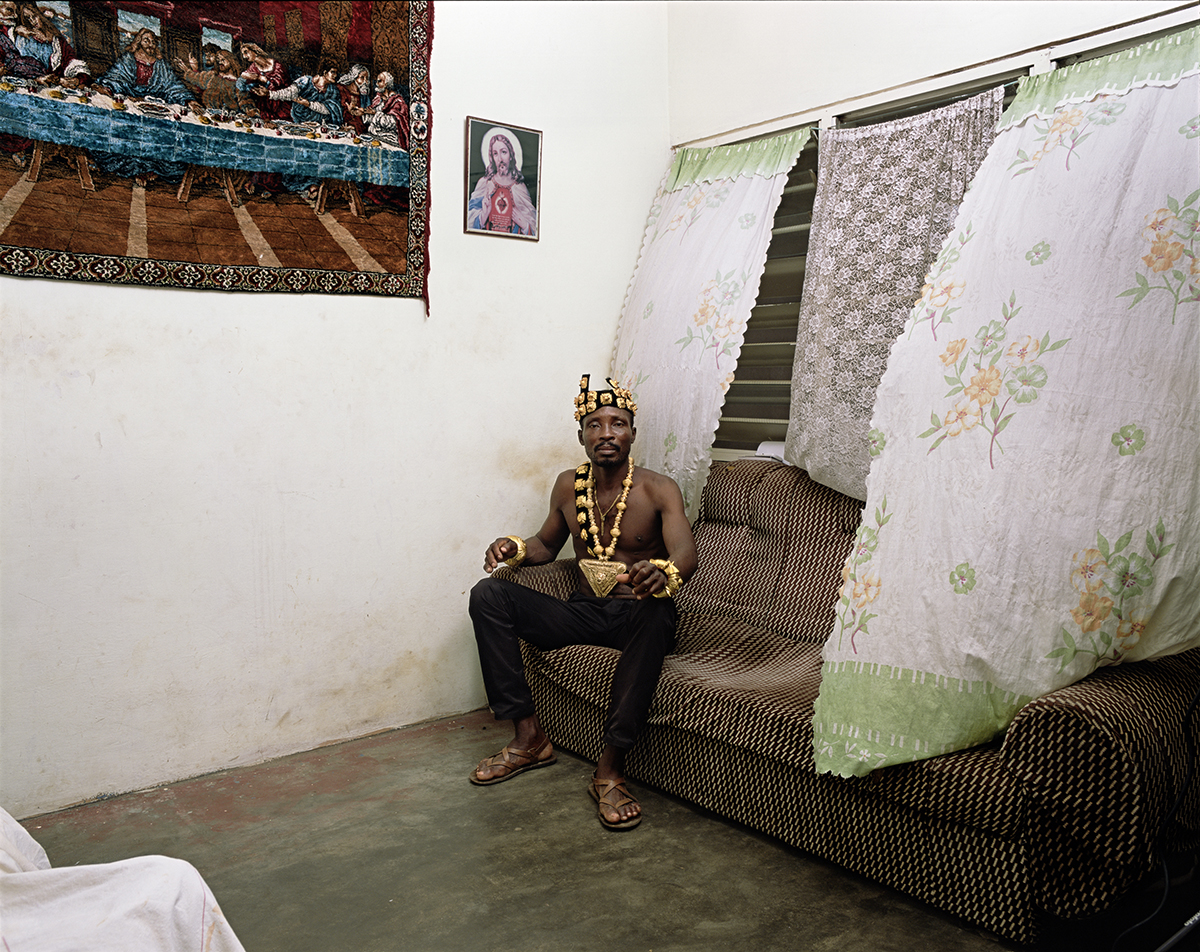 Deana Lawson has won this year's Deutsche Börse Photography Foundation Prize, which comes with an award of GBP£30,000. The prize is devoted to artists who have made 'the most significant contribution to the world of photography' in a given year.
Lawson was recognised for her show Entropy at Kunsthalle Basel, which was on view 9 June – 11 October 2020. 'Her work, which reframes and reclaims the Black experience, harnesses the traditional and the experimental and opens up a very unique connection between the everyday and the mystical,' commented Brett Rogers, director of the Photographers' Gallery and jury chair, in a statement.
This year's jury was comprised of Yto Barrada, Jessica Dimson, Yasufumi Nakamori, Anne-Marie Beckmann and Brett Rogers. The shortlist also included artists Anastasia Samoylova, Jo Ractliffe and Gilles Peress.
In a recent profile for ArtReview, Fi Churchman examined how Lawson's photobooks challenge a Western art history of portraiture to create 'an ever-expanding mythological extended family'. You can read the feature online here.