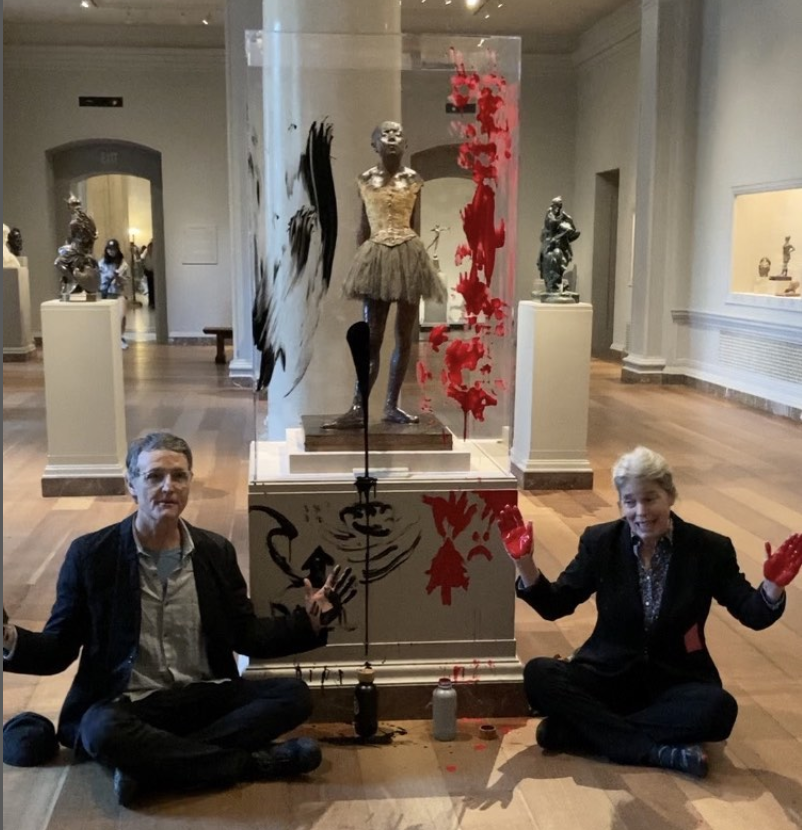 The National Gallery of Art in Washington DC has welcomed charges against two climate protesters that could land the pair with five years of prison time and fines of up to $250,000 (£202,200) each.
Activists Timothy Martin and Joanna Smith have been indicted by US federal prosecutors over their protest at the art institution in April. Representing a group called Declare Emergency, they smeared paint on the protective case and pedestal of an Edgar Degas sculpture. The work Little Dancer, Age Fourteen (c.1880) was undamaged, though the museum estimate it cost $2,400 to clear up the mess.
It was the first protest in America of a kind that has become increasingly common in Europe. Declare Emergency has previously concentrated on blocking roads to get their message across.
At the time the group explained their change of tactic on social media: 'We have temporarily sullied a piece of art to evoke the real children whose suffering is guaranteed if the death-cult fossil fuel companies keep removing new coal, oil, and gas from the ground. As a parent, I cannot abide this future. This little dancer is protected in her climate controlled box, but people, animals, and ecosystems currently struggling and dying in extreme weather events are not.'