With the world in a renewed sense of crisis, it was harder for design to indulge in escapism in 2022
Design, as a discipline, tends to be orderly, intentional and thoughtful. 2022, as a year, was none of those things. How, then, to consider design as it unfolded in this most chaotic of times? Among the usual aesthetic developments and new trends, there has been a tension between opulence and cynicism – a desire for glamour, a backlash to COVID-imposed restraint, tempered by the grit of economic and political realism. For every gesture towards optimism, lightness and luxury, there has been one of grim pragmatism bordering, at times, on despair.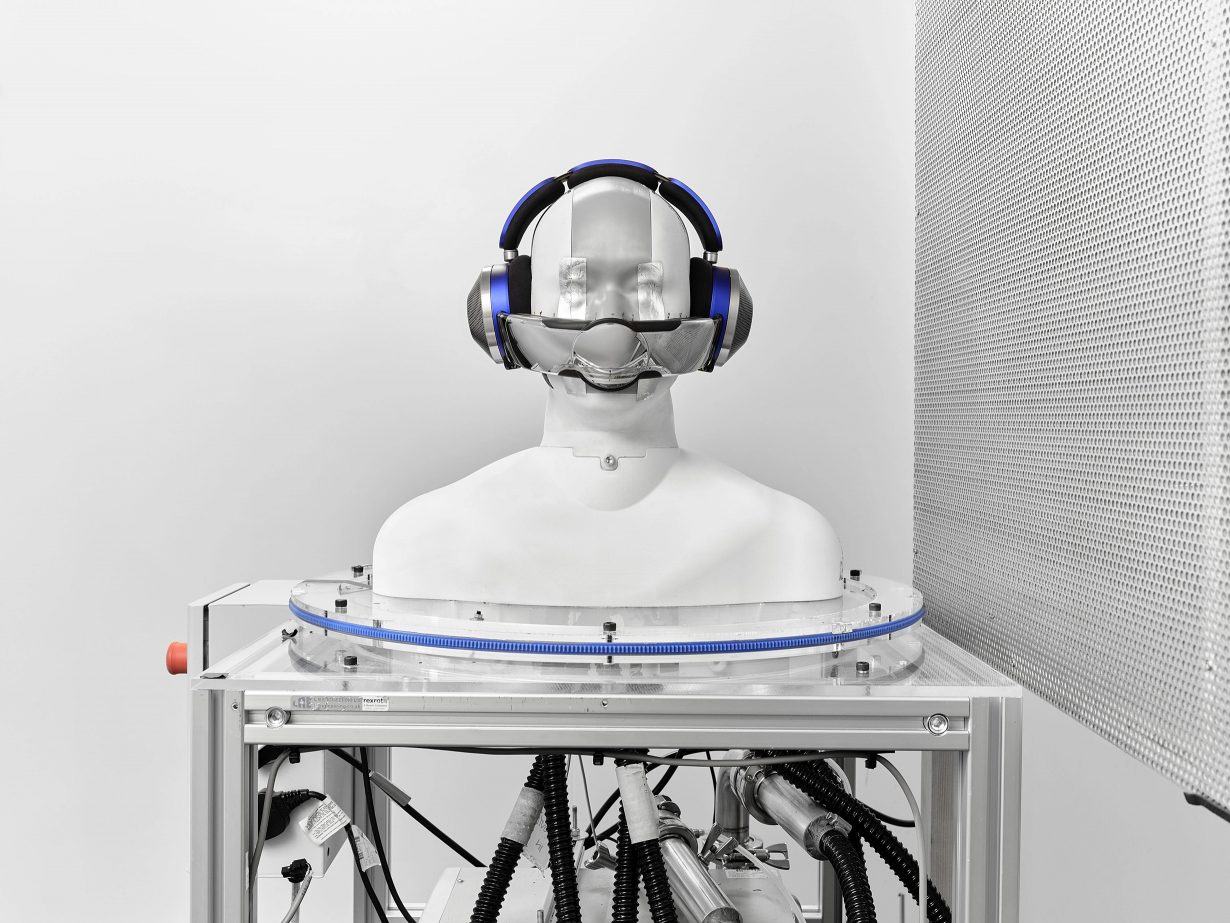 Design doesn't exist in a vacuum – unless, of course, it's a Dyson product. Unveiled in March was the Dyson Zone, a bizarre headphone/face-mask hybrid which makes the wearer look like the well-ventilated offspring of Steve Zissou and Bane. It is a glossy, high-value piece of precision engineering that purports to meet a demand in the aftermath of a global pandemic, but which will be beyond the reach of most consumers. Given the economic situation in much of the western world, in which the cost of living continues to rise as real-terms wages remain depressed, it's no surprise that the design projects met with the harshest criticism were those which failed to 'read the room'. Foremost among these was the redevelopment of London's Battersea Power Station, once a genuinely iconic piece of national infrastructure, which was reopened this year as a 'mixed use' development incorporating new apartment blocks by Frank Gehry and Foster + Partners. Bloated with luxury shops and other monetisation opportunities, and with only 9 per cent of the new housing stock classed as 'affordable', the revamped Battersea was viewed as a rich person's folly, disconnected from the very real needs of its urban environment.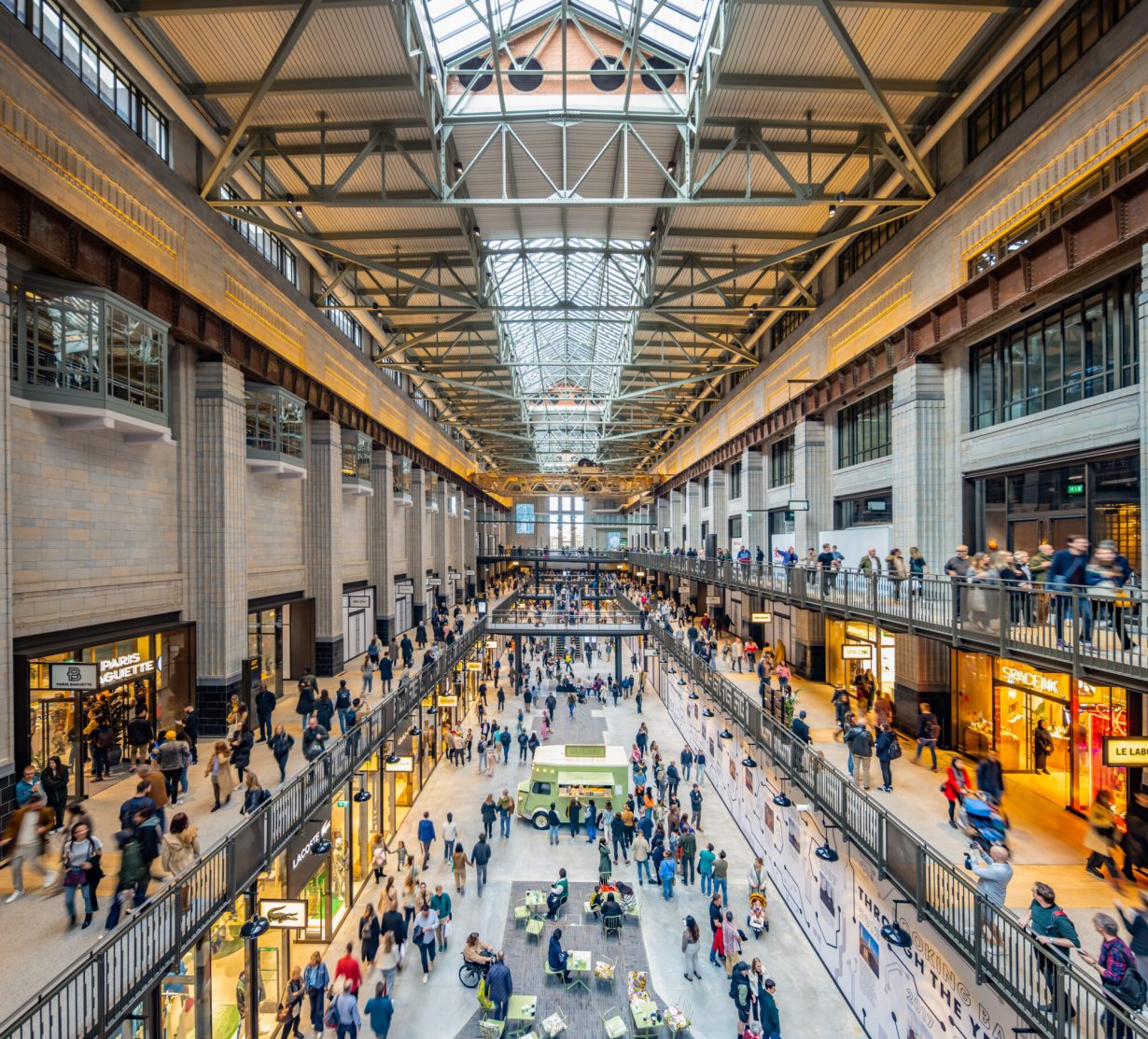 With the world in a renewed sense of crisis – the climate emergency, economic turmoil, or Russia's war in Ukraine – it was harder for design to indulge in escapist fantasy this year. The effects were felt in the most unexpected of ways, such as the threat posed to artisan glassmakers on the island of Murano. These craftspeople, carrying on a centuries-old enterprise, are at risk of losing their livelihood because Russia's warmongering has doubled the cost of the energy required to fire the glass furnaces. Competing with less-expensive imported glass from China, much of which is sold to the undiscerning tourist as 'Murano' ware, the original artisans have diversified their output, collaborating with artists such as those showcased at Punta Conterie earlier this year.
Nevertheless, there has been a renewed interest in 'natural' materials and hand-made objects, perhaps as a gesture towards sustainability. Take the critical success of Strange Clay at London's Hayward Gallery, an exhibition which has highlighted the potential of clay as an artistic medium; or the well-received launch of Homo Faber in Venice, which showcased the best examples of craftsmanship by artisans working today. At the other end of the quality spectrum, high-street homeware retailers have been awash with mass-produced bamboo and rattan tchotchkes, as well as textiles in more shades of beige and brown than a foundation shade chart.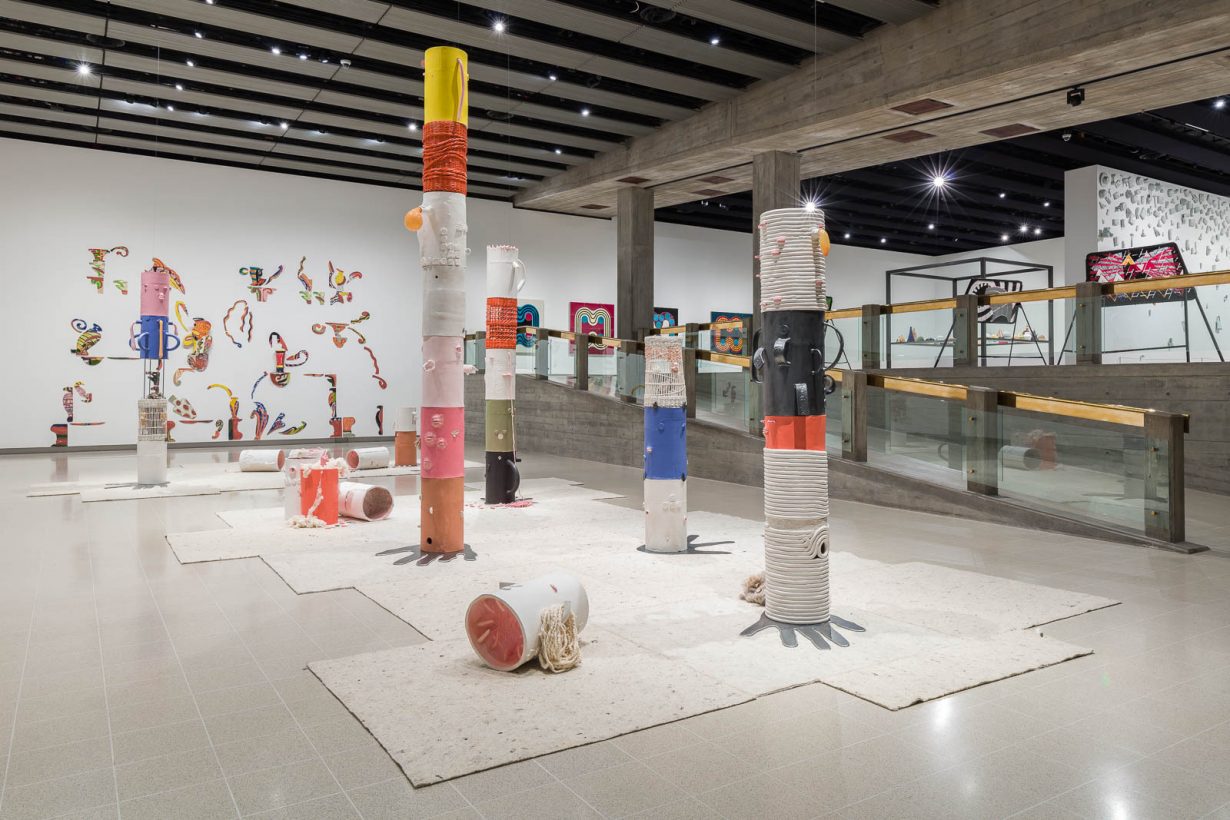 While the shift away from the sterile 'influencer grey' interior aesthetic can only be a good thing, its warm beige replacement is likely to become just as ubiquitous and tedious in the next few years. One of the biggest celebrity-design crossover stories of 2022 was the Architectural Digest tour of influencer Emma Chamberlain's 'deeply personal' Los Angeles home. Chamberlain revealed a carefully-curated wood and beige interior which elicited delight from her core audience of young women, but which struck a false note with some critics. Since Chamberlain's entire 'internet personality' is based around her apparent ability to communicate authenticity, the fact that her home resembled a 'sentient Instagram feed', complete with $31,000 light fixtures but no real sense of personal taste or idiosyncrasy, somewhat undermined her online persona as a purveyor of 'real girl' relatability.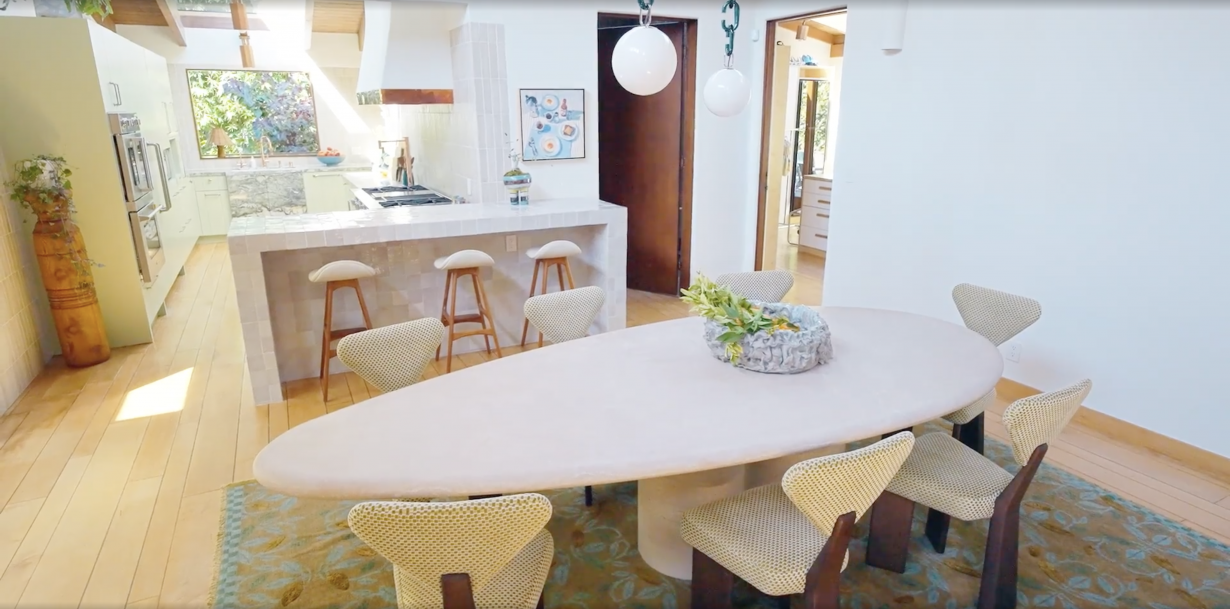 Though our homes may be swathed in inoffensive flesh tones, there was little danger of blending in with the wallpaper this year, as tropic-bright colours continued to permeate wardrobes from Milan to Macclesfield. Something of the roaring 20s spirit could be detected in the wholehearted embrace of Valentino pink, while the parrot-like 'Bottega green' from the 2019 collections filtered through to fast fashion, even as the cognoscenti were moving on to the next thing. As ever, fashion is fantasy: a determined use of vivid colour as a desperate attempt to find joy in small things when the big things are collapsing about our ears. Again, though, the pursuit of decadent design was fraught with potential missteps, not least during the 2022 Met Gala, where the 'Gilded Age' theme evoked the American robber barons whose wealth was built on industrialisation and the exploitation of immigrants. Sound familiar? Fortunately, several attendees sported ensembles which highlighted, rather than elided, the historical inequities at play; not least the intricate jewellery worn by model and activist Quannah Chasinghorse, who celebrated her Indigenous heritage with pieces created by Native designer Lenise Omeasoo.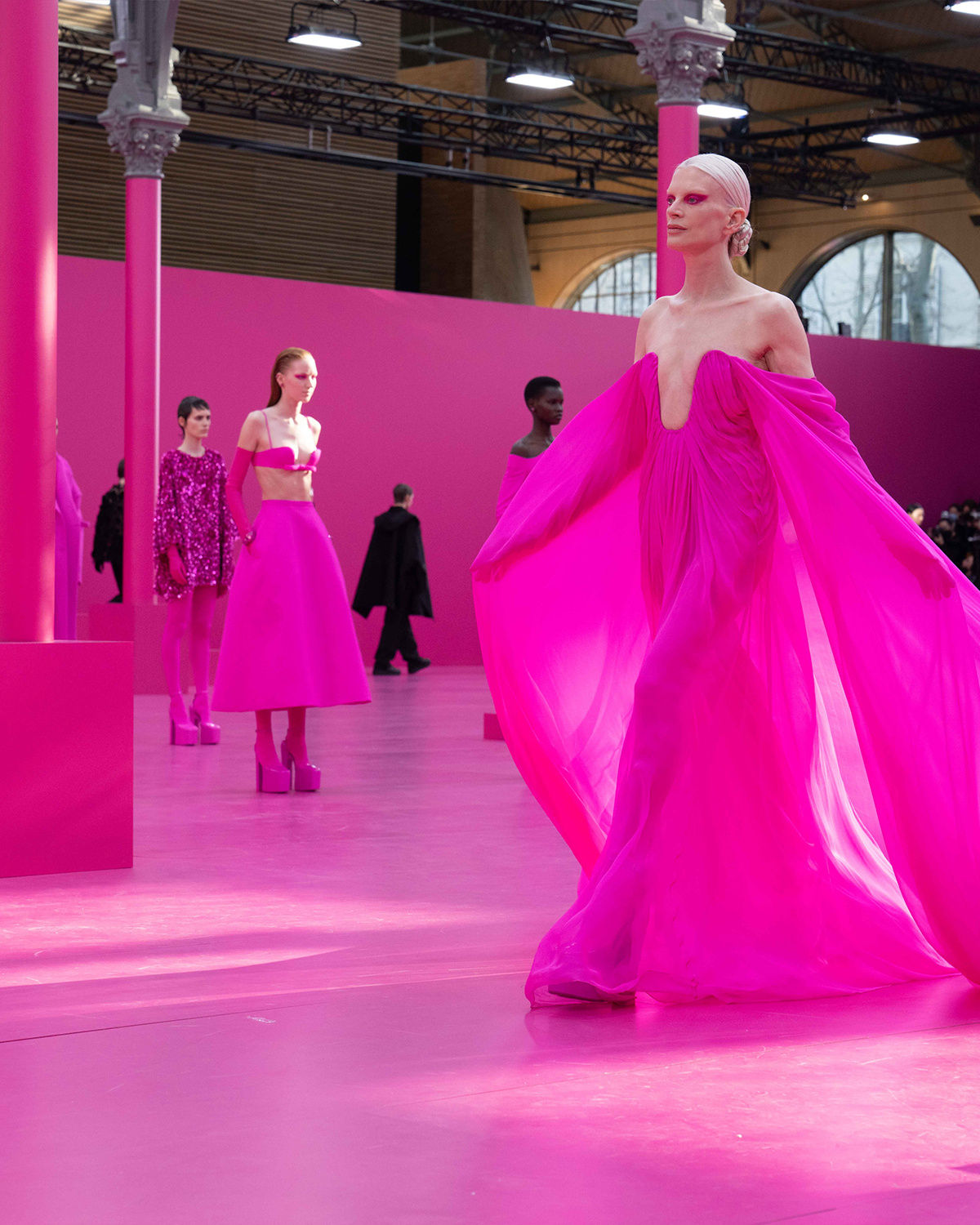 This considered approach contrasts with the anything-goes bedazzled migraine that was Gucci under Alessandro Michele. The designer and provocateur resigned from the house in November after seven years as creative director, his once-fresh approach to fashion as an archaeology of diverse reference points having devolved into meaningless embellishment for its own sake. The age of fun and feathers hasn't passed – the desire for opulence isn't going anywhere, despite the pressure on our purses – but in 2023, we will be more inclined to demand convincing authenticity, quality and a sense of narrative context from design, in order to justify our wilder flights of fancy.