The award recognises Southeast Asian practitioners, with an exclusive focus on digital art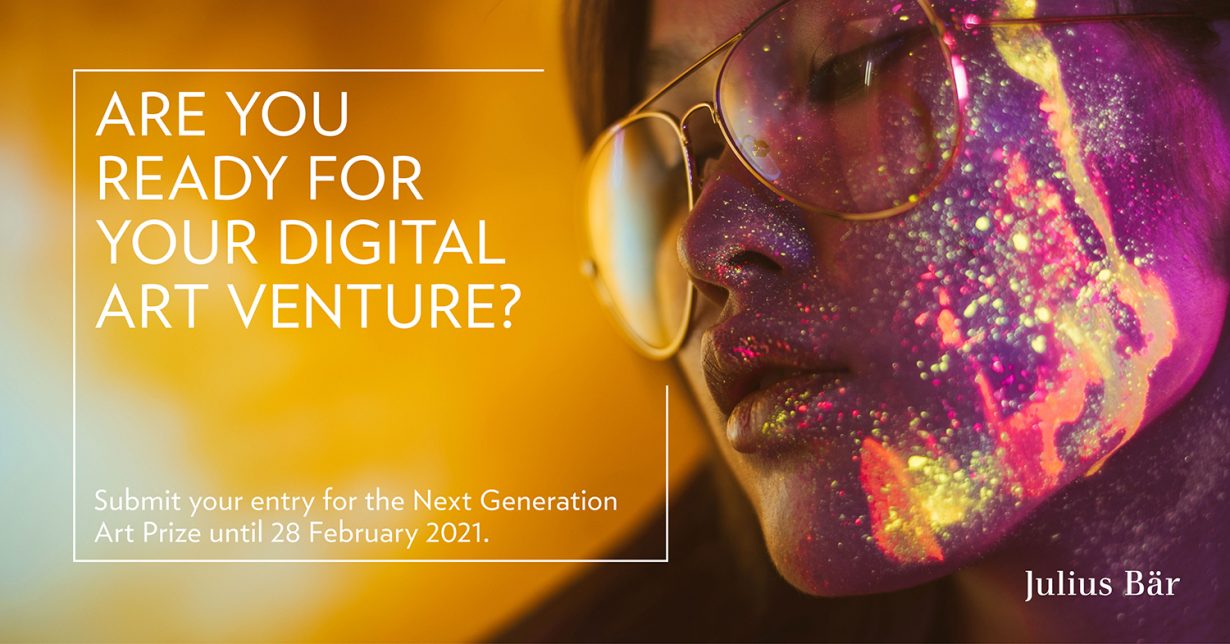 Swiss private banking group Julius Baer have announced an inaugural award for young artists, with a focus on digital art. The Julius Baer Next Generation Art Prize is open to Southeast Asian artists aged 18 to 40. They can submit their work from 5 November 2020 to 28 February 2021 at this link.
Submissions should reflect at least one of the bank's 'Next Generation' investment themes: 'Arising Asia', 'Digital Disruption', 'Energy Transition', 'Feeding the World', 'Future Cities', 'Shifting Lifestyles and Inequality', and 'Sustainability.'
The prize encompasses two categories of digital art: still image and moving image. The jury panel will select 20 finalists. Three winners are then selected from each category, with awards of, respectively, USD$15,000, USD$10,000 and USD$5,000.
The jury panel includes Barbara Staubli, curator of The Julius Baer Art Collection; collectors Wiyu Wahono and Cheryl Loh; Yeo Workshop gallerist Audrey Yeo and curator Inti Guerrero.
'The Julius Baer Art Collection highlights our corporate culture that fosters innovation and creativity and our social responsibility through supporting artists in Switzerland. I am very happy that we extend our commitment to promote young talents with the 'Next Generation Art Prize' in Asia,' Staubli said.
Head Asia Pacific and member of the executive board Jimmy Lee said: 'With this inaugural Art Prize, we hope to nurture and empower young artistic talent, discover and promote emerging voices, ideas and expression in Asia'.