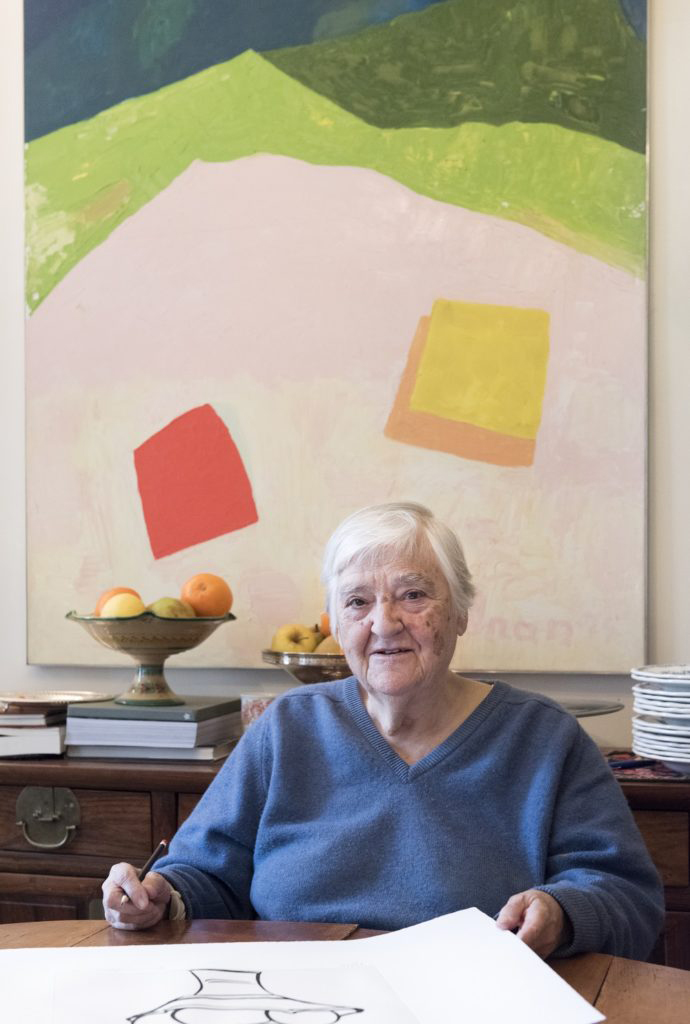 The Lebanese-American artist, novelist and poet Etel Adnan has passed away in Paris at the age of 96. The news was confirmed by her partner, the artist Simone Fattal.
Adnan was born in 1925 in Beirut, Lebanon – then under French mandate – to a Syrian father (a former Ottoman army officer and classmate of Mustafa Kemal Atatürk) and a Greek mother. Adnan studied in French-language schools, before moving to take up a scholarship to study philosophy at the Sorbonne in Paris in 1949, and then on to California for postgraduate work and teaching.
Of her literary works, Adnan is best known for her 1978 novel Sitt Marie Rose – based on a true story – which tells of a kidnapping during the Lebanese Civil War. The novel – now considered a seminal work of war literature – has since been translated into 10 languages. Adnan also established herself as a literary figure through her extensive poetry oeuvre including her collection Arab Apocalypse (1980).
By contrast, Adnan's paintings, taking the form of radiant, abstracted scenery – often inspired by the landscapes of California, often created by directly applying paint from the tube with a palette knife – only began to attract mainstream attention in recent decades when the artist was in her eighties, especially after her inclusion in Documenta 13 in 2012. In 2014, Adnan was ordered the French arts honour, the Ordre de Chevalier des Arts et des Lettres.
Alongside her paintings, Adnan also produced leporellos, accordion-like paper screens which feature ink drawings and hand-painted poetry – 'Adnan's writing and paintings consider the making of history by focusing on writing as a means of recording memory,' the critic Nadia Quadmani wrote of the artist's leporellos in 2018 in ArtReview Asia. A show of her work, Etel Adnan: Light's New Measure is currently on view at the Guggenheim in New York, running until January.