A translation of LASTESIS's Set Fear on Fire introduces its angry, galvanising and feminist manifesto to the Global North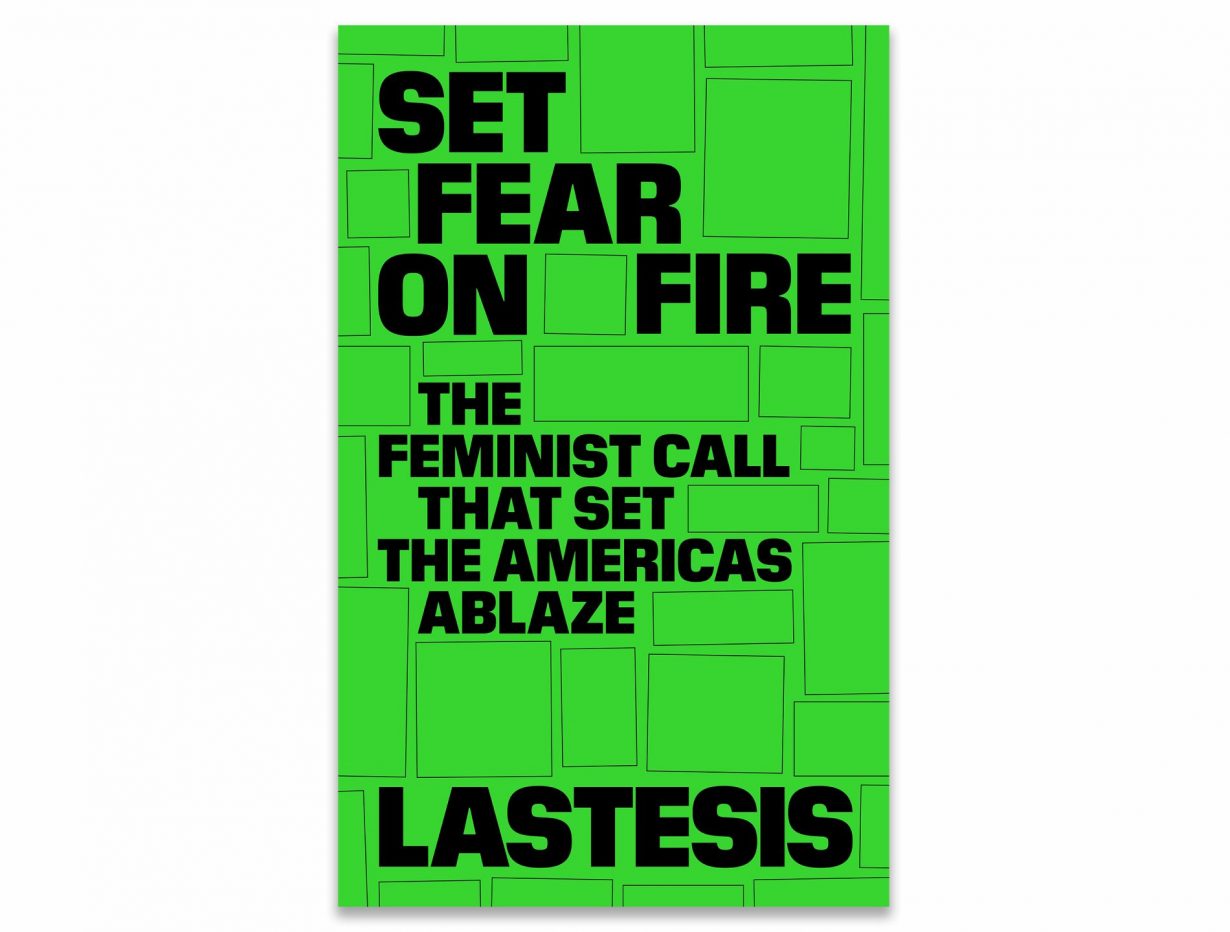 In November 2019, on the streets of Valparaíso and amid social uprisings throughout Chile, the collective LASTESIS, accompanied by other women, sang a rallying cry to end patriarchal violence in Chile and Latin America. Their performance, Un violador en tu camino (A rapist in your path, 2019), went viral and accrued millions of views across international platforms, indicating that their message resonated worldwide. The lyrics – translated as, 'It wasn't my fault, not where I was or how I was dressed. The rapist is you, it's the cops, the judges, the state, the president' – call out gendered violence and hold systems of power accountable.
In the aftermath, LASTESIS published its feminist manifesto ¡Quemar el Miedo! (Set fear on fire) in 2021. This compact English translation introduces LASTESIS's angry, galvanising and feminist vision to the Global North – an 'extractivist' region their compañerxs flee to for survival, but that nonetheless 'rejects, excludes, persecutes, tortures, deports, kills'. LASTESIS also hopes this edition will unite English and Spanish speakers' awareness of shared adversities. The collective addresses intersectional topics such as state violence, capitalism and body rights throughout seven chapters, grounding its ideologies in real, lived experiences in Chile through a collective 'we'. From stories of unpaid household labour, illegal abortion, sexual assault, to political asylum, LASTESIS demands its voices be heard, because 'To speak is an everyday act… [but] women and dissidents in the streets fighting for and from their bodies, through performance, still disturbs people'.
LASTESIS is mad: 'Mad against age-old oppression. Mad against historical impunity. Mad and fearful of being assaulted, murdered, forgotten.' Reading Set Fear on Fire transforms the readers' own patriarchal terror into feminist rage, joining the growing voices of indignant bodies desperate for a different reality – one free from the patriarchy. After all, as LASTESIS says, 'everything the patriarchy touches goes mad'.
Set Fear on Fire: The Feminist Call That Set the Americas Ablaze, by LASTESIS, translated by Camila Valle. Verso, £8.99 (softcover)