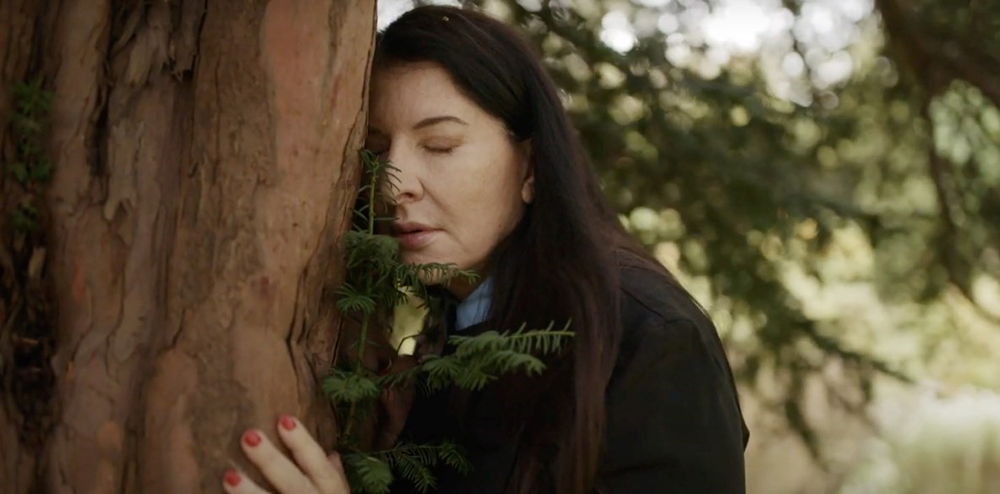 The artist discusses her emotional coping strategies
Legendary performance artist Marina Abramović has a piece of advice for anyone battered by a gruelling year: share your problems with a tree.
Part of the artist's Sky Arts takeover later this week, Abramović has been demonstrating skills from what she calls the 'Abramović method' for dealing with anxiety and trauma, allowing artists to reach higher levels of consciousness. 'Trees are like human beings,' the 74-year-old artist says. 'They have intelligence. They have feelings'.
'They communicate with each other. And also, they are perfectly silent listeners. You can complain to them. And I started this a long time ago when I was in the Amazon with the native Indians. You know, they will go to the Sequoia tree, which is one of the oldest on the planet. And they will make a dance for the tree.'
'Go to the park near you. Pick the tree you like. Hold the tree tight. Really tight. And just pour your heart into it. Complain to the tree for a minimum of 15 minutes. It's the best healing that you can do.'
Well, now you know.