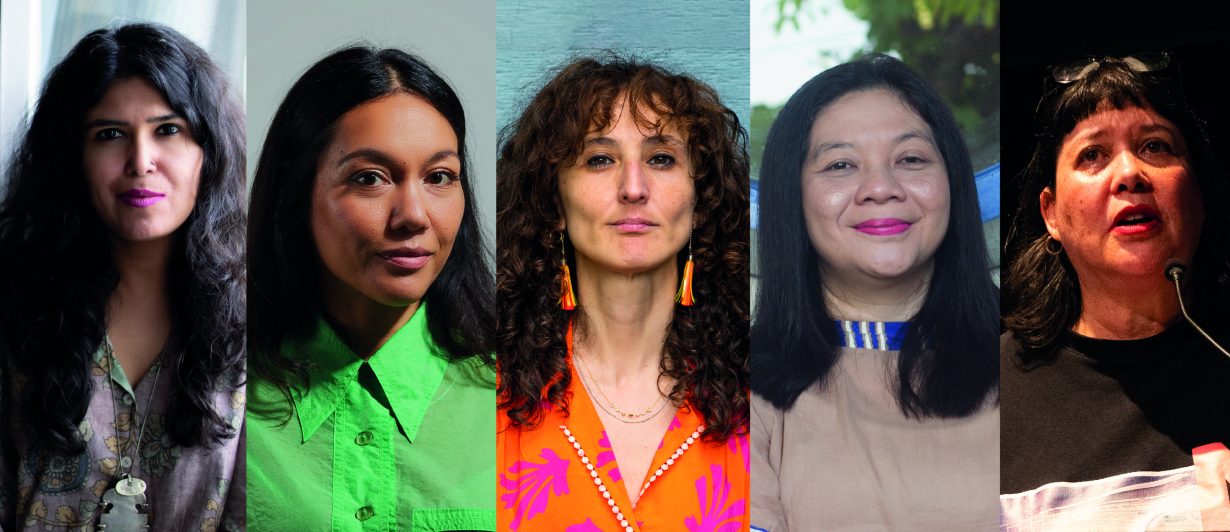 A five-strong team of curators are to take on the Sharjah Biennial, opening February 2025. Natasha Ginwala, Amal Khalaf, Zeynep Öz, Alia Swastika and Megan Tamati-Quennell will head to the UAE to produce what is being billed as distinct but interconnected projects. President and Director of the Sharjah Art Foundation, Sheikha Hoor Al Qasimi, says the idea is that the sixteenth edition of the exhibition will be 'intentionally expansive and decentralised in its approach'.
Ginwala is artistic director of COLOMBOSCOPE, Colombo and associate curator at large at Gropius Bau, Berlin. She also served as artistic director, with Defne Ayas, of the 13th Gwangju Biennale (2021) and has been part of curatorial teams for Contour Biennale 8 (2017), documenta 14 (2017), 8th Berlin Biennale for Contemporary Art (2014) and 8th Taipei Biennial (2012). Khalaf is a curator and artist who serves as director of programmes at Cubitt and civic curator at the Serpentine Galleries, both in London. She curated the Bahrain Pavilion for the 58th Venice Biennale (2019) and co-directed the Global Art Forum at Art Dubai (2016). Öz is a curator and writer who was co-founder and director of the Spot Production Fund, Istanbul (2011–2017), during which time she curated the series 'Produce' (I, II, III), commissioning over 30 projects. She curated the off-site Sharjah Biennial 13 project Bahar in Istanbul (2017).
Swastika is director of the Biennale Jogja Foundation, Yogyakarta, and continues her research on Indonesian female artists during Indonesia's New Order. She established and was program director for Ark Galerie, Yogyakarta (2007–2017), co-curated the Biennale Jogja XI Equator #1 (2011) and was co-artistic director of the 9th Gwangju Biennale (2012). Tamati-Quennell is a writer and curator with a specialist focus in the field of modern and contemporary Māori and Indigenous art.
Previous curators have included Suzanne Cotter and Rasha Salti, Yuko Hasegawa and Al Qasimi herself.