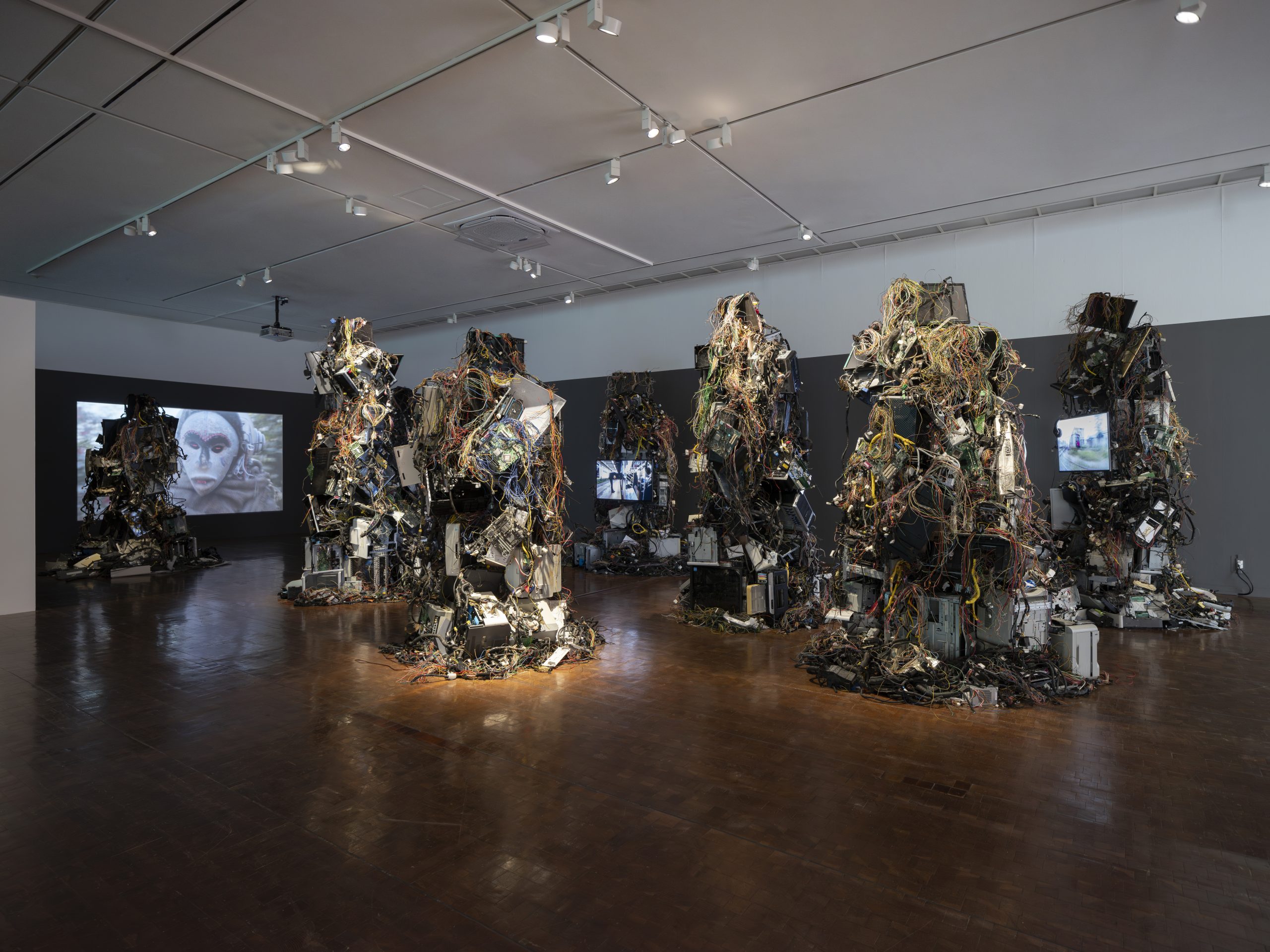 South African artist Francois Knoetze (b. 1989, Cape Town) has won the 2023 SeMA-HANA Media Art Award, presented in conjunction with this year's Seoul Mediacity Biennale, THIS TOO, IS A MAP. Knoetze will receive 30 million KRW and a trophy created by Korean ceramic artists Kim Deokho and Lee Inhwa. 
Knoetze's winning work at the Biennale, Core Dump (2018-2019) is a four-channel video installation comprising seven sculptural structures made of dissected mechanical devices with exposed cables and circuit boards. Found footage, performance documentation and interview transcripts – set in Kinshasa, Shenzhen, New York and Dakar – explore the complex migratory, economic and cybernetic networks between these regions, negotiating ideas of connection as well as uncertainty and collapse.
'Knoetze's work explores multiple layers of the historical, economic, cultural, and political backgrounds of contemporary technological infrastructures, which collectively resonate with the aesthetics of this Biennale's non-territorial mapping', Hee-young Kim, Jury chair and Professor of Fine Art at Kookmin University, said in a statement.
THIS TOO, IS A MAP is on view at the SeMA Seosomun Main Branch and five additional locations through 19 November.