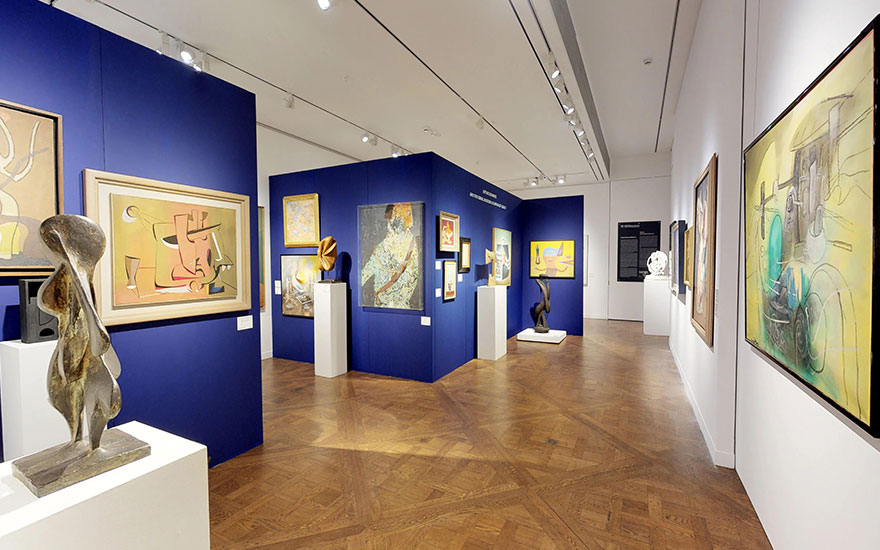 French galleries have initiated legal action after being forced to go into lockdown once more. Members of the Comité Professionnel des Galeries d'Art, the association that represents art dealers in the country, are angry that France's new wave of COVID-19 restrictions has seen commercial galleries forced to close, but not auction houses.
The complaint also claims that the restrictions, implemented to curtail a rise in coronavirus cases, 'undermines several fundamental freedoms: both freedom of expression and the free communication of ideas, the freedom of artistic creation and dissemination, and the freedom of access to cultural and artistic works, the freedom of enterprise and the freedom of trade and industry as well as the right to free exercise of a profession, all informed by the principle of equality.'
Daily new infections in France have doubled since February to nearly 40,000 and data from over the weekend shows there are 5,769 COVID-19 patients in ICU.
A ruling is expected on Thursday, but it would be unusual for the court to overturn legislation. That will come as a major blow says CPGA chair Marion Papillon, who says that the government have shown 'blatant ignorance of our trade'. The auction houses are still allowed to conduct auctions and welcome visitors to showroom exhibitions. Reporting her comment, The Art Newspaper adds that one third of the association's 279 members lost more than half of their income last year.