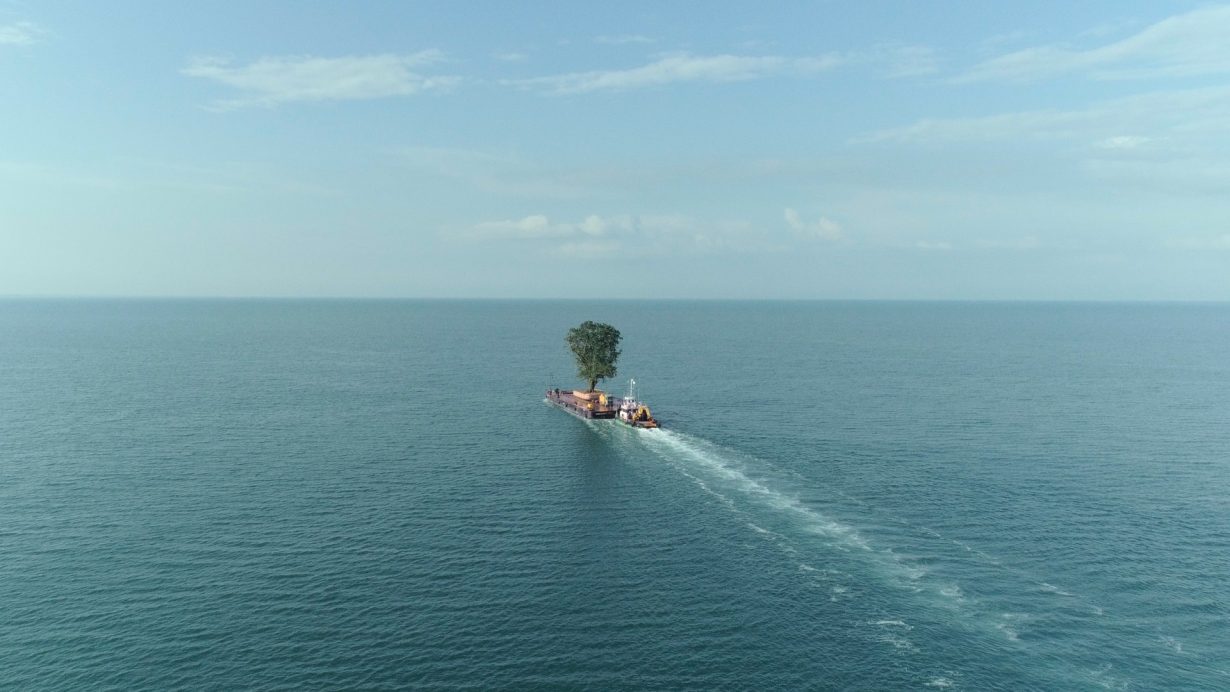 The Georgian film board has been accused of censorship after it pulled a film critical of Bidzina Ivanishvili, the Caucus country's richest man and former prime minister.
Taming the Garden (2021), directed by Salome Jashi, was supposed to open in cinemas across Georgia this week but, Coda Story reports, screenings were abruptly cancelled after its initial premiere in Tbilisi. The documentary film is only implicit in its criticism of Ivanishvili, founder of the ruling Georgian Dream party, as it follows the uprooting of a forest of mature cedar, eucalyptus and cypress trees, which the billionaire politician has had transported and replanted as a 60 hectare arboretum on his private estate.
Jashi says Mindia Esadze, the director of the Georgian Film Academy, told her that he had made the shock decision, largely unprecedented in the country, because they her film was 'too political' and 'divides people according to their political beliefs'. Jashi says Esadze has not seen the documentary.
The film has already been shown at the Sundance Film Festival and was was nominated for the European Film Awards. Georgian audiences will only be able to see it at a few cafe and small-scale arts venues.
Ivanishvili – who as well as trees is keen on art, with a collection of works by the likes on Monet and Picasso – is worth an estimated $5.7 billion, approximately a third of Georgia's GDP.
Jashi told Coda, 'I think this confirms how the system works. The system works according to subordination and subordinates who try to guess what their superior might think. In this case the superior of the Film Academy is the minister of culture. Her superior is either the prime minister or Bidzina himself. This is the system that has been created under the rule of Ivanishvili. This is the system of self-censorship, trying not to upset the boss, not to have political or business trouble.'
Regarded as the country's most powerful man, Ivanishvili was prime minister of Georgia for a year from 2012 to 2013, having made his money in banking and the metals industry. He is a major donor to many Georgian arts organisations including the Z. Paliashvili Georgian National Opera and Ballet Theatre of Tbilisi and the Tbilisi Philharmonic, and has bought several paintings by Niko Pirosmani at international auction on behalf of Georgian museums and public galleries.