From retrospectives of the pioneering artist Shigeko Kubota and filmmaker Apichatpong Weerasethakul to the Thailand and Sydney Biennales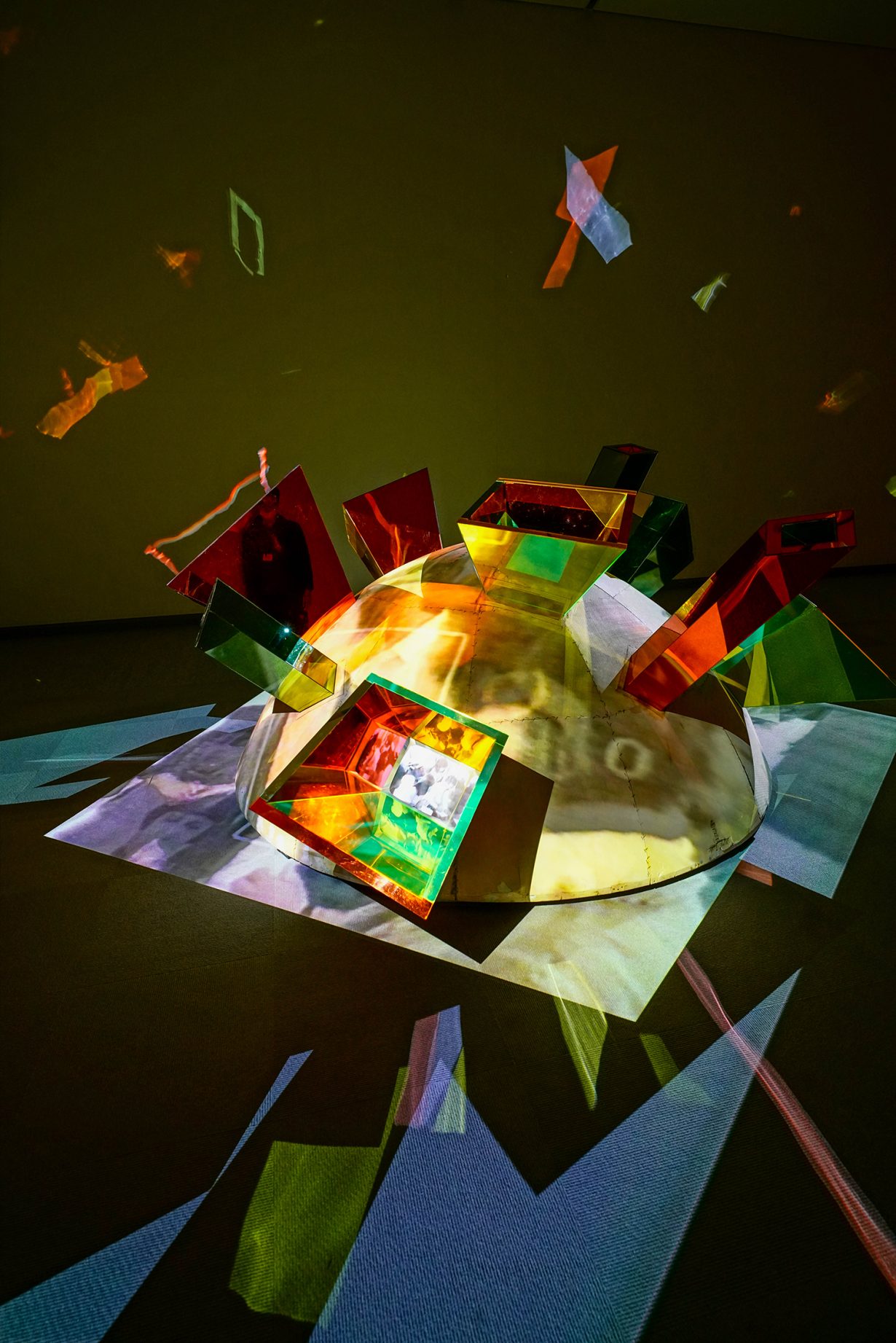 One true pioneer having a moment right now is the late Japanese artist Shigeko Kubota. Born in Niigata, educated in Tokyo (she trained as a sculptor) and off to New York in 1963 to join the Fluxus group, Kubota (who died in 2015) committed to video as a medium during the 1970s (while living with Nam June Paik, who later became her life partner), declaring that the new technology was 'like a paintbrush' and became one of the first artists to explore multichannel installations, the incorporation of video into three-dimensional structures and early video-processing techniques. Inspired by a meeting, in 1968, with Marcel Duchamp, she produced Duchampiana: Nude Descending a Staircase (1976), a wooden staircase with video monitors inlaid into the steps displaying a female nude model descending: the first video sculpture to be acquired by New York's MoMA, which currently hosts her first solo exhibition in the US for 25 years (Liquid Reality, MoMA, New York, through 1 January). Simultaneously, MOT Tokyo hosts the first exhibition of Kubota's work in her homeland for three decades, charting the course of her career and featuring the full suite of her Duchamp-inspired works (which also includes a series of liquid-crystal displays mounted on spinning bicycle wheels) and more of her video sculptures, which by the 1980s and 90s had expanded to include moving water and kinetic elements (Viva Video!, MOT, Tokyo, through 23 February).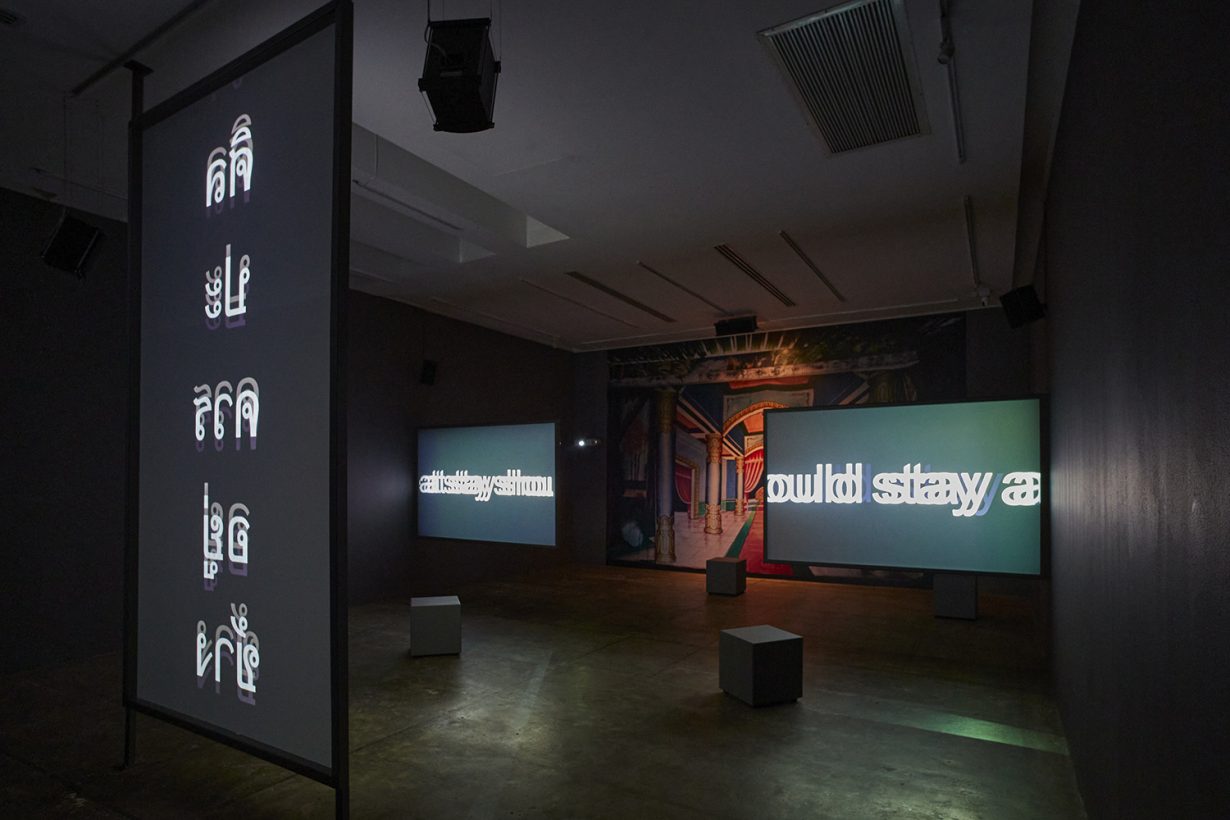 Over in Bangkok, 100 Tonson Foundation is putting on a two-part exhibition of work by one of today's masters of moving image: Thai director and artist Apichatpong Weerasethakul. Fresh off winning the Cannes Jury Prize for his latest feature film (and first English-language production), Memoria (2021), the filmmaker returns to Isan, in northeastern Thailand. It is an area that has long been politically and socially repressed; it's also where he spent his childhood. Filmed during the recent period of pandemic-related lockdowns, the works that comprise the exhibition, titled A Minor History, juxtapose official narratives and the accounts, memories and beliefs of ordinary locals, interrogating, with references to the history of Thai cinema, the relationship between fiction and 'history'. (100 Tonson Foundation, Bangkok, Part 2: 25 November – 27 February).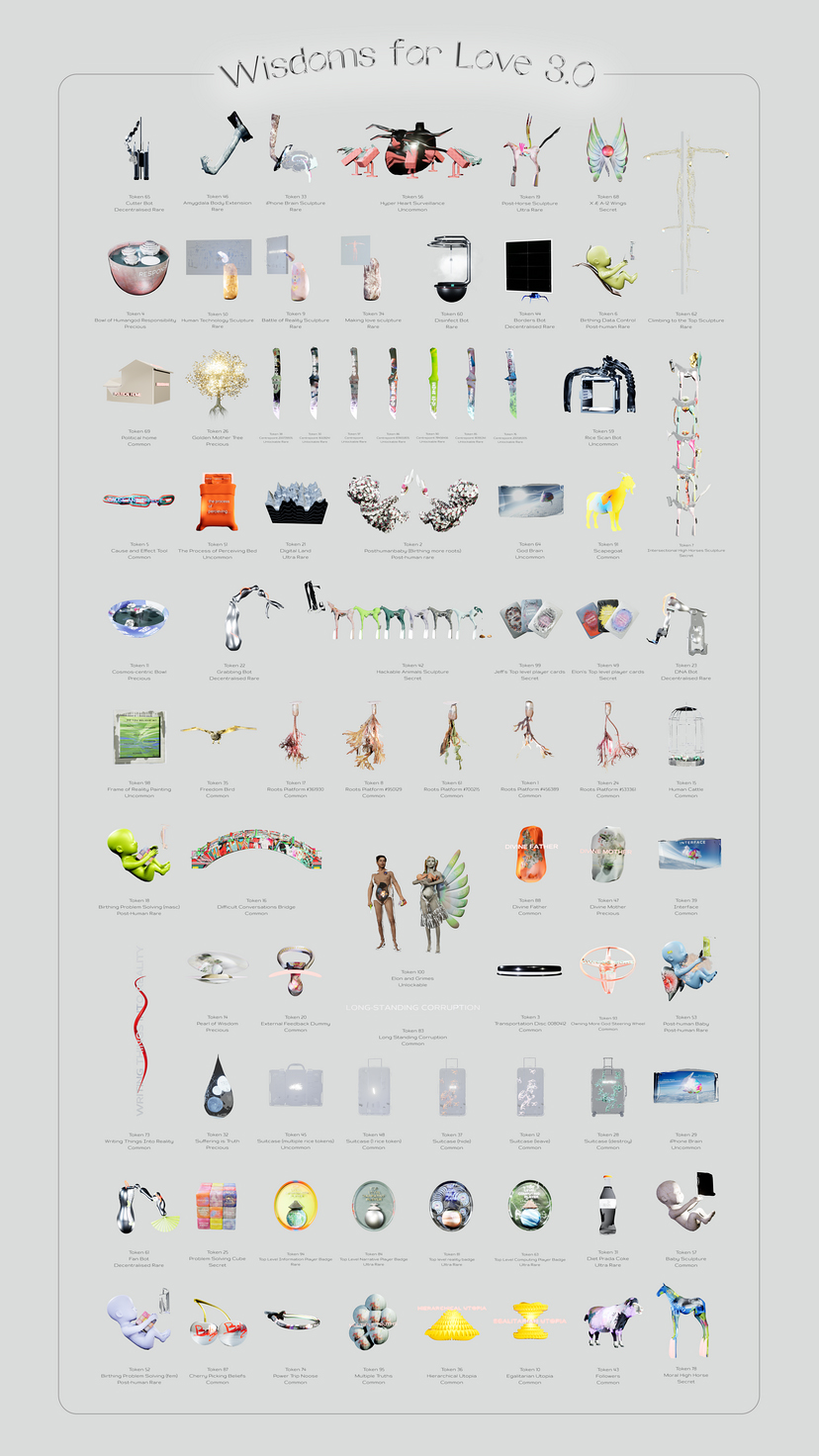 Staying in Isan: Korat, one of the district's four major cities, hosts the second edition of the Thailand Biennale. Originally scheduled to take place last year, the exhibition, titled Butterflies Frolicking on the Mud: Engendering Sensible Capital, is directed by former MOT director Yuko Hasegawa. As the title suggests, the project is designed to focus on the local ecologies and the ability of art to produce what Hasegawa (drawing on a phrase coined by economist Hirofumi Uzawa) describes as 'social common capital', that is to say spiritual and material enrichment. The producers include 54 artists and collectives from 26 countries, among them Chile's Atacama Desert Foundation, Thailand's Montien Boonma and Kwanchai Lichaikul, China's Liu Chuang and Yang Fudong, UK-based Keiken, the USA's David Hammons and Denmark's Olafur Eliasson and SUPERFLEX. (Various venues, Korat, 18 December – 31 March).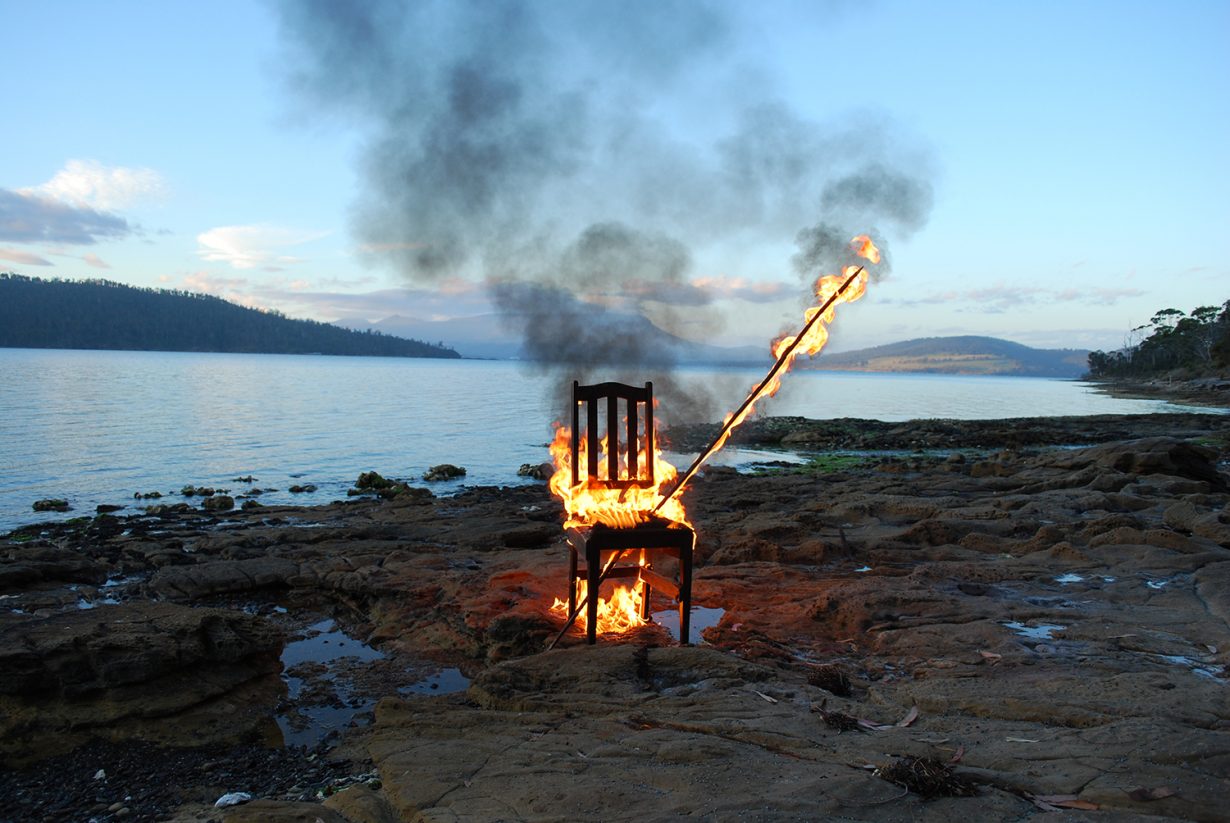 The Biennale of Sydney returns this coming March, with an edition titled rīvus, curated by Colombian José Roca. The focus naturally is on rivers, wetlands and other salt- and freshwater ecosystems, here imagined as living networks with social and political agency, and drawing on indigenous knowledges that understand nonhuman entities as living beings, the right to life and the legal protections that come with personhood. Over 60 artists and collectives from around the world will be entering into dialogue with these aqueous beings to ask questions such as, 'Can a river sue us over psychoactive sewage? Will oysters grow teeth in aquatic revenge? What do the eels think? Are the swamp oracles speaking in tongues? Do algae reminisce about the days of primordial soup? And are waves the ocean's desire?' (Various venues, Sydney, 12 March – 13 June).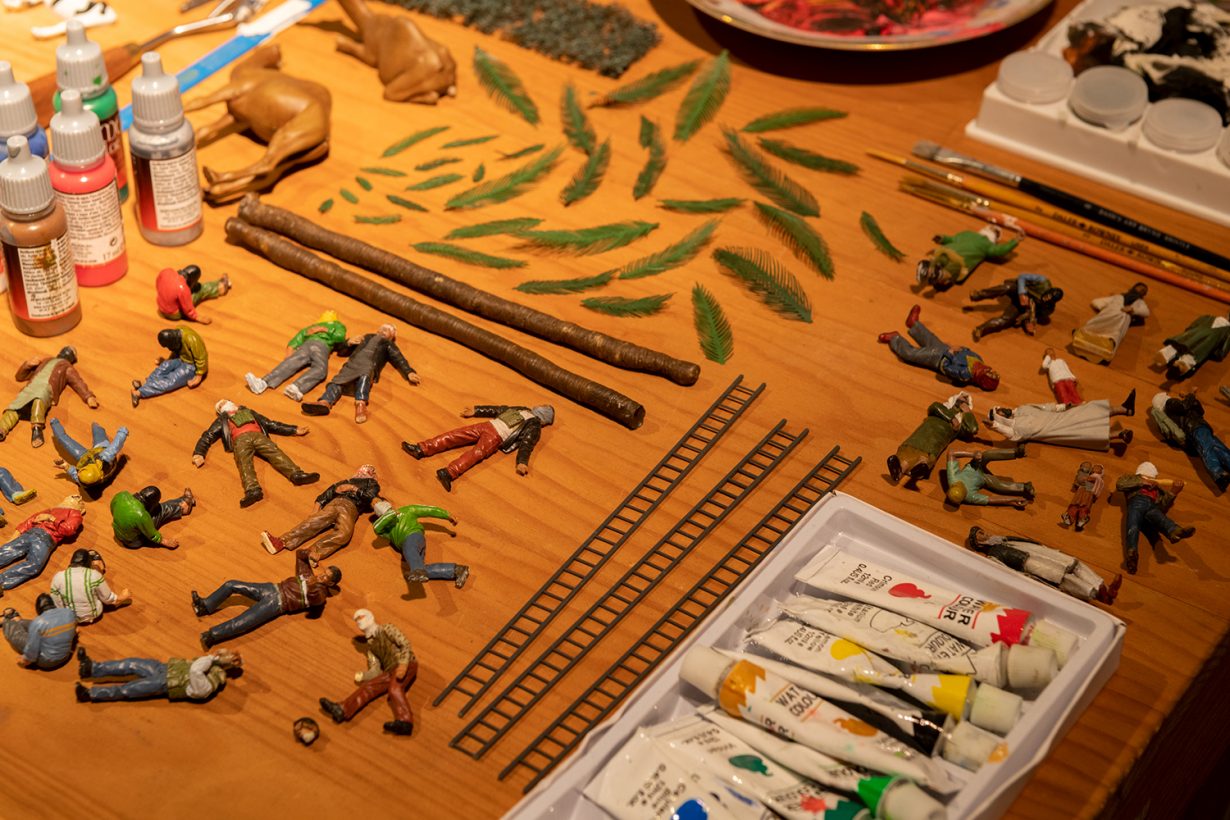 To give art fairs their due, one can approach them by dispensing with the socialising and just focusing on the works. With people-blinkers on, one of the highlights of this year's Art Basel was Bani Abidi's photographic work The Reassuring Hand Gestures of Big Men, Small Men, All Men (2021), on show at Experimenter's booth. A collection of photographs taken from news media, this archive of rhetorical hand gestures (of politicians including Mao, Stalin and Trump) collectively constitutes a mute and empty portrait of masculine leadership. Funny and frightening at the same time, the whole portrays a relational aesthetics that doesn't include any relations at all. This work is also included in the Berlin-based Pakistani artist's retrospective exhibition The Man Who Talked Until He Disappeared, currently on show at the MCA Chicago, which focuses on critiques of power and how it is deployed, with particular reference to the fraught and sometimes idiotic relations between India and Pakistan, to gender relations and to militarism and nationalism on a more general level. Abidi's works, which span photography, video and sound, among other media, use humour and absurdity to reveal truths about their subjects, in a way that is as surgical as it is often hilarious. A balance that very few artists manage to achieve. (MCA Chicago, through 5 June).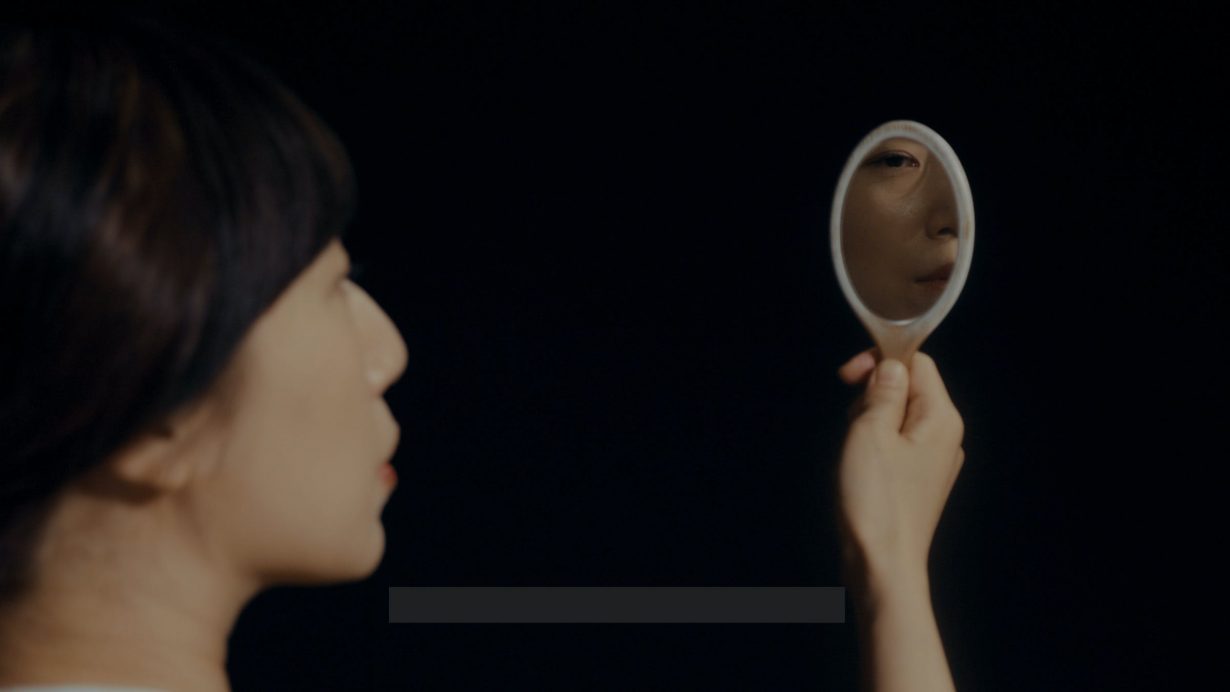 On the subject of delicate balances, this month also sees Chengdu-born, Minnesota-based Shen Xin's latest video work, Brine Lake (A New Body) (2020; originally shown as part of the last Gwangju Biennale), go on view at the Walker Art Center in Minneapolis. In this work, a pair of women enact what appears to be a conversation about a business deal, but then turns out to conceal another discussion about statelessness, colonialism and the erasure of histories in South Korea, giving presence to ghosts and voice to the voiceless, and testing the limits and lacunae of language and custom in addressing the subject of life. (Walker Art Center, Minneapolis, through 3 July).