From statecraft blue to peacekeeping berets, recent runways have suggested sartorial odes to the Security Council
It's a rare thing to see puffer jackets rub shoulders with multilateralism. Or to put on a hat festooned with intergovernmental references. But it seems that the world of fashion, ruled by Beauty and Commerce, has turned to thoughts not of love but global governance. How else to explain the deeply unsexy suits at Balenciaga last year, purposefully ill-fitting and satin-sheened, solely accessorised with a security badge around the neck? This is the stuff of delegates and analysts, junior ministers and security personnel. It is what you see at conferences on steel tariffs. At Balenciaga, the runway for the spring 2020 collection show at La Cité du Cinéma in Saint-Denis, north of Paris, was laid out like an international conference, or rather, like a general assembly of the sort the UN runs. The walls and floors were upholstered in a dour shade of statecraft blue, and the silhouettes were occasionally hegemonic, from the ape-shaped puffer jackets that mass atop the shoulders like tiny hillocks to monochrome turtlenecks that swell into skirts the size of church bells. Underpinning the musical proceedings was a two-note motif – the shark theme in Jaws – foretelling the disaster of pandemic and other high-stakes geopolitics.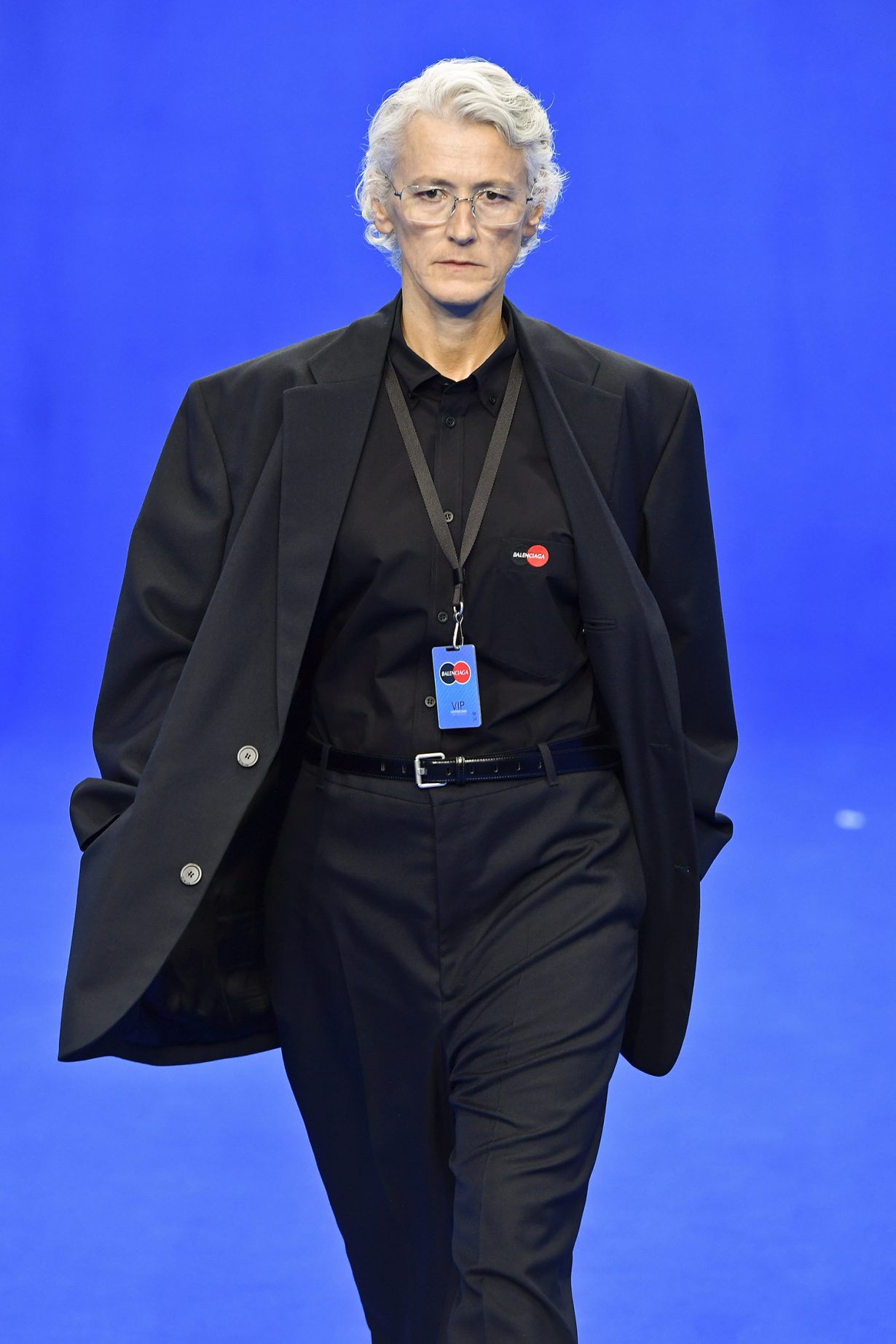 Current events sometimes do penetrate the dreamworld of fashion: yesterday we lived in the rigid dichotomy of spring/summer and fall/winter collections; last year, abruptly, that calendrical corset was gone. We have the virus to thank for that. The pandemonium today of refugees, climate change, pandemic and cyberwar has even effected an interest in international cooperation among the well-dressed. There was a little, let us say, Woodrow Wilson wafting over the catwalks even if not in the actual corridors of power we so desperately need now. A whisper of it reached milliner Stephen Jones, who responded with a felt beret in pale United Nations blue, crowned with olive branches. He named it Pax. "I just thought about the unity of the world and the UN when I made this hat," says Jones, "and at the time this was the beginning of Brexit as well. Why was the EU created? It was the aftermath of the Second World War, it's what the Commonwealth's about – the unity of nations. So, in my own slightly stupid way, UN peacekeepers wear a blue beret and I did my fancy haute couture version of it." The clothing designer Craig Green produced utility sportswear that looks like lifeboats. They remind us of those who squeeze themselves onto such rafts in the hopes of more hospitable shores across the Mediterranean.
Balenciaga's Demna Gvasalia, who also founded the clothing brand Vetements, which he has now left, has been discoursing about global forces for a long time. The yellow DHL T-shirts that made Vetements' name in 2016 were sartorial odes to workers of the world. Like the spoofed MasterCard logos on the breast pockets of last spring's Balenciaga button-up and the staging of his last Vetements show at a McDonald's franchise, they're appropriative fuck-yous to neo-lib globalisation – Gvasalia grew up in Soviet-era Georgia, after all.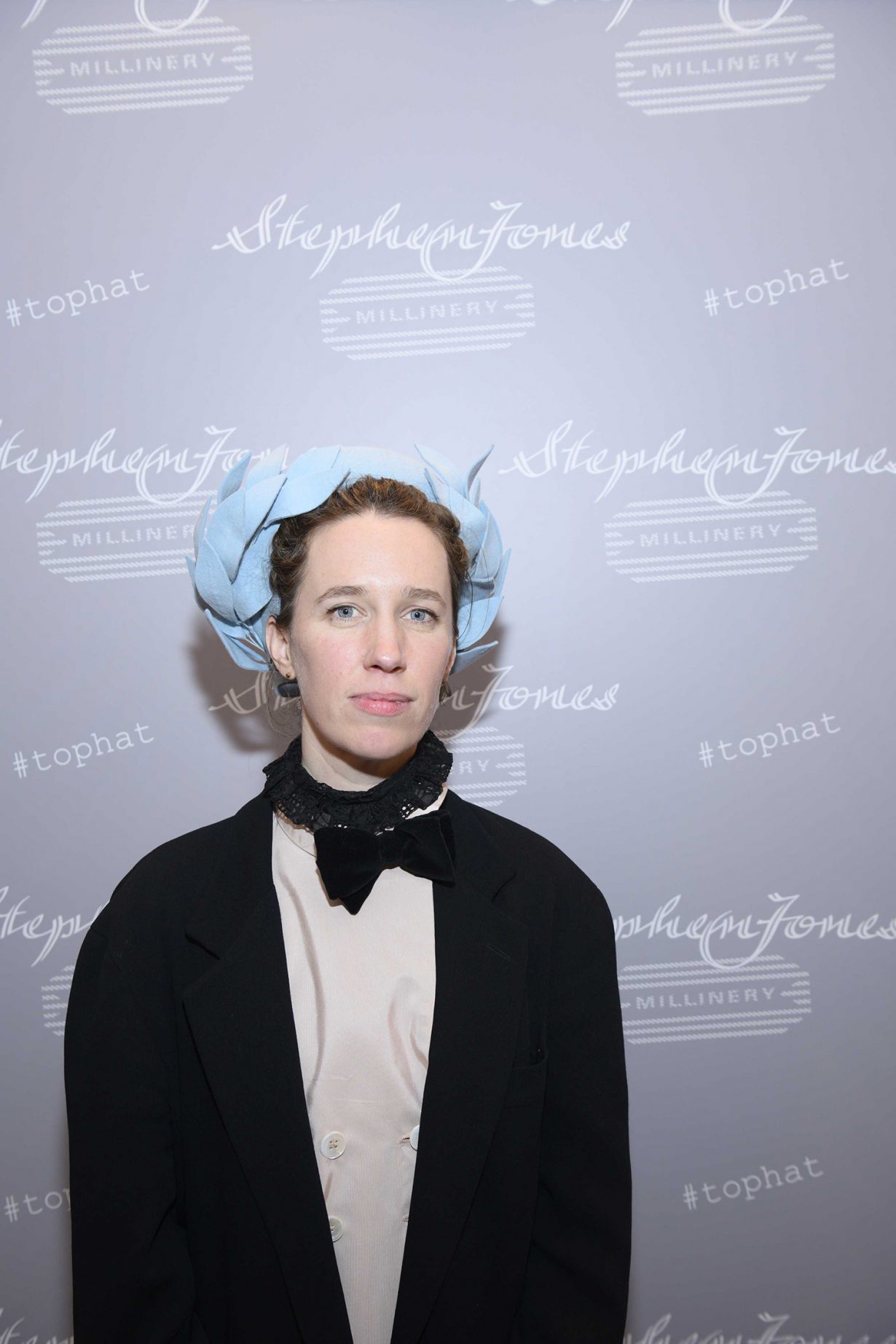 Gvasalia has meta-national mayhem on his mind too. During Balenciaga's fall collection, models trawled through flood waters under a hell-and-brimstone sky. It was climate apocalypse at its most photogenic. That same week, the house aired a four-minute 'evening news' segment to coincide with the arrival of the spring collection in shops. It has the cheap, meme-ish look of an AI-enabled deepfake. "The video is maybe spooky or scary, but I don't see any of that," says Will Benedict, the artist behind it. "It's the realism of the uncanny, but it's also so normal. It's so conventional, it's its own genre. What I may be trying to get at is something very strong, something close to essential, and basic. I'm talking about water, plastic, the sun." The news presenters mouth their lines, the people move like robots, the headlines are maddeningly mysterious. It's all a wink and a nudge at another burgeoning headache for heads of state – synthetic media, which authorities fear will run roughshod over global security, truth, trust and democracy.
Cross-border chaos and multinational capitalism are standard fare in Gvasalia's runway commentary, no matter how neutral or ironic that commentary is, and so is multilateralism. Hence his United Nations World Food Programme hoodies (with proceeds donated) and the Security Council feel of that spring show. As political leaders grow isolationist, the arts, not just fashion, are getting multilateralist. Taryn Simon sensed the shift: Paperwork and the Will of Capital are photographed recreations of flower bouquets that decorated the tables on which multilateral agreements like Bretton Woods and the International Islamic Trade Finance Corporation were signed. Having come out five years ago, Paperwork does not include flowers from a signing ceremony at the COP24 in Katowice in 2018 of the United Nations charter on sustainable fashion, spearheaded by Stella McCartney. Global cooperation is trending high in fashion; perhaps those less stylish will catch on.