The museum has uploaded high-resolution images that reveal the works' technical minutiae and multiple layers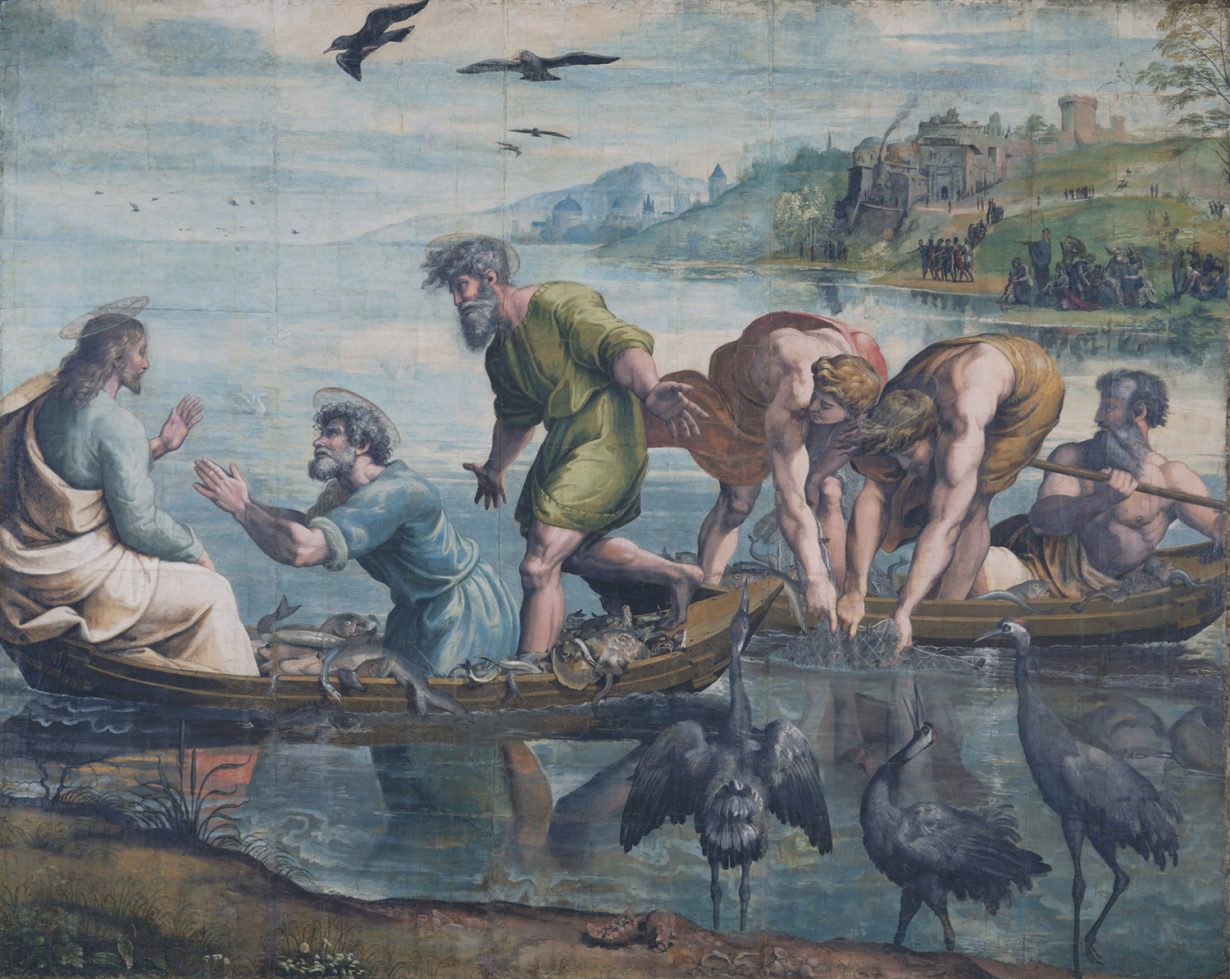 Raphael's tapestry cartoons for the Sistine Chapel were documented using ultra-high-resolution colour photography, infrared and 3D scanning: a five-week-long process carried out in 2019 by Factum Foundation, at the artworks' home, the Victoria and Albert Museum in London.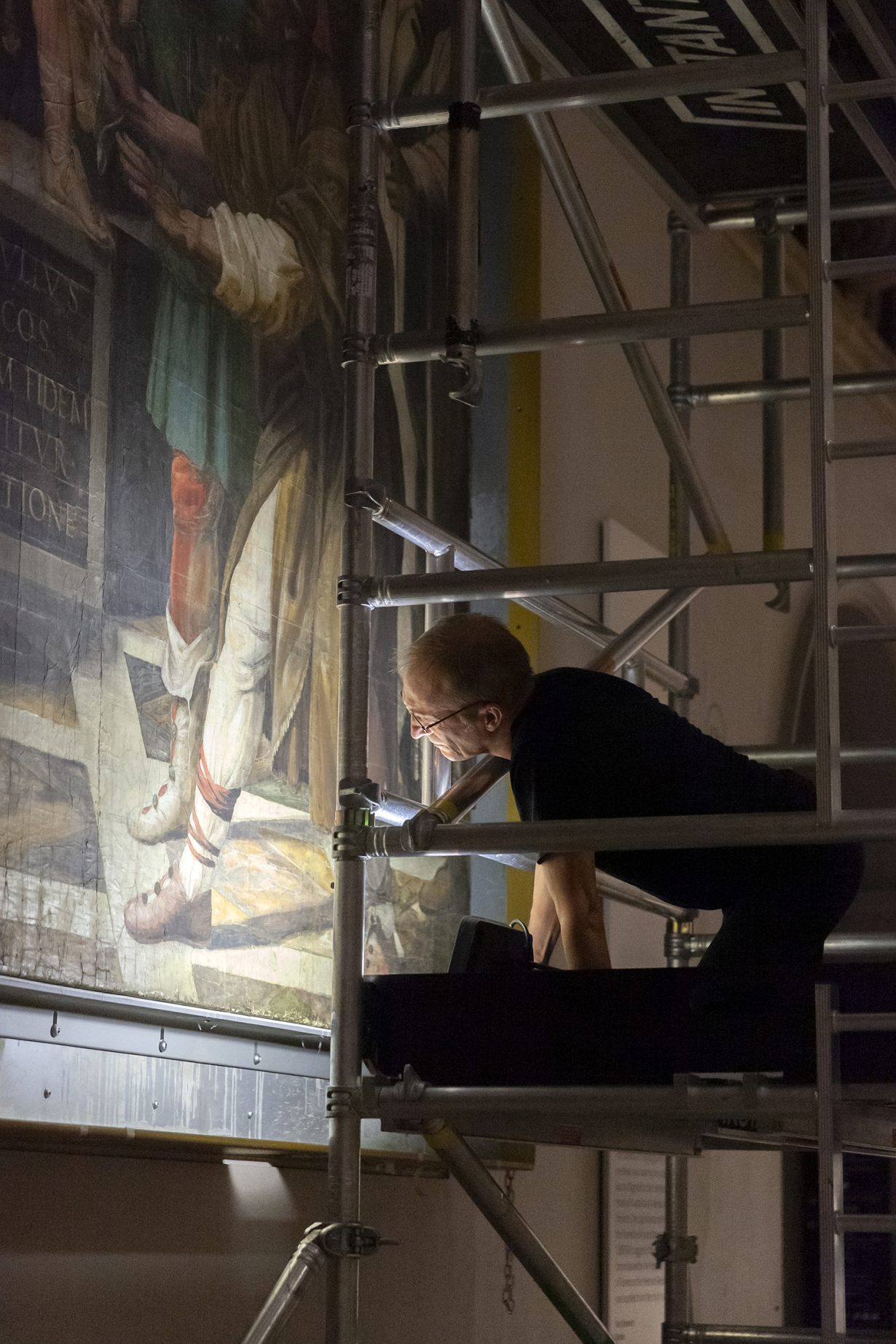 The high-resolution images have now been uploaded to the museum's website, which provide an in-depth look at the minutiae of the Renaissance artworks – originally commissioned in 1513 by Pope Leo X for tapestries in the Sistine Chapel, Vatican Palace, portraying scenes from the lives of Saint Peter and Saint Paul. The Cartoons were then sent to the workshop of merchant-weaver Pieter van Aelst in Brussels to translate the designs into tapestries.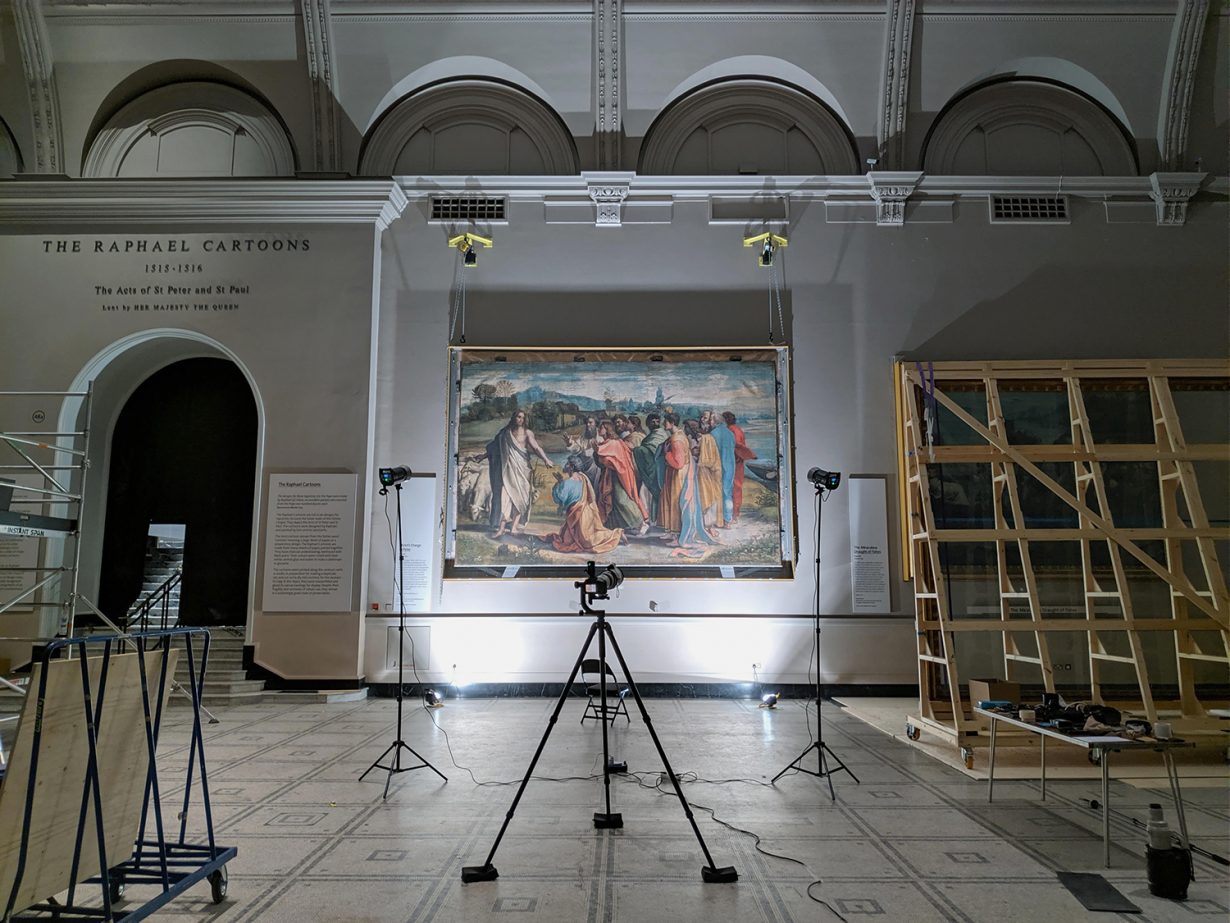 The seven surviving cartoons can now be viewed through inspecting their colour, infrared and 3D layers: unravelling the charcoal underdrawing, paint and paper, and surface texture. They even reveal minuscule pinholes used by the weavers to turn the cartoons into tapestries.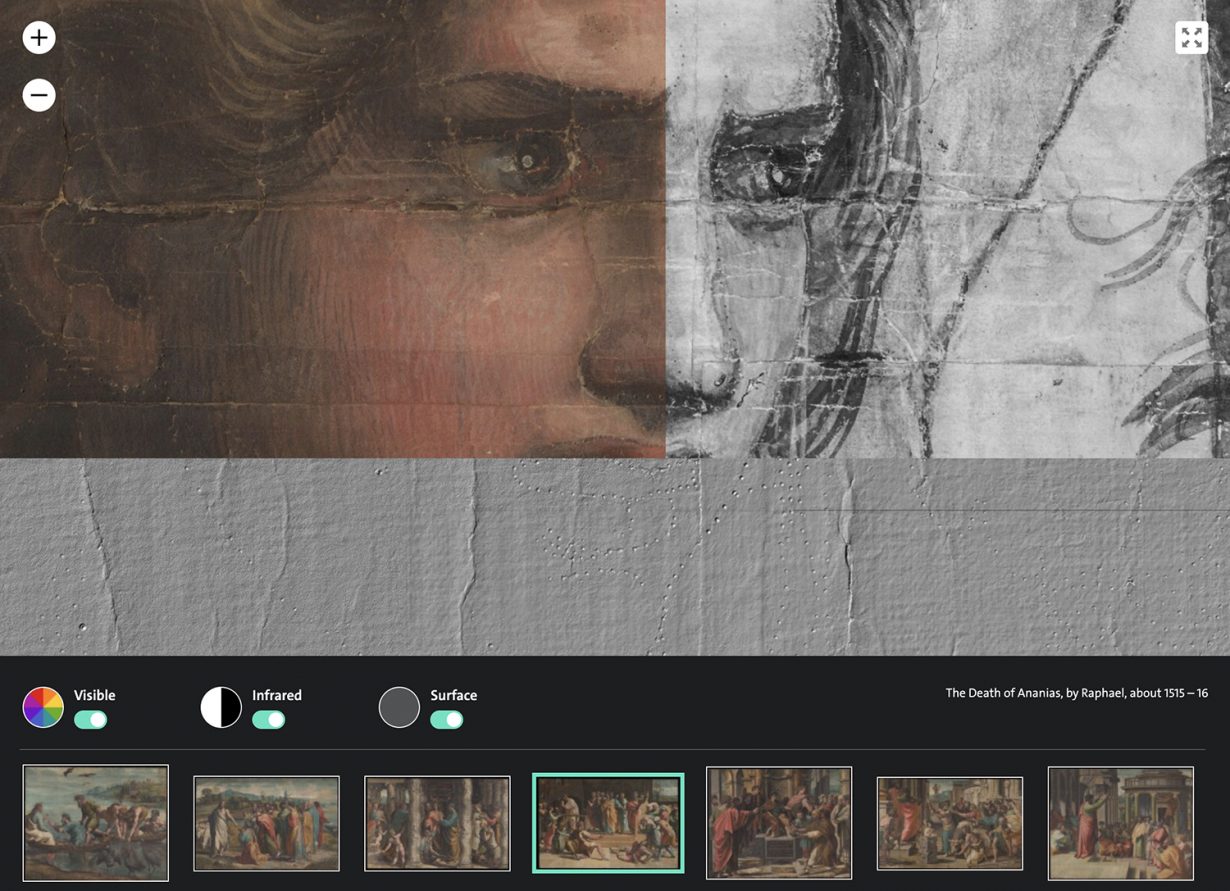 The museum is renovating its Raphael Court – which houses the artworks – working with architects Feilden Clegg Bradley Studios and lighting designers Studio ZNA. The gallery will be reopened to visitors following the end of the current national lockdown.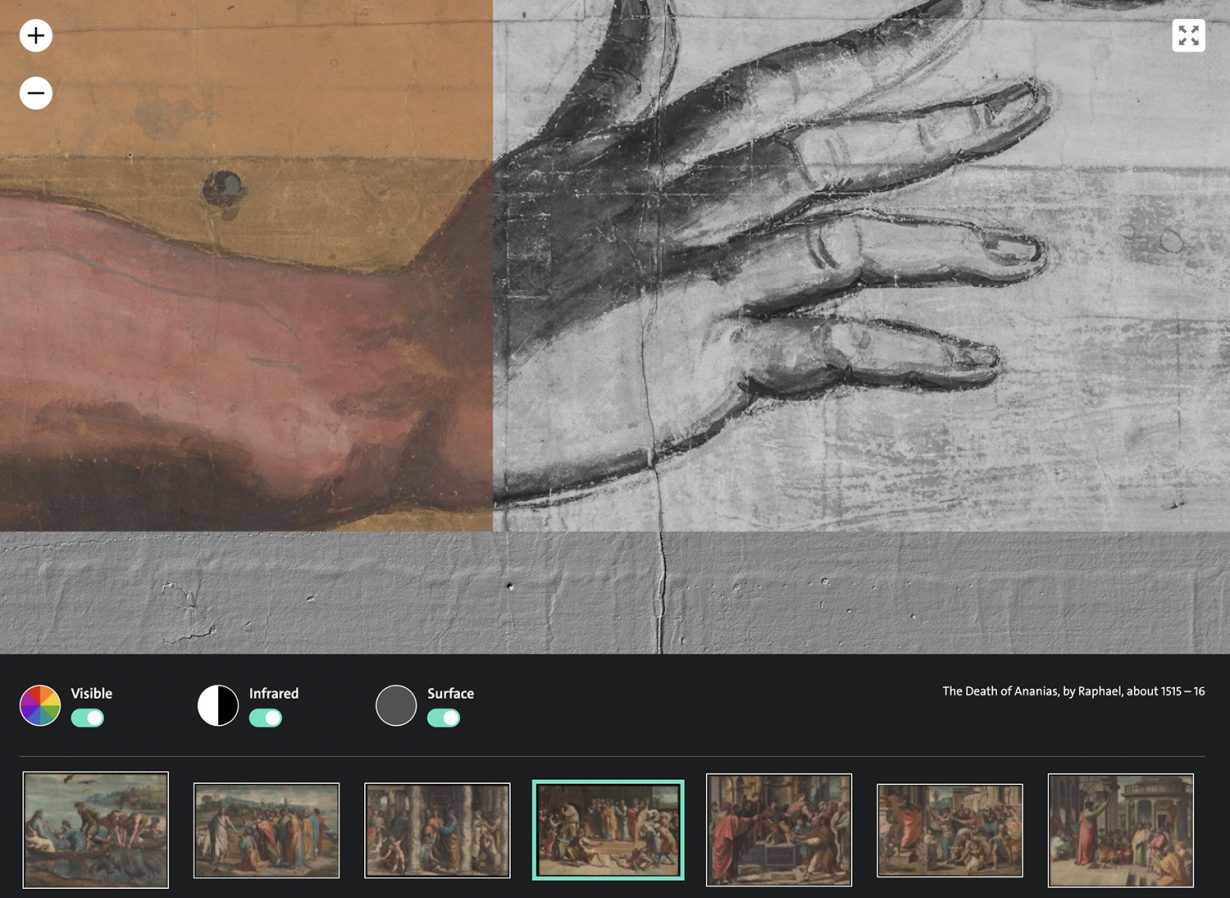 Curator of paintings at the V&A, Ana Debenedetti, said: 'The seven surviving tapestry Cartoons by Raphael comprise a unique Renaissance treasure. At a time when the V&A's doors are closed, we are delighted to share these incredible works of art with people at home to experience and enjoy, and we look forward to people visiting them in person once again – ready to be unveiled in their refreshed home – when the museum is able to reopen.'