An artist who wore a padded body suit depicting a naked female body has been arrested by Israeli police. Zeev Engelmayer, one of Israel's most famous illustrators, attended a demonstration on 5 September against prime minister Benjamin Netanyahu, while wearing the costume of Shoshke, an outrageous alter ego. Officers on the scene however believed Engelmayer had dressed up as the prime minister's wife, Sara Netanyahu, and that his actions constituted 'sexual harassment'.
Shoshke first appeared in Engelmayer's work in the 2016 book Journey to Vulgaria. The artist was then asked to produce a show at the Beit Ha'ir Museum in Tel Aviv in which the character appeared in sculpture, paintings and performance. At the opening, Shoshke appeared from a giant clam shell accompanied by an orchestra and fireworks. Since then Engelmayer has attended numerous demonstrations for gay and women's rights in the costume, as well as protests against Israel's treatment of Palestine.
Sara Netanyahu and Shoshke are both blonde, though the similarities end there.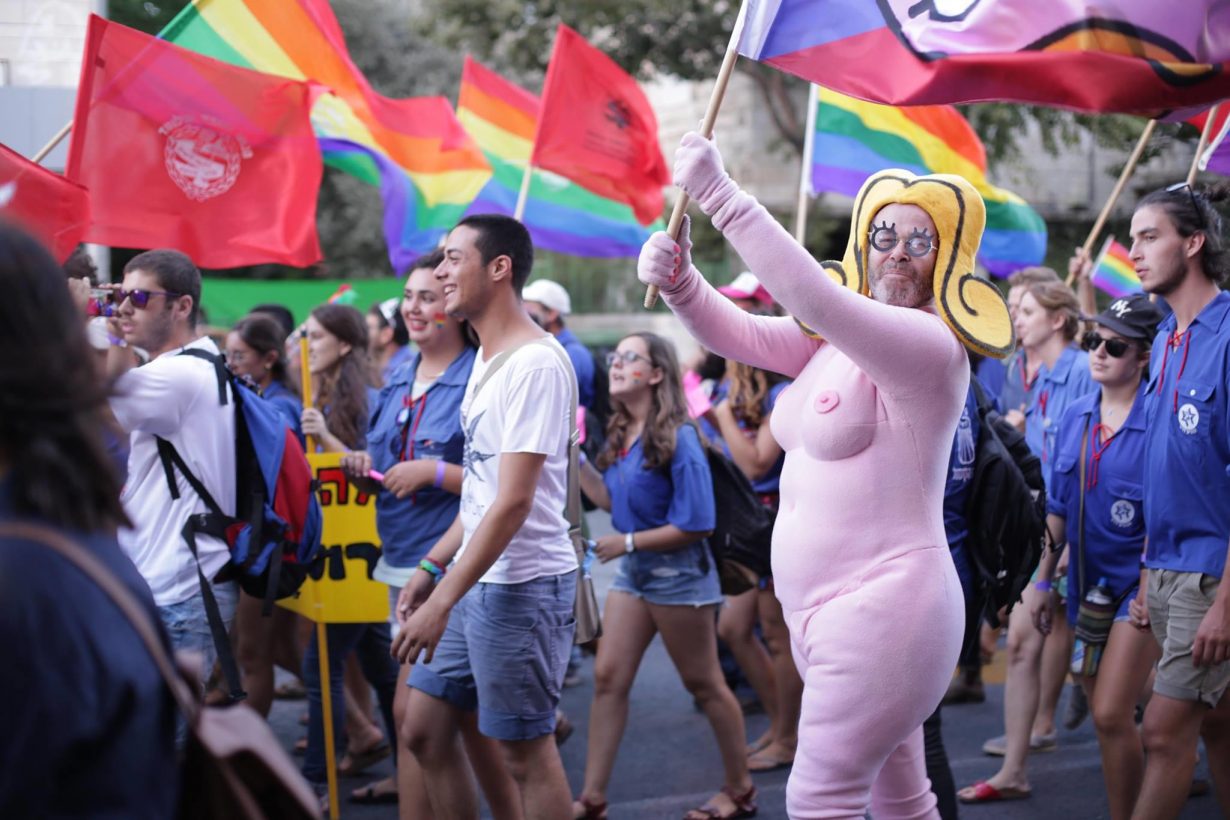 Engelmayer has filed a complaint, saying his arrest was 'humiliating', claiming he was strip and cavity-searched as well as fingerprinted. The authorities say he was only ordered to remove the nude costume however and that the artist took off his underwear as a provocation. Engelmayer strongly denies the claim.
In an interview early this year with website Vagabundler, Engelmayer explained that the character gave him confidence. 'Whenever I say that I am an artist, the police is really understanding and they even take pictures with me. So it always works and also in Israel by the way. Many times I got away because I was Shoshke. I did acts that as Zeev I would never pass. Activist acts. And because I was Shoshke the police let me go.'
A police statement seen by Haaretz says an arrest was made of 'a man who came to the protest site dressed as a naked woman in a manner that could constitute sexual harassment of the public.'
There is no Israeli law of 'sexual harassment of the public'.