He was put on trial for publishing Allen Ginsberg's 'Howl'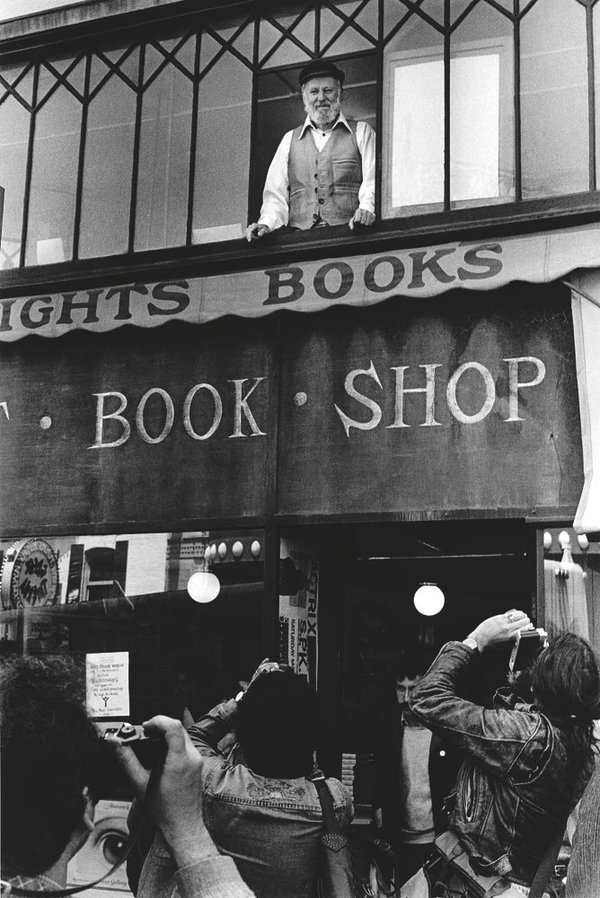 The poet, artist and activist Lawrence Ferlinghetti has passed away in San Francisco at the age of 101. He is well known for his 1958 poetry collection A Coney Island of the Mind, and his San Francisco bookshop City Lights (the US's first all-paperback shop) – which opened in 1953 – becoming a West Coast intellectual gathering place. City Lights paid homage to its founder: 'instrumental in democratising American literature', and 'his courage in defence of the right to freedom of expression'. Ferlinghetti was also a playwright, novelist and painter.
Ferlinghetti's operation also saw the launch of the publisher City Lights Books – with the mission of provoking 'international dissident ferment' – which in 1956 produced the first edition of Allen Ginsberg's Howl. Its passages referencing drugs and both gay and straight sex led to Ferlinghetti's arrest in 1957 on charges of printing indecent material. He successfully fought the charges in a landmark obscenity trial, setting an important precedent for freedom of speech and censorship.
'I knew the world had been waiting for this poem, for this apocalyptic message to be articulated,' Ferlinghetti said in 2006. 'It was in the air, waiting to be captured in speech. The repressive, conformist, racist, homophobic world of the 1950s cried out for it.'
Born in 1919 in Yonkers, New York, Ferlinghetti later served as an officer at Normandy on D-Day and at Nagasaki after the atomic bomb – an experience which left him with a lifelong philosophy of pacifism, turning him into an anti-war activist. He later acquired a master's degree at Columbia – writing a thesis on John Ruskin and J.M.W. Turner – and a doctorate at the Sorbonne.