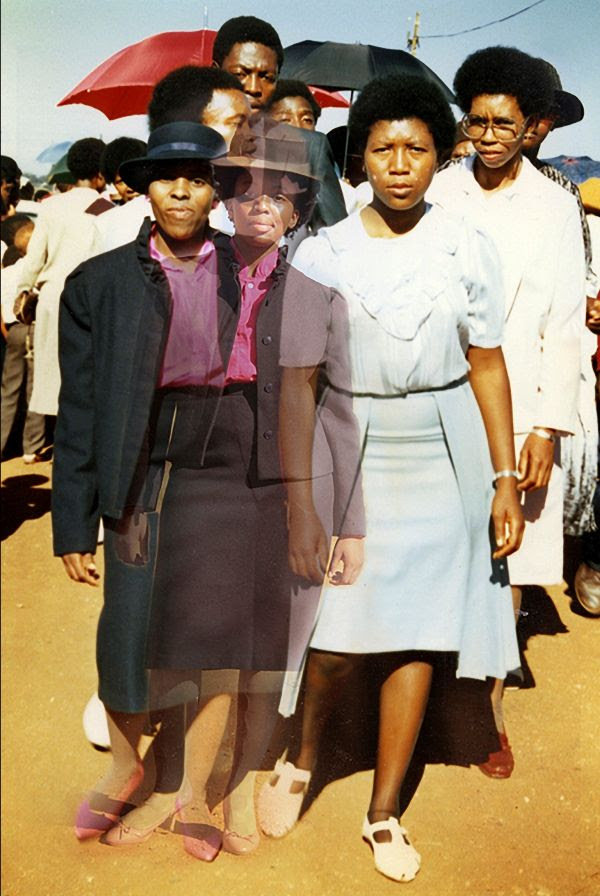 The Johannesburg-based artist is the 16th winner of the international photography prize
Lebohang Kganye has been announced as the winner of the 2022 Foam Paul Huf Award, presented every year to emerging photographers. She will receive a €20,000 cash prize as well as a solo show at at Foam Fotografiemuseum in Amsterdam.
Kganye was selected among a list of 100 nominees and the jury praised her work for 'its clarity of vision, complexity and ambition'. Working across photography, film, installation and sculpture, Kganye 'draws on both family and collective archives to shed light on the fabricated nature of history and memory.'
In the 2013 debut series Her Story, the artist started exploring her family history by superimposing her spectral silhouette on photographs of her recently-deceased mother; her more recent works increasingly draw on theatre, such as in the 3D black-and-white collages photographed in Tell Tale (2018), that stage cutouts of photographed figures and landscapes to build new narratives.
Born in 1990, Kganye lives and works in Johannesburg where she is currently pursuing a Masters in Fine Arts at Witwatersrand University. She was previously the recipient of the Grand Prix Images Vevey 2021/22, Paulo Cunha e Silva Art Prize, 2020, Camera Austria Award, 2019 and the finalist of the Rolex Mentor & Protégé Arts Initiative, 2019.
Founded in 2007, the award was named in tribute to Dutch photographer Paul Huf (1924–2002) who was instrumental in the founding of Amsterdam's Foam Fotografiemuseum in 2001. This year's jury was chaired by Alona Pardo (Chair, Curator at Barbican Art Gallery, London), and composed of Oscar Muñoz (visual artist and founder of Lugar a Dudas, Colombia), Oluremi Onabanjo (associate curator at MoMA, New York), Anna-Kaisa Rastenberger (chief curator at Finnish Museum of Photography and Artistic Director and cofounder of the Festival of Political Photography, Finland) and Demet Yıldız Dinçer (photography department manager at Istanbul Modern, Turkey).