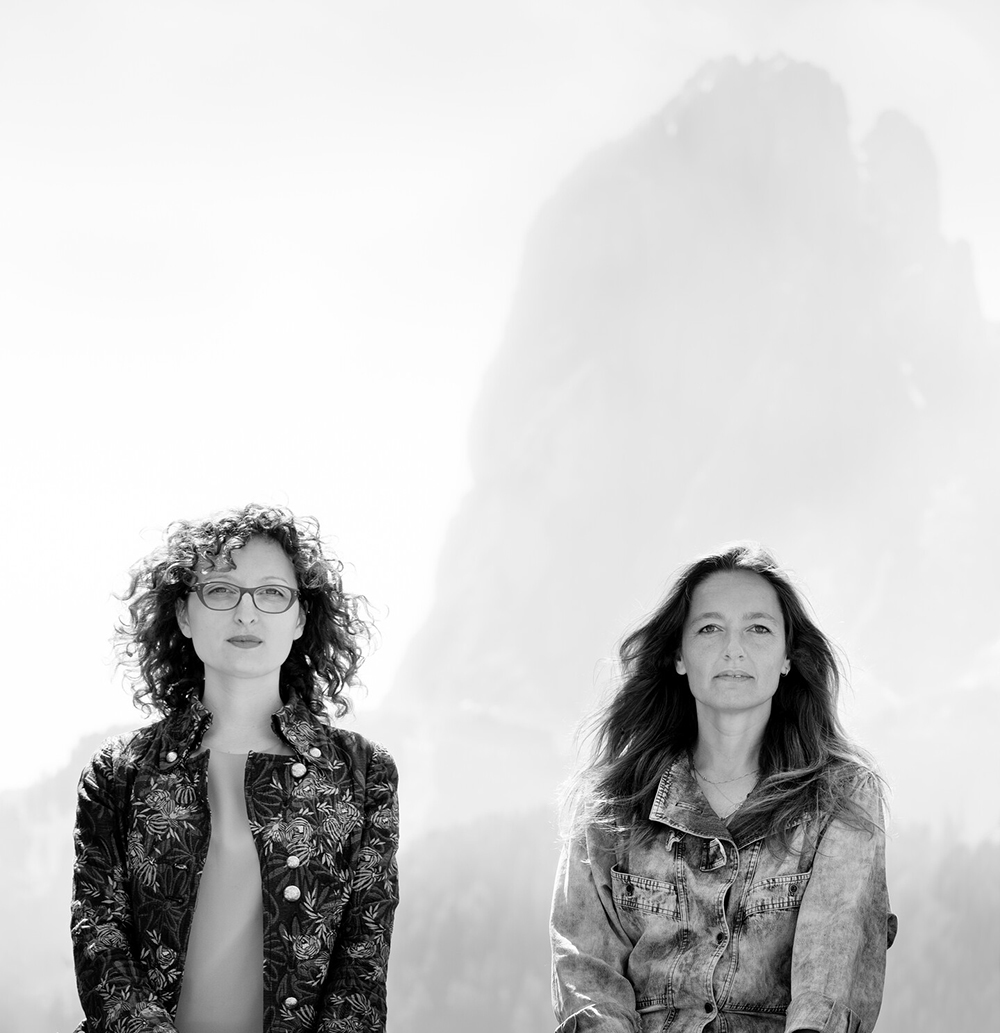 Lucia Pietroiusti and Filipa Ramos have been announced as the curators of the 8th Biennale Gherdëina, slated to take place from May to September 2022. Based in Ortisei, a town in the middle of the Val Gardena valley in the Italian Dolomites mountains, the biennale commissions artists to produce work to be displayed across the town and its natural surroundings.
Pietroiusti and Ramos's edition will be titled Persons, Persone, Personen to reflect the three languages of the South Tyrol region (the local Ladin language, Italian and German) and will attempt to dialogue with the multiple lifeforms present in the valley. The curators said this will develop in an exploration of 'forms of personhood in wildlife and landscapes, legal and other, asking how artistic expressions can contribute to this recognition of Earth's rights', as well as by attending to 'the ancient and future memories of pathways of people, animals, plants and matter across systems of migration, seasonal displacement and transhumance, in the region and resonating landscapes'.
Pietroiusti is the curator of General Ecology at the Serpentine Galleries in London and the curator of Sun & Sea (Marina) by Rugile Barzdziukaite, Vaiva Grainyte and Lina Lapelyte, the Lithuanian Pavilion that received the Golden Lion at the 2019 Venice Biennale (currently touring internationally). A cocurator of the 13th Shanghai Biennale (2021), she will curate a section of the Helsinki Festival, dedicated to artificial and more-than-human intelligences, with artist and writer James Bridle.
Filipa Ramos is a Lisbon-born writer and curator based in London. She is the cofounder and cocurator of Vdrome, a programme of screenings of artists' films and a regular lecturer at Central Saint Martins, London, and at the Arts Institute of the Hochschule für Gestaltung und Kunst, Basel. She was the editor-in-chief of art agenda, associate editor of Manifesta Journal, and collaborated on projects for Documenta 13 (2012) and 14 (2017). Ramos curated the group exhibition Animalesque which travelled from Bildmuseet Umeå to BALTIC, Gateshead (2019–20) and previously collaborated with Pietroiusti on the symposia series 'The Shape of a Circle in the Mind of a Fish' for the Serpentine Galleries.