Plus: in other artworld movements and awards – Sandra Mujinga is the winner of the Preis der Nationalgalerie; Ingrid Swenson steps down from London's PEER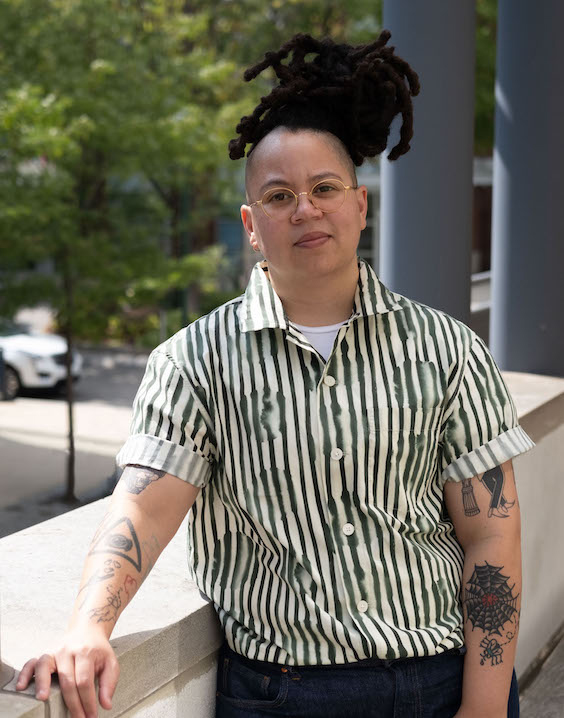 Meg Onli, currently associate curator at the Institute of Contemporry Art Philadelphia, will take up the role of curator and director at the Underground Museum in Los Angeles. Onli will head up the institution alongside Cristina Pacheco, currently the museum's COO and interim director. The arts institution, founded in 2012 by Noah and Karon Davis, aims to take exhibitions – often with a focus on Black artists – to diverse and underrepresented audiences and communities.
The sculptor Sandra Mujinga is the winner of the Preis der Nationalgalerie – Germany's leading prize for young artists. The artist will also receive a solo exhibition at one of the Nationalgalerie's institutions and an accompanying publication next year. 'On the one hand, the works display a great sensibility for craft and materiality. Yet, with them, Mujinga is also able to reconcile contradictory experiences: ostensibly familiar forms disappear before we are able to grasp them; her spectral figures appear ominous, but also seem to offer their protection; although static, they exhibit an inherent dynamism; and they are both finished, but also seemingly in a state of becoming,' the jury said in a statement. 'Her negotiation of these contradictions opens up a space for imagination on the part of the viewer.'
Over in the UK, Ingrid Swenson will be stepping down from her role as director of PEER. Swenson has been with the East London arts organisation for 23 years, working with artists such as Mike Nelson, Danh Vo, Emma Hart, and recently, Jadé Fadojutimi, Samson Kambalu and Lubna Chowdhary. While at PEER, Swenson also instituted an internship programme for people from underrepresented backgrounds. 'Ingrid Swenson has made PEER far more influential than its small size would normally allow by giving support to artists at a critical moment in their career, whether it be when they are emerging, or when their work has been overlooked for a number of years,' chair of Arts Council England, Nicholas Serota, said in a statement.