Wave of actions in which protesters glue themselves to iconic artworks continues apace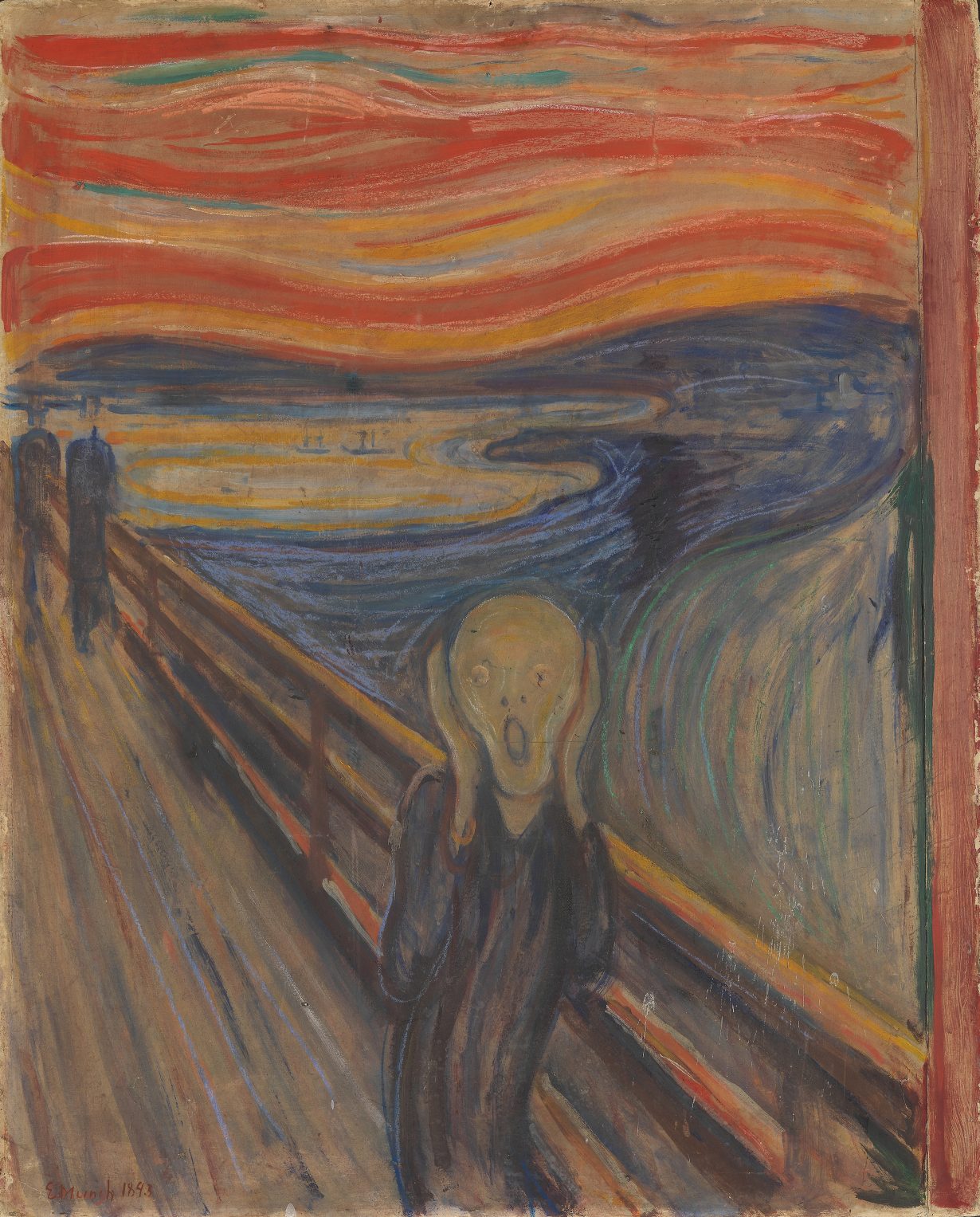 Activists from the group Stop Oil Explorations set their sights on Edvard Munch's The Scream (1893) at Oslo's National Museum last Friday. As with other recent climate protests in museums, the activists were attempting to glue themselves to the artwork before they were apprehended by the Norwegian police.
Footage of the incident shows a protester shouting: 'I scream when lawmakers ignore science.' The police said: 'They did not succeed, but there are traces of glue on the glass case. No reports of damage to the painting.' The room was temporarily sealed; it later reopened on Friday afternoon.
It's merely the latest in a long line of eco-themed protests at art museums around the world in recent months, in which protesters have variously hurled tomato soup and mashed potato, and glued their hands to iconic works by artists such as Van Gogh, Monet and Warhol.
It's not the first time that the painting's security has been compromised. It was stolen from the museum in 1994 – thieves left a note reading, 'Thanks for the poor security'. It was only returned when British police inspector Charley Hill tracked the artwork down while posing as a representative of the Getty Museum.
Munch once said of the inspiration for the painting: 'I was walking along the road with two friends – the sun was setting – suddenly the sky turned blood red – I paused, feeling exhausted, and leaned on the fence – there was blood and tongues of fire above the blue-black fjord and the city – my friends walked on, and I stood there trembling with anxiety – and I sensed an infinite scream passing through nature.'
'Whether depicted in a dream-like setting or on an ordinary street, his painted lifecycles hum with deterioration and sunken dreams,' Chloë Ashby wrote of Munch for artreview.com this year. 'Like a writer who puts into words thoughts and feelings that we're familiar with but fail to articulate, Munch visualises both the big and small moments that make a life.'
Earlier last week, more than 90 museum heads condemned the actions of climate protesters with regards to vulnerable artworks. Signatories to an open letter issued by the International Council of Museums, directors such as the Louvre's Laurence des Cars, the British Museum's Hartwig Fischer and the Met's Max Hollein, claimed that the protests 'severely underestimate the fragility of these irreplaceable objects […] as museum directors entrusted with the care of these works, we have been deeply shaken by their risky endangerment.'