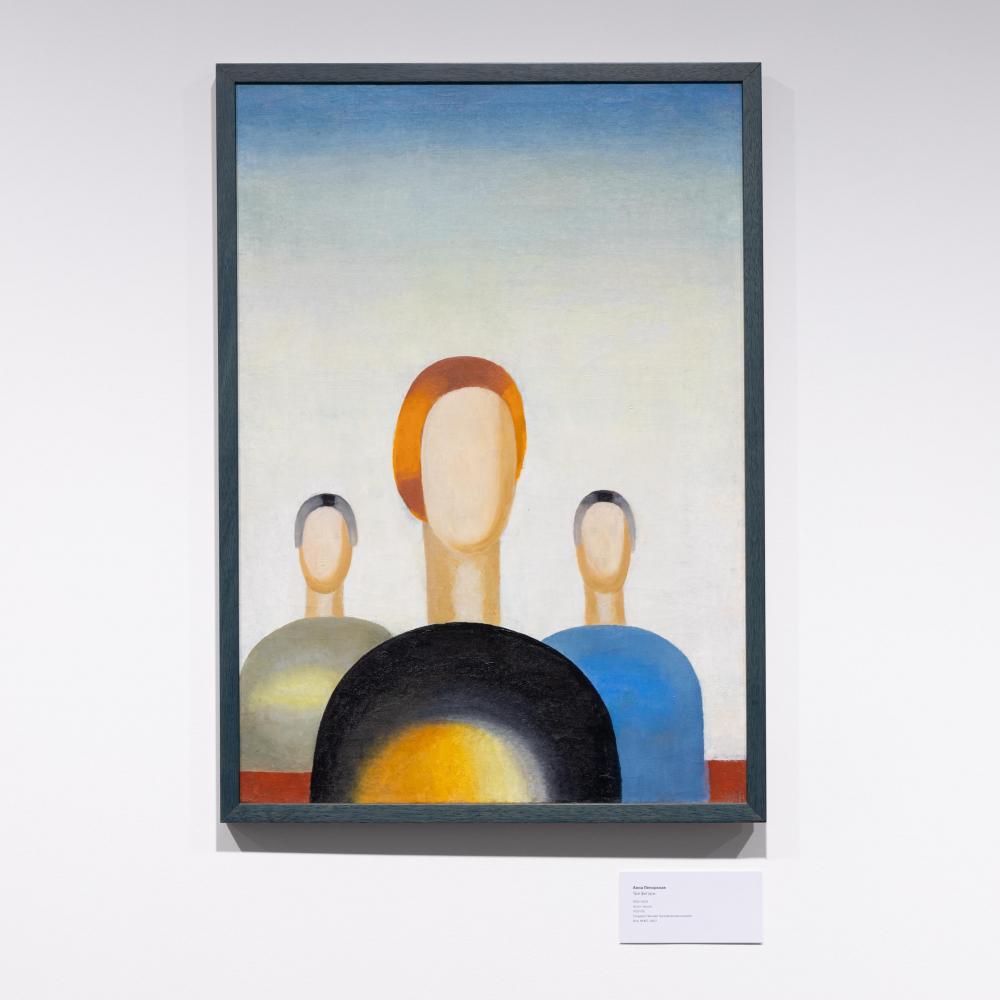 A Russian museum security guard has been convicted of vandalism after he drew two sets of eyes on a painting by Anna Leporskaya. The work, Three Figures (1932–34) which shows three blank faces, was on loan from Moscow's State Tretyakov Gallery to the Yeltsin Centre in Yekaterinburg.
Lawyers for Aleksandr Vasiliev pleaded with the Moscow museum to drop charges, noting their widower client was a veteran of the Afghan and Chechen wars – at the latter of which he had sustained head injuries – and was still recovering from the murder of his son eight years ago.
It was Vasiliev's first day on the job in December 2021 when he used a ballpoint pen to make his additions to the work. The RUB 250,000 (£2,470) repair bill was covered by the insurance company of his employers, a private security firm.
The Tretyakov considered a formal reconciliation process, but ultimately pressed ahead with its case.
On Monday (29 August) the court determined Vasiliev must serve 180 hours of 'compulsory labour' and undergo 'psychiatric evaluation'. His lawyer had previously mocked the attention the case drew, asking one local media source: 'So what now? Execute him? Hold a public flogging?'