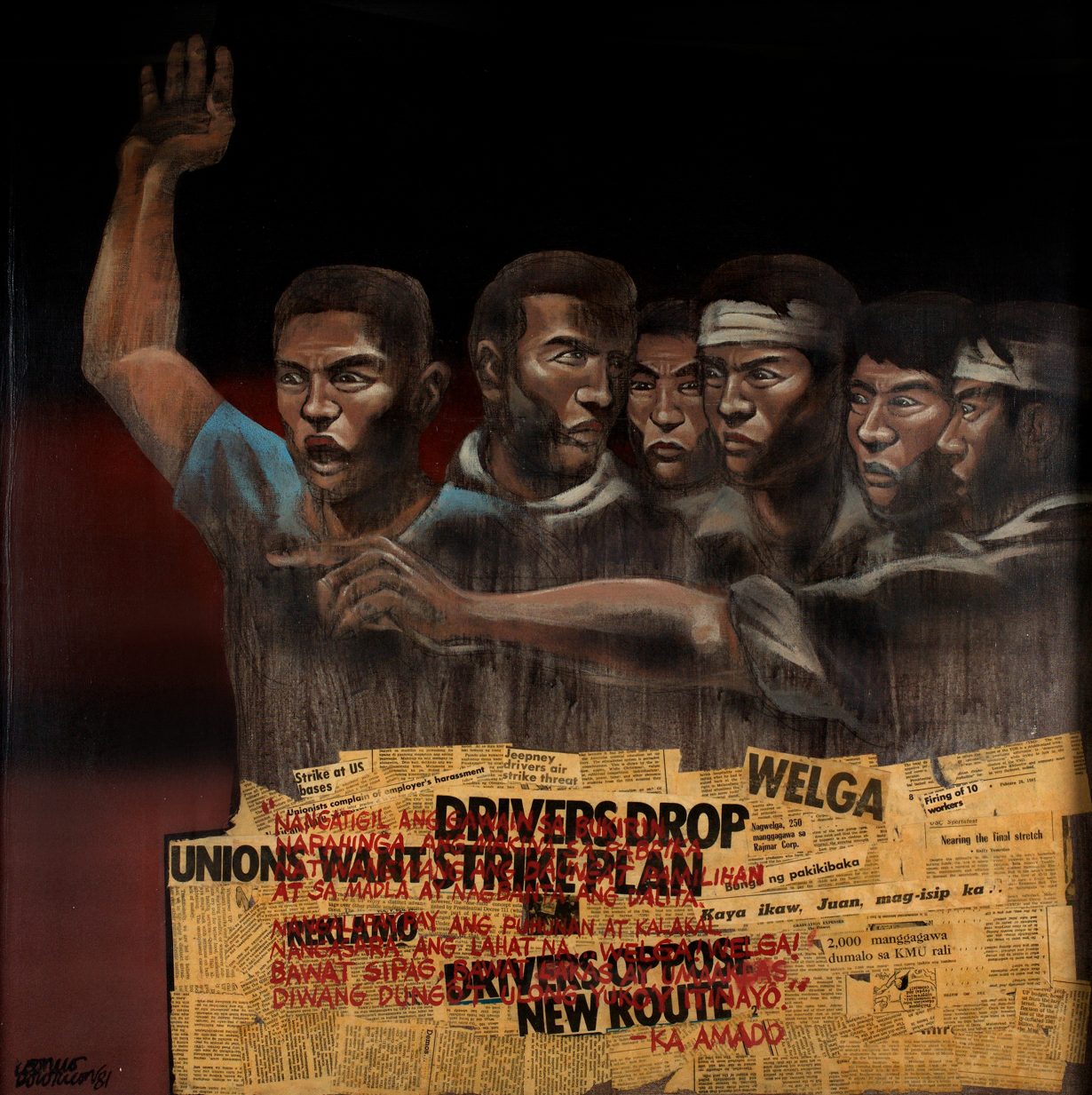 Neil Doloricon, the Fillipino artist and cartoonist has died. Born during Ferdinand Marcos's military dictatorship, Doloricon's work was social realist in style and brimmed with political indignation and biting anger.
A 2010 oil on canvas Kalbaryo ng Anak Pawis, shows factory workers toiling, their features rendered near identical, framing their labour as dehumanising. US Bases Gahasa sa Soberanya (2013) depicts soldiers, tanks and a war ship, all guns pointed at a brown-skinned naked woman who is being groped by the hands of an unseen white attacker.
A more recent linocut print, Pila (2020), took aim at the hypocrisy of the measures put in place to tackle COVID-19 in the Philippines. A tightly-packed crowd of people are shown in facemasks, but in the background they are being watched over by soldiers with cocked rifles. It was made as the country's current president, the populist Rodrigo Duterte, used the cover of the pandemic to introduce further social restrictions, including the closure of a critical television station.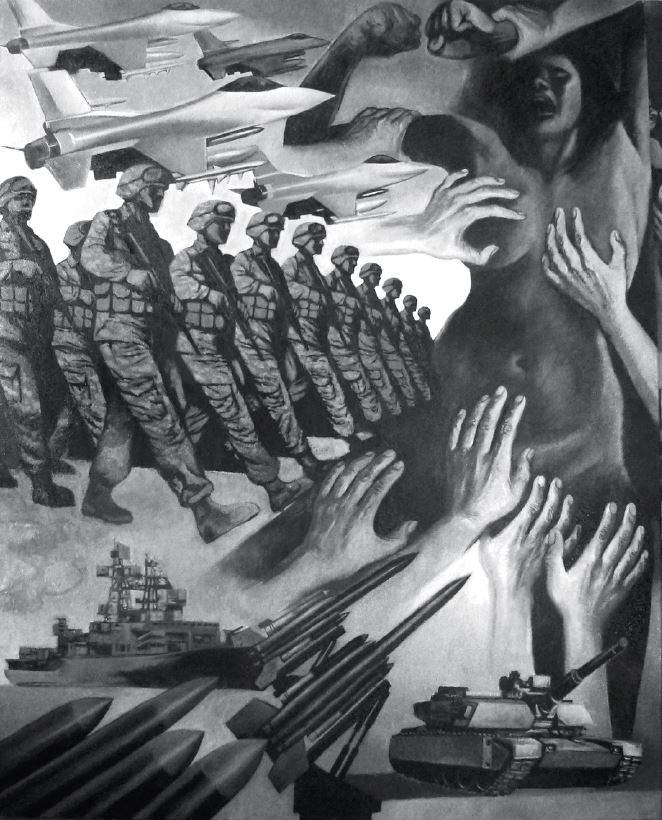 For ArtReview Asia, the critic Marv Recinto wrote of Doloricon's work: 'Such aesthetic consistency demonstrates his desire to uphold the original intentions of the social realists: to reflect the present conditions of the country and unify the populace. And yet, where Welga exudes rebellious fervour, Pila appears Kafkaesque – an incredulous reaction to the Philippines' current reality.'
Welga (1981) proved to be one the artist's most enduring images: with collaged newspaper obscuring part of the oil on canvas composition, six male jeepney drivers are shown hands raised, protesting the dictatorship. Having been the founding member of of the Kaisahan group in 1975, a social realist art collective, whose work Doloricon saw as a progression of his labour and anti-regime activism, the iconic painting was part of the artist's first solo exhibition in 1981. Titled Mga Biktima ng Lipunan (Victims of Society) it concerned the hardships faced by the Filipino rural and urban poor.
His cartoons appeared in various publications, including The Manila Times and Malaya. One recent contribution to the latter showed President Duterte holding up a wall from which various leaks spring, labelled variously 'poverty', 'unemployment', 'COVID-19'. Duterte is seen saying: 'I think, anti-terrorism law will do the trick'.
A professor and former dean of the College of Fine Arts, UP Diliman, his work was shown at the Philippine Art Center in New York, Cento Cultura de la Raza in California, Cultural Exposition in Madrid, and the UP Vargas Museum among other venues. He was awarded the Gawad para sa Sining Biswal by the Cultural Center of the Philippines in 1990.