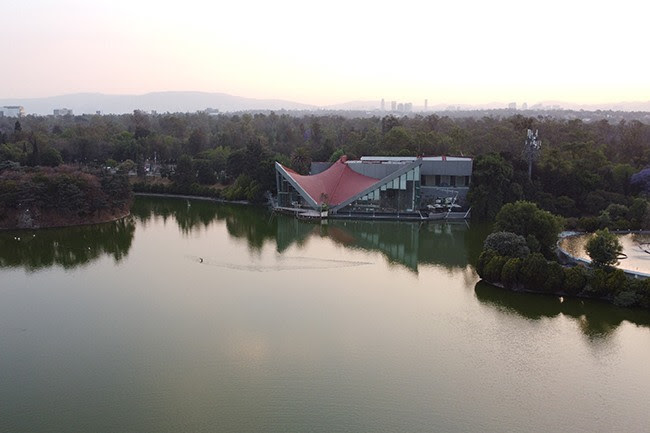 Jérôme Sans, who founded the Palais de Tokyo, will be the creative director of Lago/Algo, a new cultural centre in Mexico City's Chapultepec Park.
Announcing his appointment, the gallery OMR, which is spearheading the initiative, described the venue, a modernist pavilion designed in 1964, as a 'vibrant laboratory for new social and cultural models enlightened by the most radical contemporary practices'. The pavilion has long served as a restaurant and Lago/Algo will operate a hybrid model mixing commercial and non-commercial projects without public funds.
Sans has experience in both the state and private sector. He co-founded Palais de Tokyo in 2002 with Nicolas Bourriaud, with whom he co-directed the Paris institution for its first six years. Sans moved to head the Ullens Center for Contemporary Art (UCCA) in Beijing from 2008 to 2012. He has curated numerous international exhibitions including the Taipei Biennial (2000) and the Lyon Biennial (2005). Most recently, the curator organised an exhibition of Erwin Wurm at the Museum of Contemporary Art in Belgrade (2022).
This article was corrected 4 July 2022 to make clear that Lago/Algo is not part of Bosque de Chapultepec Naturaleza y Cultura, a wider masterplan for the city park.