'I see film as a medium that strives for complexity, while photography strives for simplicity'
Best known for films such as Joint Security Area (2000), The Vengeance Trilogy (Sympathy for Mr Vengeance, 2002, Oldboy, 2003, Lady Vengeance, 2005) and The Handmaiden (2016), Park Chan-wook is one of South Korea's leading filmmakers. In addition, as PARKing CHANce, the director has cocreated a series of moving-image works with his brother, the artist and critic Park Chan-kyong. Among these is Decades Apart (2017), commissioned by the Fondation Cartier, which revisited the set of Joint Security Area as a crumbling ruin (and metaphor for the deterioration of North–South relations during the years since the original feature was released), while Night Fishing (2011) is a fantasy horror short film filmed entirely on the iPhone 4. Additionally Park has taken photographs of everyday scenes and some of his filmsets since his student days. His first solo exhibition as a photographer takes place at Kukje Gallery, Busan, this October.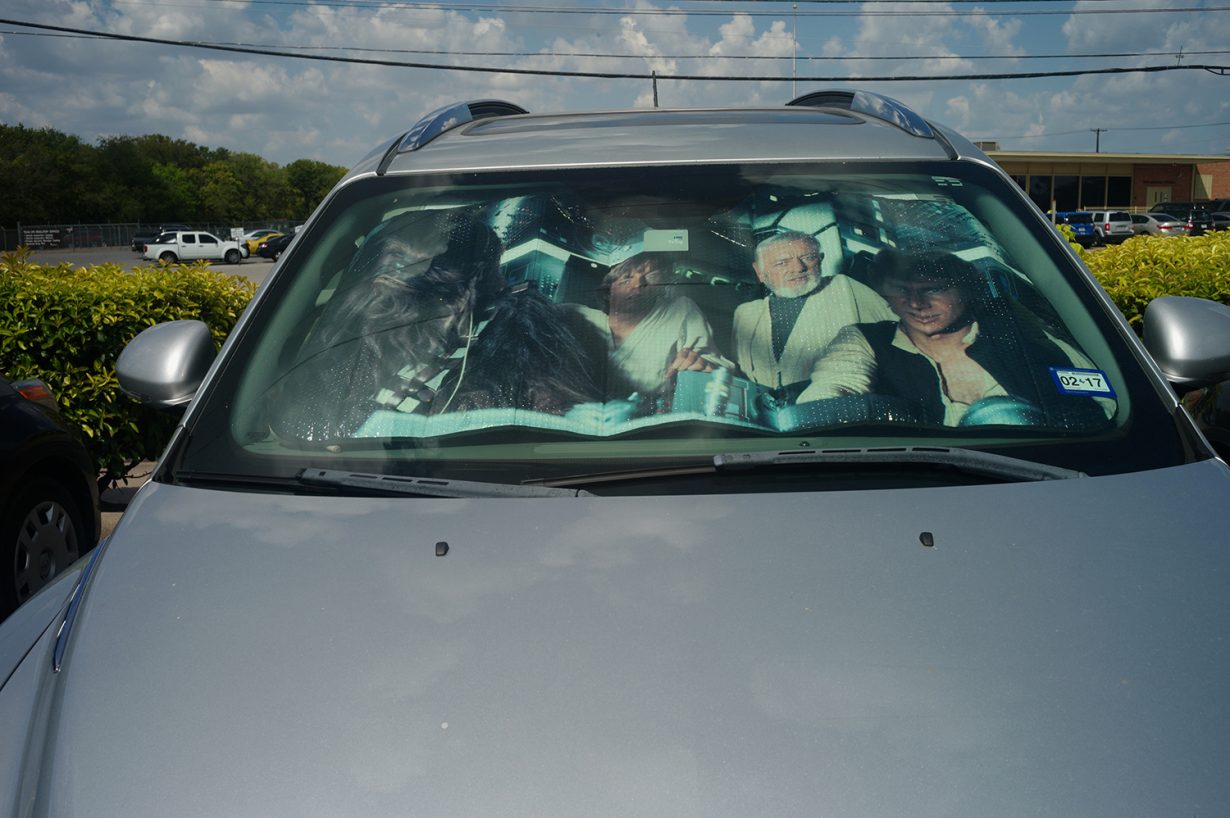 ARTREVIEW ASIA How did your interest in photography begin? Are you interested in the construction/composition of the image or its contents? There seems to be a strong interest in the natural vs constructed or artificial/illusion in some of the works.
PARK CHAN-WOOK To be perfectly frank, photography was the best alternative to art. I've always aspired to become an artist but realised in my teenage years that my younger brother was vastly better endowed with what it takes to become one – so I gave up. While I ended up in college as a philosophy major, I realised I still felt a certain pull towards the arts and joined the school's photography club. When I first joined, the photography club was overwhelmingly photojournalistic, the leftwing sentiment of which befitted the group of young college students in the midst of a military dictatorship in South Korea.
We would roam around taking pictures of rundown neighbourhoods in the city. While I wasn't entirely dissatisfied with the process, I realised that my camera lens was progressively shifting towards landscapes and objects on the street instead of people. Subjects that are as mundane as ever, yet evoke a surrealistic experience just by the fact that they are placed in locations/situations that they don't seem to belong to. In short, while I began photography with an interest in the 'construction' and 'composition' of the image, my pursuit of realism became synonymous with my exploration into the 'contents' of these images, an idea that constitutes the bedrock of my photographic oeuvre.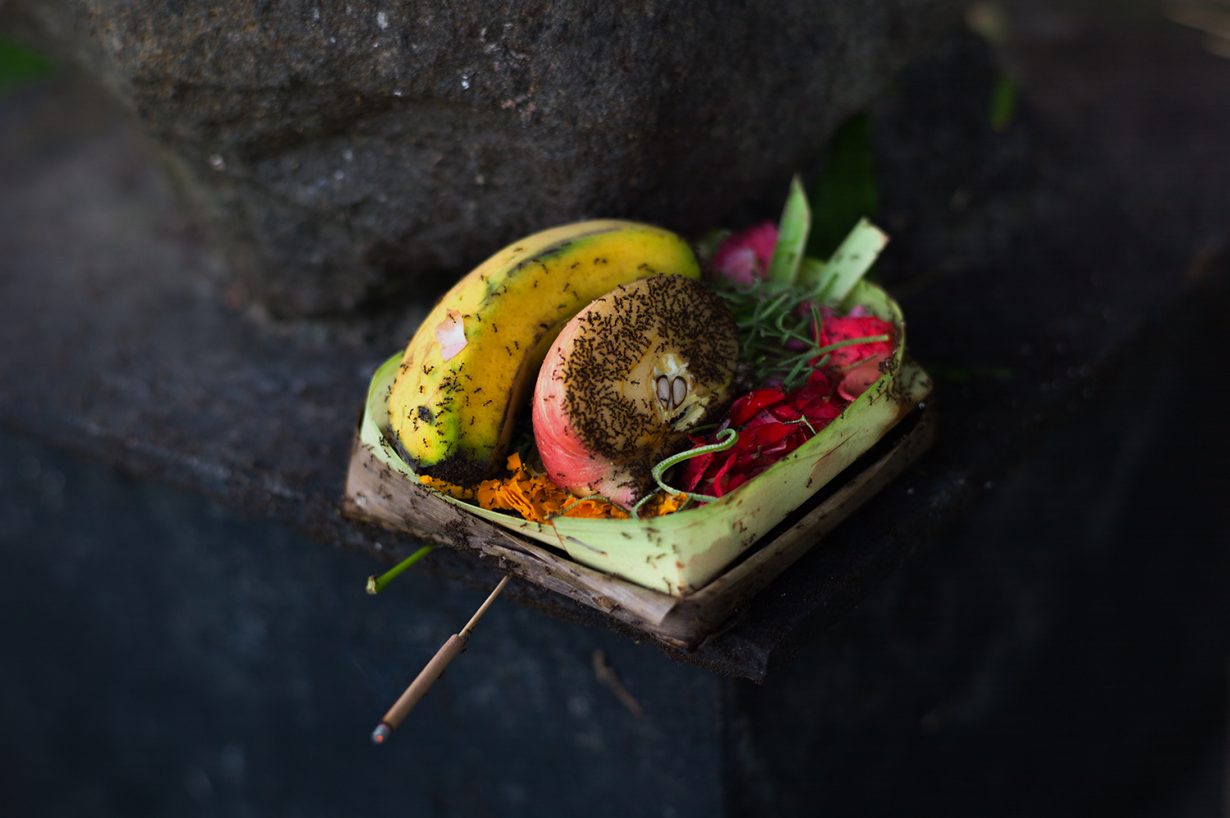 ARA What makes a 'good' photograph?
PC-W I see film as a medium that strives for complexity, while photography strives for simplicity. Of the two mediums, photography can be understood intuitively and comprehended subjectively. However, akin to a great piece of poetry, a great photograph has the power to entice its viewer to take the time and closely examine every minute detail from one corner to the next, despite its seemingly uncomplicated subject matter and composition. It evokes a lasting afterimage in the viewer's mind even after departing the exhibition or closing the last page of a photobook. The complexity of film generates multiple interpretations for a single piece, while the open simplicity of photography paves the way for multiple interpretations.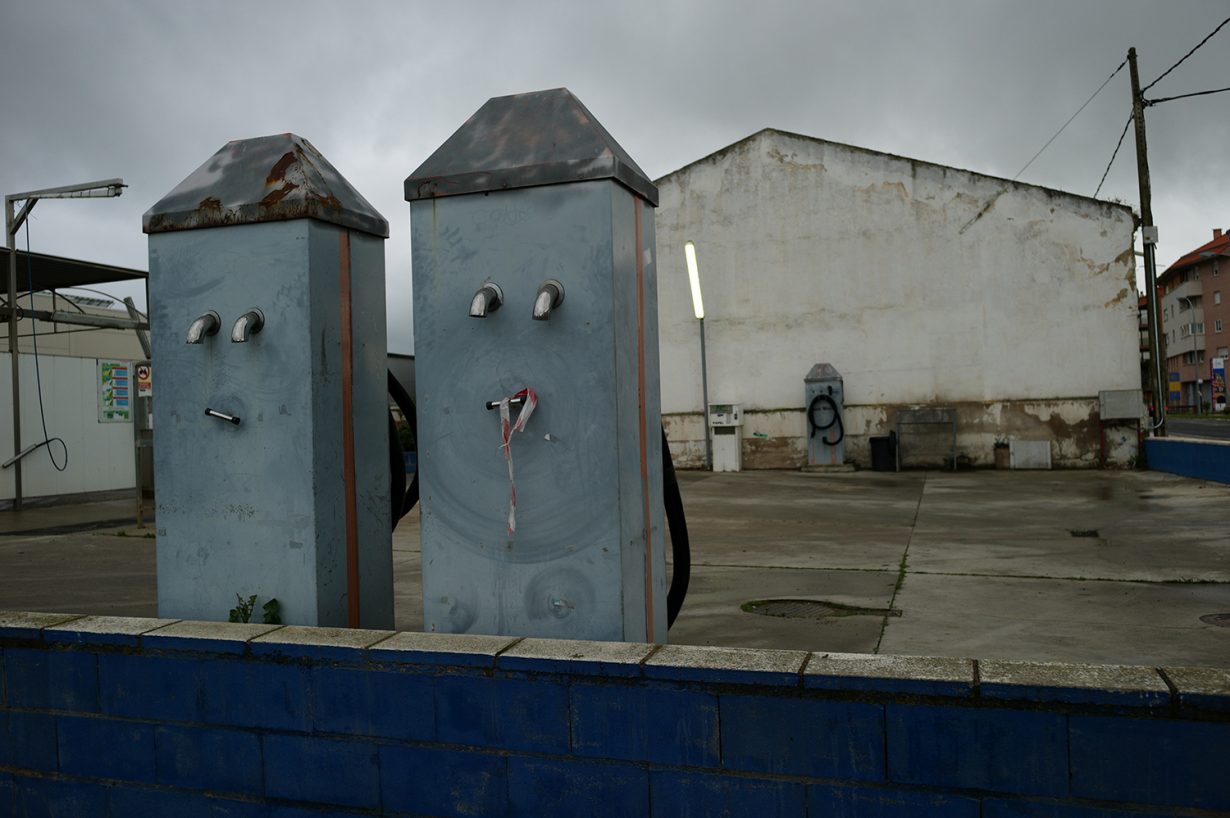 ARA To what extent are your photographs a record of chance encounters? Are they different from the filmmaking process in that respect (more instinctive – without the full processes of research, scripts and storyboards) or is your approach to taking photographs the same as your approach to making films?
PC-W To the fullest extent. And this is what completely sets my photography apart from my filmmaking practice. I'm a thorough and meticulous planner even among fellow film directors when it comes to preproduction – especially when taking this into consideration, the spontaneity of photography offers a catharsis that serves as a kind of antidote to my experiences in filmmaking. My photography is grounded in the unadulterated discoveries within our surroundings and the anticipation before making these discoveries – scenes that have neither been manipulated nor directed. This is quite the opposite to the fate of filmmaking, for which even the most seemingly raw scenes involve intricately artificial designs.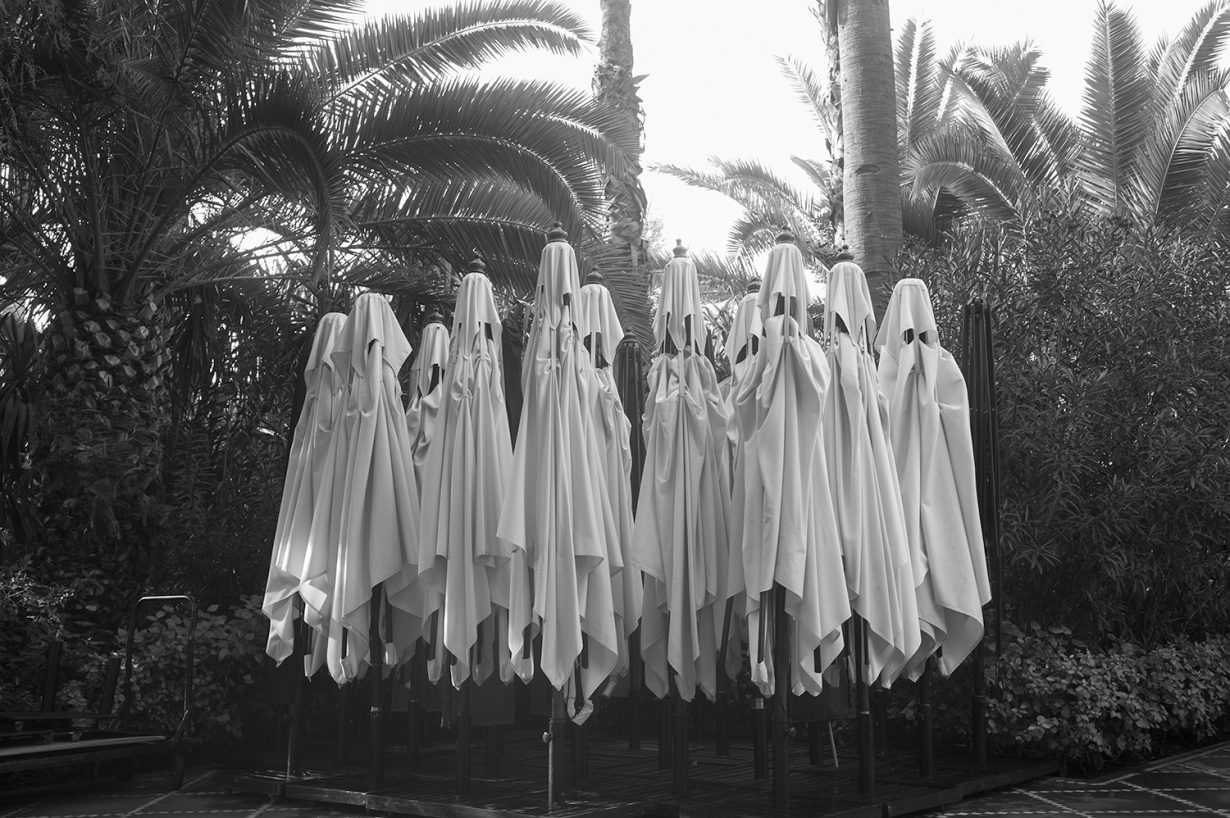 ARA Your photographs are shown at the CGV in Yongsan. Did you always intend that they would be shown in public, or did your interest start as a private passion? I guess there is also a difference between the collective work of your filmmaking or your work with your brother in PARKing CHANce, and your work as a photographer – more personal/solitary?
PC-W The school photography club, of which I was a part since my freshman year of college, had made sure we held group exhibitions that were open to the public. So, in retrospect, photography for me was not a 'private passion' from the start.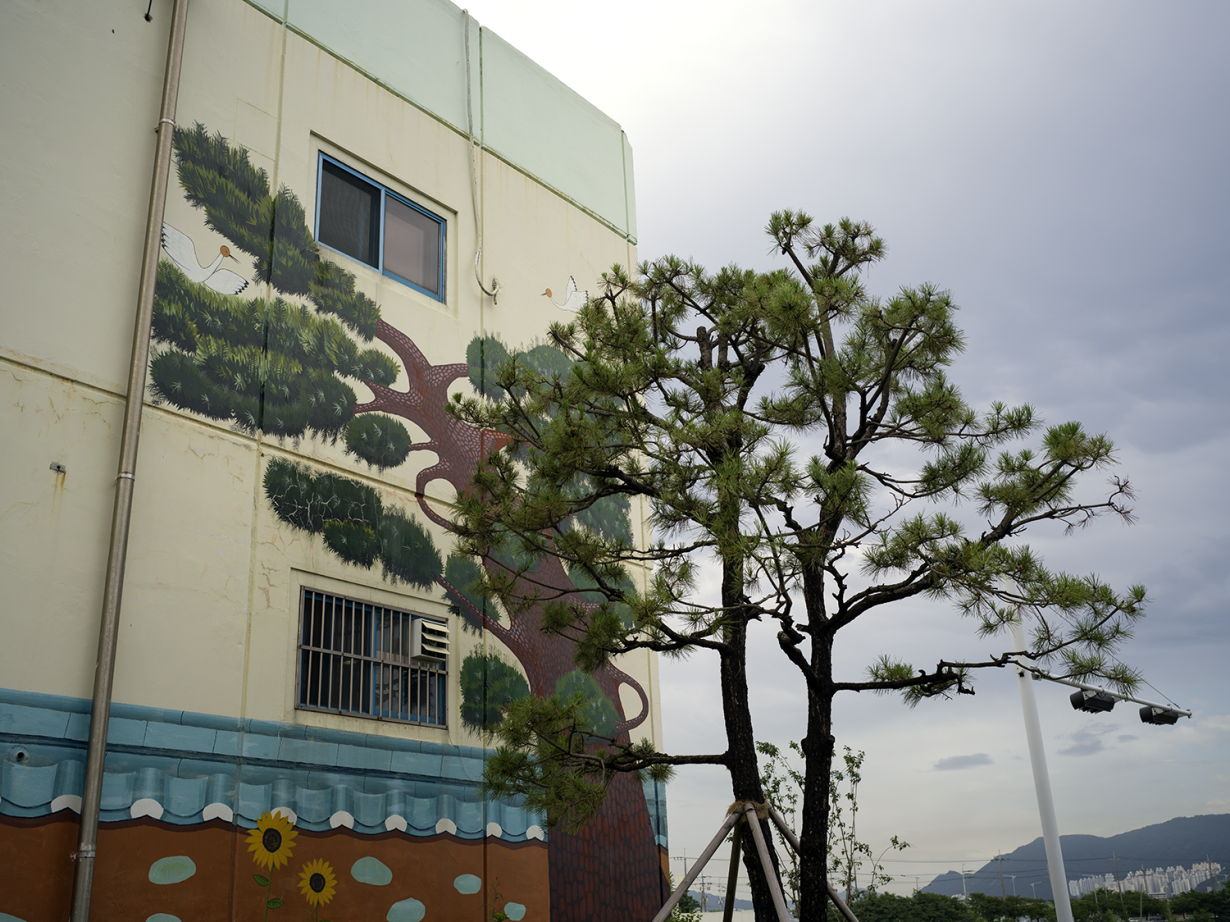 A total of six photographs are shown on rotation every four months next to the entrance of the Park Chan-wook theatre at CGV Yongsan. I guess you can say that it's a solo exhibition that will last for as long as the Park Chan-wook theatre stays. The title of that never-ending solo show is Pantheism.
And photography is of course significant in that it is a wholly individual practice, unlike filmmaking, whether I'm by myself or in collaboration with my brother. It's a given to work with tens and hundreds of crew members whether you're making a blockbuster or a short film. While I agree that there's a certain pleasure of triumph in collective, collaborative achievement, there's also a need to get a modicum of happiness out of a 'personal/solitary' practice like photography.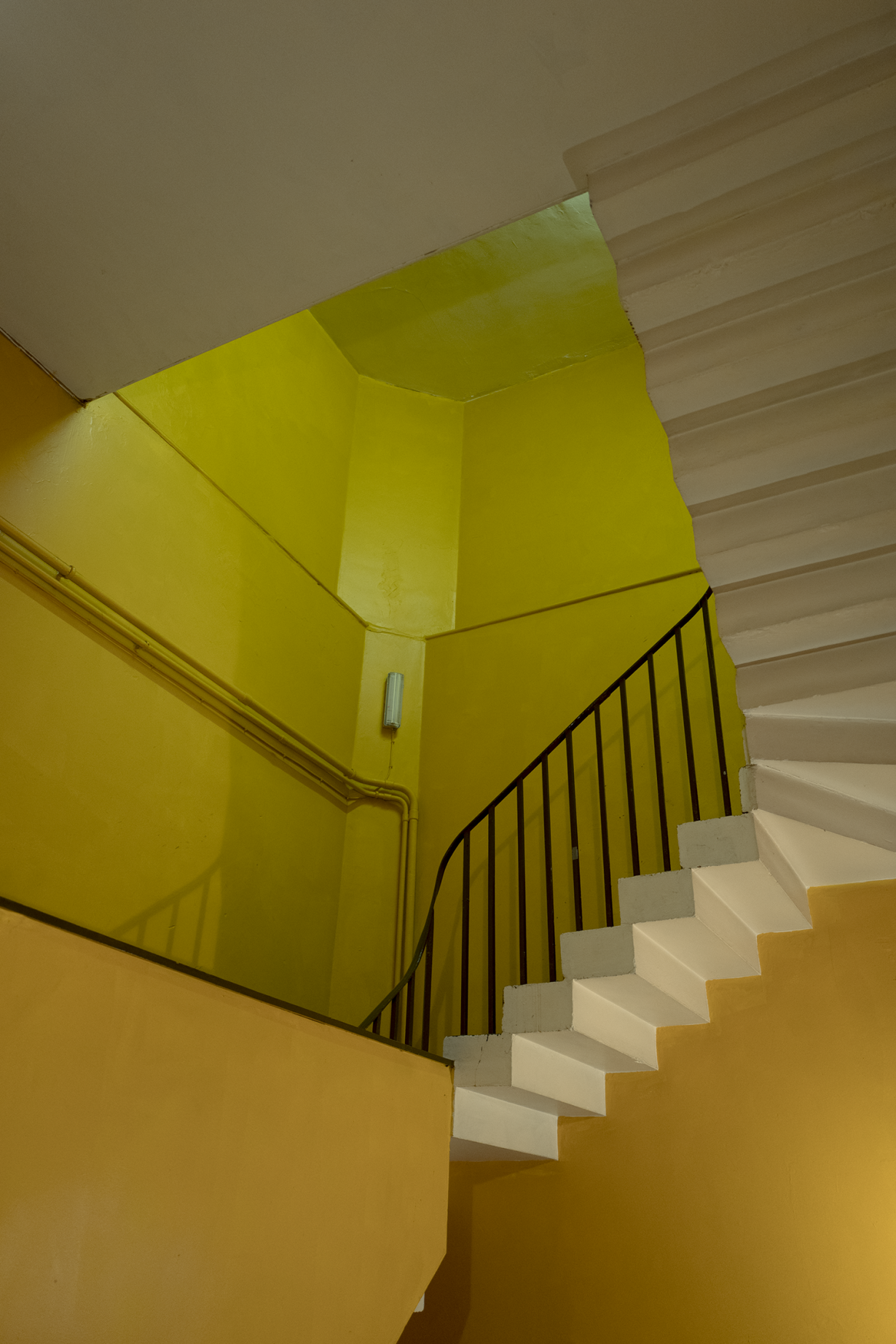 ARA A number of the images seem to capture situations that might be described either as everyday or bizarre, depending on your point of view (the photographs of sun protectors on car windscreens, a mural of a tree next to an actual tree, a collection of closed parasols that look like a series of white capes). Are you interested in revealing what's extraordinary about the ordinary in your photographs? Or perhaps it's the other way around?
PC-W That's an accurate observation. I try to capture the unique beauty or eccentricity, or even the humour, that rests in a mundane subject at a certain instant. That certain instant surfaces under a particular ray of sunlight, or at a position I stand relative to the subject (so perspective), or the relationship between two subjects or between a subject and the location.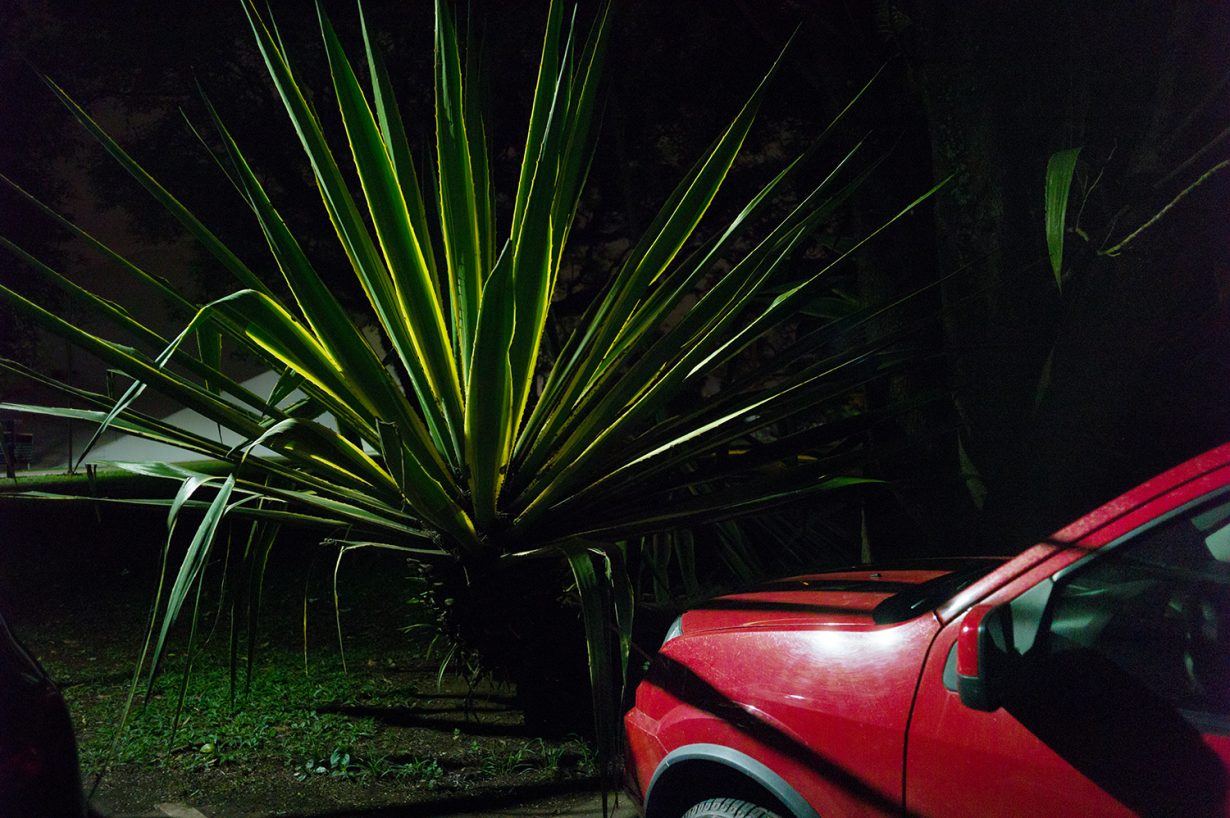 ARA You shoot in both colour and black-and-white – what situations demand one rather than the other?
PC-W Even though I do work with digital cameras, my black-and-white photographs are not created by converting files shot in colour into black and white. This means that the original intention was for the photograph to be rendered in black-and-white, and thereby shot with a Leica Monochrom. It's a predetermined artistic decision. A black-and-white photograph doesn't merely present an utter absence of colour – the importance of gradation substitutes that of colour, which is not a simplification. To work in black-and-white means giving up one form of complexity for another.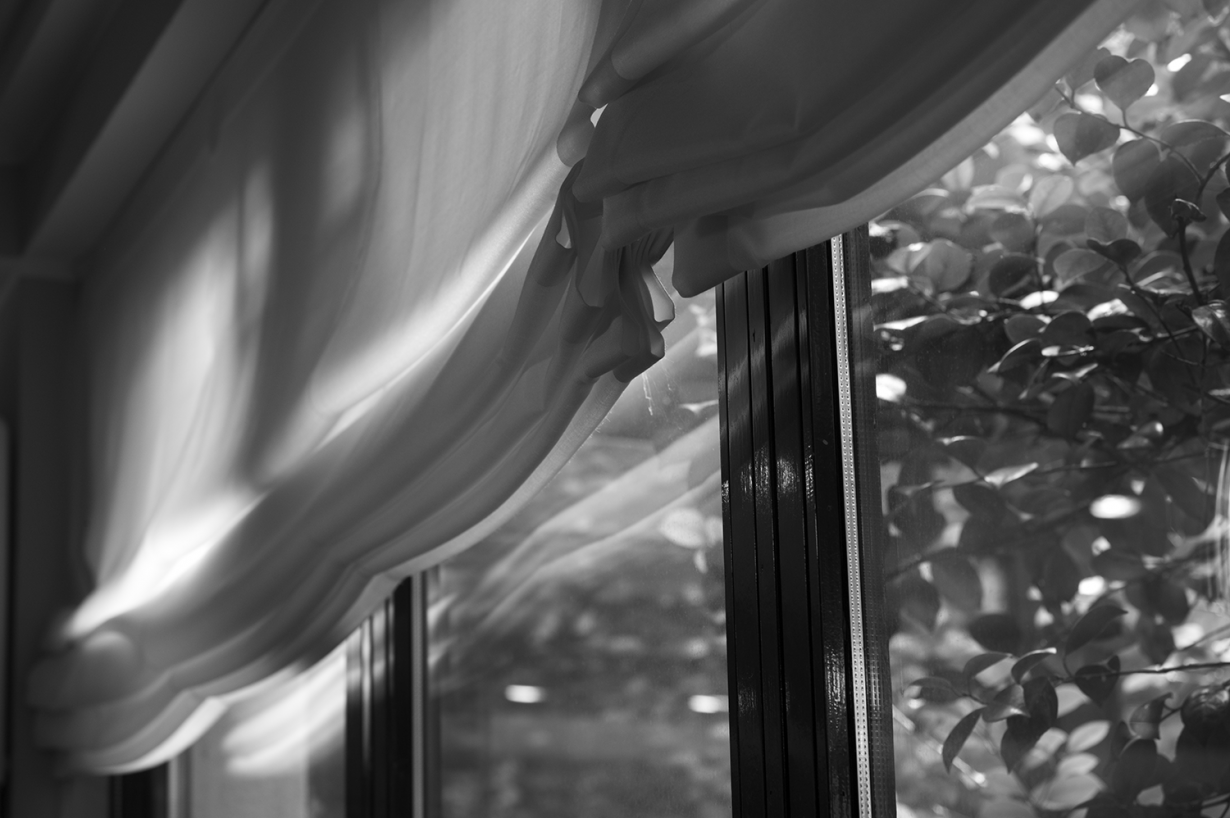 ARA The show in Busan will be your first solo exhibition in a gallery (I'm told). What do you hope audiences will take away from it? And why did you choose, now, to present your work in this forum? On what basis did you select the images that are to be included in the show – according to a particular theme?
PC-W As it is indeed my first solo exhibition, I selected images that are most representative of my photography work. The audience will encounter images that capture moments when objects and spaces all of a sudden are filled with vigour, as if coming to life. I propose that my audiences read their expressions and empathise with the sentiments. As the images speak, I propose that the audiences listen to what they have to say.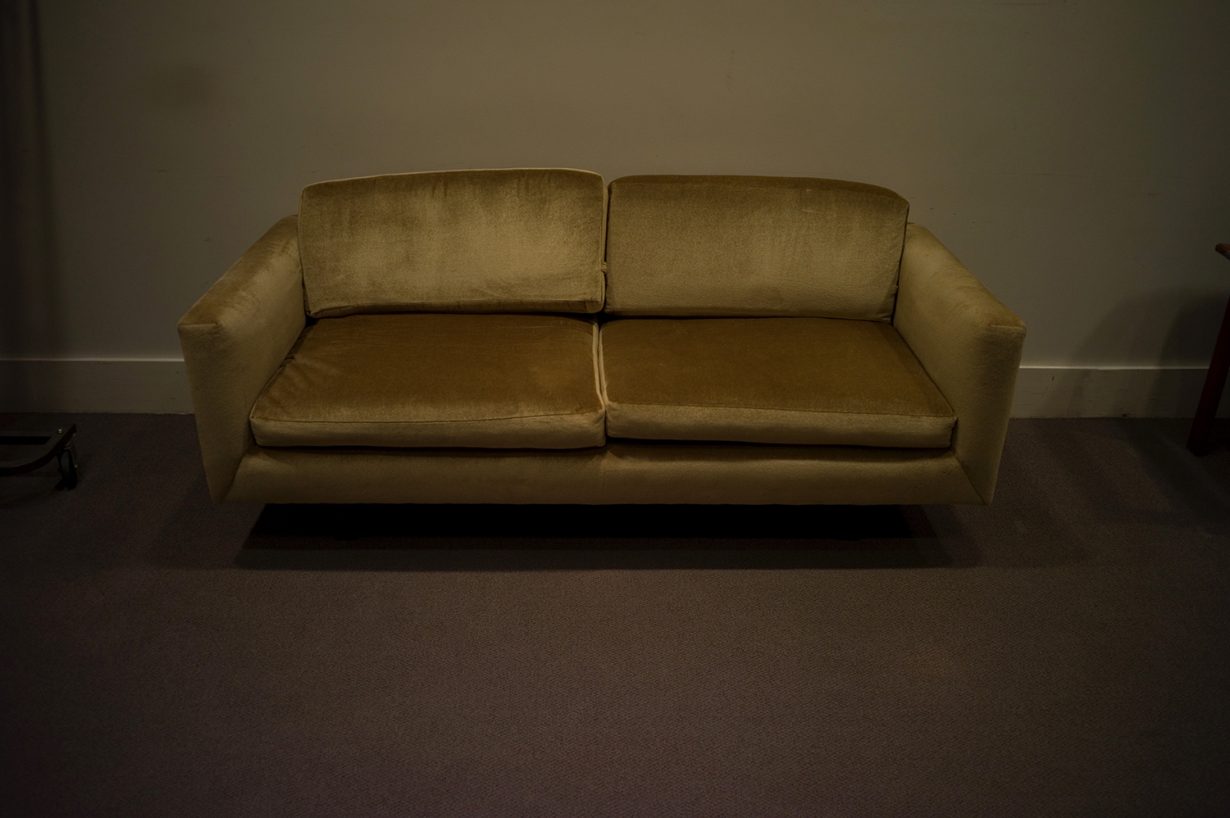 Park Chan-wook's exhibition Your Faces is on show at Kukje Gallery, Busan, from 1 October to 19 December