The slated demolition of the building and removal of the murals have been the subject of controversy for years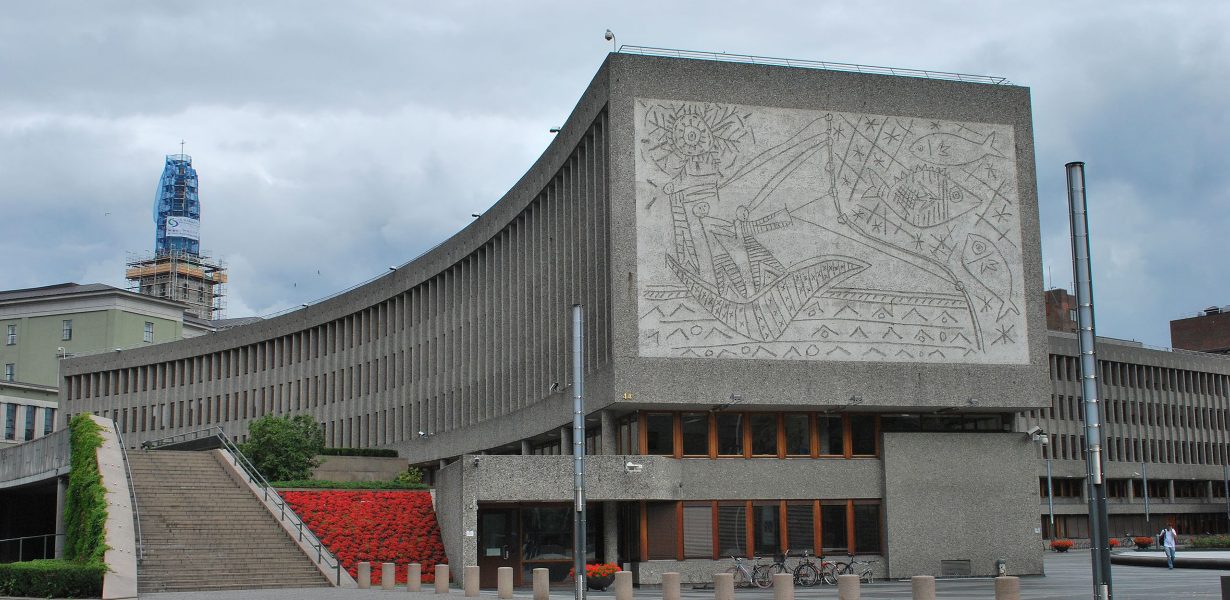 Norwegian authorities have pulled down a set of concrete murals by Pablo Picasso from a government building in Oslo which has been scheduled for demolition.  The brutalist building, named Y-blokka for its shape when seen from above, was designed by Erling Viksjø in 1969.
Picasso worked with Norwegian sculptor Carl Nesjar to turn his designs, The Fishermen and The Seagull into murals which adorned the facade and lobby of the building. Both murals are to be reinstalled once the construction of a new building is completed, thought to be some time in 2025.
The building was once the headquarters of the country's education ministry. It suffered structural damage in the June 2011 terrorist attack by Anders Behring Breivik when a bomb detonated.
The demolition of the building and removal of the murals have been a subject of controversy for years. This year, curators from New York's Museum of Modern Art wrote to the Norwegian prime minister to protest the decision. Martino Stierli and Ann Temkin, the MoMA chief curator of architecture and design, and chief curator of painting and sculpture, wrote: 'The demolition of the building complex would not only constitute a significant loss of Norwegian architectural heritage, but it would also render any attempt to salvage or reposition Picasso's site-specific murals elsewhere unfortunate.'