McKenzie Wark explores raving as a means of temporary freedom and (if-only brief) liberation to those from the queer community
Raving, like writing, is a practice to which Australian writer and theorist McKenzie Wark turns 'to get free, of dysphoria, of sadness, of useless desire'. Yet as she acknowledges late in her brief but intensely evocative account of her recent experiences dancing at (primarily illegal COVID-era) techno raves in Brooklyn, even this need to escape herself remains rooted in a particular set of personal circumstances: she is old, white, crip, queer, trans and a writer, as she bluntly puts it. It is from this vantage point that she surveys the scene, emphasising not just the temporary freedom that all ravers seek – 'the body granulated into sound, light; selves loosening' – but the brief liberation that it offers specifically to those from the queer community.
'I'm interested in people for whom raving is a collaborative practice that makes it possible to endure this life,' she writes. 'There's a lot of metaphors I could throw at this: rave as addiction, ritual, performance, catharsis, sublimity, grace, resistance', each of which she proceeds to chuck at her subject in a firsthand account, told vividly in the present tense, that takes the reader with her directly into the sweaty embrace of the dancefloor. She renders in exacting detail moments both trifling and profound to tragicomic effect. What is a rave like? She deadpans: 'A jackhammer in a sauna.' She introduces us to 'punishers' and 'coworkers', typologies of ravers who won't allow themselves to be 'fucked by the beat' and who ruin the mood for all around them. We are with her in the toilet cubicle as she shares bumps of ketamine with a lover and kisses them passionately, and we are right beside her, shortly afterwards, when she encounters with dismay her own reflection in a harshly lit mirror, wincing at her thinning hair – 'just another ageing, nonpassing transsexual'.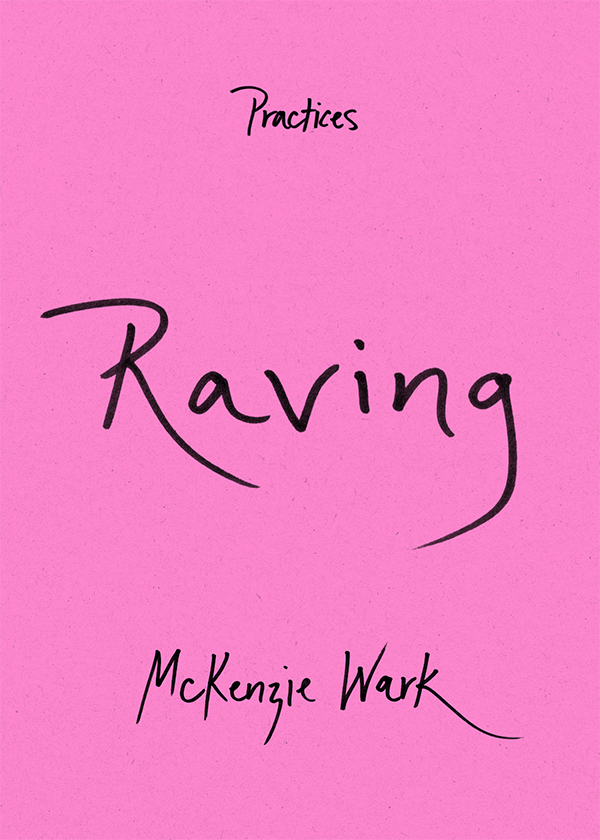 This is a diaristic, and at times painfully honest, document of club spaces that often enforce a no-photo policy. 'The invisibility creates a kind of aura. As if the absence of reproducible images pointed to something with special provenance.' Her attempts to render these encounters visible and record them, like a crayon rubbing of leaves or a gravestone, punctures this aura and produces a strange tension between secrecy and revelation that ultimately remains unresolved. 'As much as I love a good concept, theory's the (not-quite) opposite of rave as practice,' she admits. Yet, ever the writer and New School professor, Wark can't help but let the theory in – even against her own better judgement. 'Sometimes when I'm raving, the theory sequencer kicks off on its own.' Raving is peppered with footnotes that lead to disparate citations – ranging from philosopher Theodor Adorno to artist Juliana Huxtable, from the Situationists to Facebook commentary – that never quite meld and instead feel more like an academic's scattered Post-it notes relating to their earliest explorations into a new subject. More engaging are her reflections on what she terms 'style extraction', whereby trends started at raves are extracted by brands and property developers as intellectual property to be monetised, and the role rave culture plays in gentrification. 'Whatever actual jobs, if any, ravers have,' she says ruefully, 'we're also at work producing styles for life inside the machine.'
Conversations at the bar and casual sex alike are measured in beats, rhythmic interludes as intrinsic to the rave as dancing. 'This is the need,' Wark writes, 'that for a few beats, or thousands, I'm not. Not here. Not anywhere.' But, as she learns, her self-erasure is refuted by her compulsion to write. Wark grapples throughout with the ethics of her dual role as participant and observer, an inner conflict that ultimately undermines the book's very purpose. Like the flash of an illicit camera in the rave, she freezes in time nights that are best left eternal.
Raving by McKenzie Wark. Duke University Press, $15.95 (softcover)