New funding stream for young British artists
Artangel has announced a new funding initiative for early-career UK-based artists, providing £5000 grants to 19 artists. The arts organisation has partnered with the Freedlands Foundation to deliver the scheme. The first artists receiving the money are Abbas Zahedi, Abi Palmer, Andrew Pierre Hart, Beatrice Dillon, Belinda Zhawi, Carl Gent, Cécile B Evans, Dominique White, Fabienne Hess, Himali Singh Soin, Jamie Crewe, Jay Bernard, Jos Bitelli, Libita Sibungu, Lucinda Chua, Maeve Brennan, Oona Doherty, Paul Maheke and Rosalie Schweiker.
New head for Phillips Asia division
Jonathan Crockett has been promoted to chairman of Phillips's Asian operations. Crocket joined the auction house in May 2016 and, as deputy chairman, helped found its regional headquarters in Hong Kong. In 2019, Phillips' total auction sales in Asia amounted to HK $955 million, an increase of 77% since 2016. The Hong Kong office will launch the company's first online only auction on 20 May, in a sale that will feature watches and jewelry as well as 20th century and contemporary art.
Amadou Sanogo to open art centre
The artist Amadou Sanogo is to open a new arts space in the Malian capital city of Bamako that will offer a platform to younger artists. The institution will be housed in two properties in the city's Koulouba district redeveloped by local architecture practice Edificare. Sanogo is one of Mali's best known painters and has been mentoring young artists at his studio since 2014.
London's V&A launches open call for homemade signs created during lockdown
The museum is seeking signs, homemade notes and other artworks created in response to the current social distancing restrictions and support of the UK's NHS. The objects will enter the institution's permanent collection. The V&A's design curator Brendan Cormier said: 'The sum effect of these signs are that communities are organising and expressing themselves through the means they have available; by doing so it forms a powerful reflection of the crisis itself'
EXPO CHICAGO announces new dates
The US art fair has announced that it will move from its traditional September slot to 8–11 April 2021 as a result of the effects of the COVID-19 pandemic. In a statement issued with the announcement EXPO director Tony Karman said that the postponement would 'enable our exhibitors and partners in Chicago to focus on reopening their galleries, launching their upcoming exhibitions, and begin the process of rebuilding'. As well as introducing non-binding deposits for exhibitors, in line with other fairs scheduled to take place over the next 12 months, EXPO has pledged to make contributions to both the Art Dealers Association of America (ADAA) and the New Art Dealers Association (NADA) from the proceeds of the exposition.

Lithuanian biennial names curator
Josée Drouin-Brisebois will curate the 13th Kaunas Biennial, which will take place on 5 November 2021 – 30 January 2022. Drouin-Brisebois is the senior curator of contemporary art at the National Gallery of Canada and has long worked on Canada's participation in the Venice Biennale, working with Steven Shearer on his pavilion in 2011 and Shary Boyle in 2013, serving as project director for Geoffrey Farmer's 2017 participation, and acting as lead curator of Isuma's exhibition at the 2019 biennale. The edition of the Lithuanian biennial coincides with Kanaus being named European Capital of Culture in 2022.
Not Cancelled
A group of galleries from south-eastern Europe are staging a week-long arts online festival featuring exhibitions, talks and guided tours. Not Cancelled East x South goes live 12 May following similar regional initiatives by galleries in Chicago, the Netherlands and Dubai held under the same title. Artists represented by Ani Molnar, Kisterem, Trapez (Budapest); Plan B, Sabot (Cluj); Ivan, Suprainfinit (Bucharest); Eugster (Belgrade); LambdaLambdaLambda (Prishtina); Sariev (Plovdiv); The Breeder (Athens); Öktem Aykut (Istanbul); E.A Shared Space, LC Queisser, Nectar, Patara, Window (Tbilisi) will take part.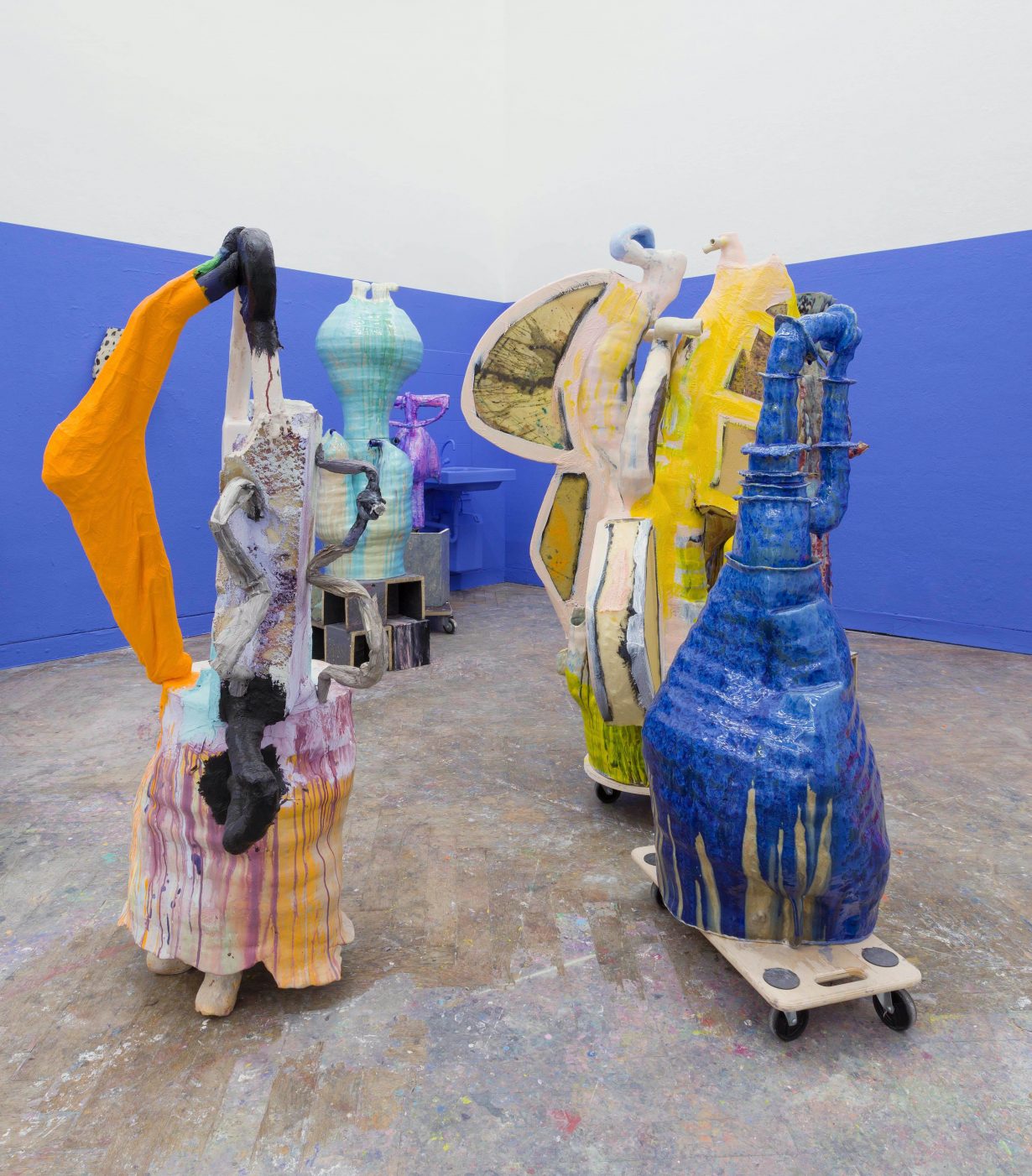 Museum 'Bullying' Row
A major donor to the embattled Akron Art Museum in Ohio has called on the institution's director and senior management to step down. Richard Rogers wrote to the museum requesting Mark Masuoka's resignation following allegations from employees that there existed a 'pervasive culture of race and gender discrimination and bullying' at the museum.