The artist has been chosen for the biennale's 2022 edition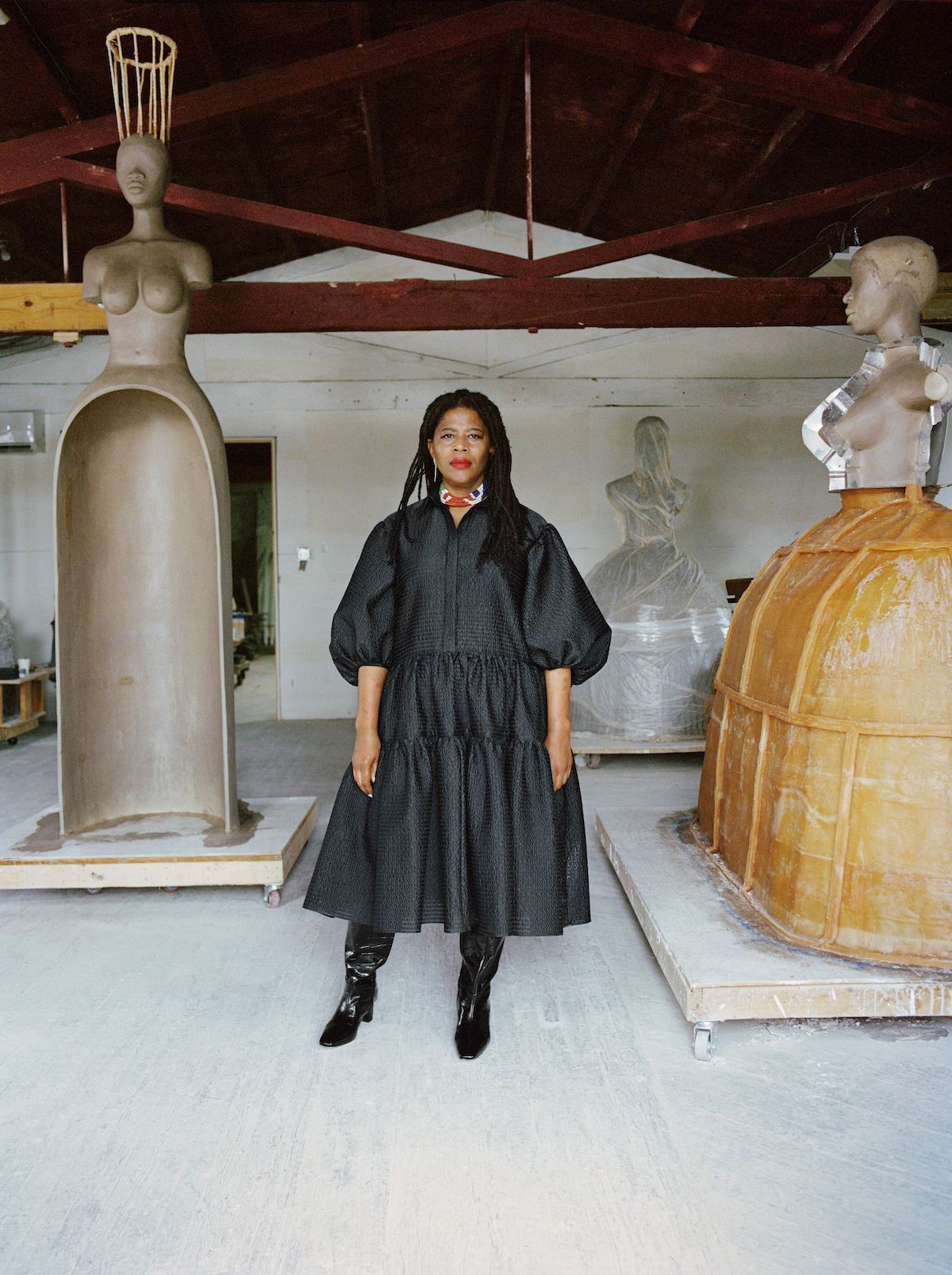 Sculptor Simone Leigh has been chosen to represent the US at the next edition of the Venice Biennale, now scheduled for 2022.
The Institute of Contemporary Art Boston is responsible for commissioning the pavilion with the US Department of State's Bureau of Educational and Cultural Affairs – the project is headed up by ICA director Jill Medvedow and chief curator Eva Respini.
'Simone Leigh has created an indelible body of work that centres the experiences and histories of Black women, elevating ideas about history, race, gender, labour, and monuments,' the ICA said in a statement.
The presentation at Venice will include a 'monumental bronze sculpture' situated in the pavilion's forecourt with other works fashioned from raffia and ceramic inside the galleries. Leigh, whose art often explores what she describes as 'Black female subjectivity', will be the first black woman representing the US at Venice.
'To be the first Black American woman to occupy the American Pavilion for the 58th La Biennale di Venezia is a great honour,' Leigh wrote on social media. 'I acknowledge the paradox of my position during this time when the depth of white supremacy in America is in full view. I also recognize that this is a time when black artists and intellectuals of the diaspora are flourishing and have reached critical mass.'
'My show, comprised primarily of sculpture, will engage the work of black feminist thinkers who have enlarged and transcended the limits of this democracy.'
The project will also include a partnership with the Atlanta University Centre Art History + Curatorial Studies Collective. Nikki Greene, Assistant Professor of the Arts of Africa and the African Diaspora at Wellesley College, and Paul Ha, Director of the MIT List Visual Arts Center, will act as advisors for the project.
The Venice pavilion, on show 23 April to 27 November 2022, will be followed by the artist's first major museum survey show at the ICA in 2023, which will include works presented at the biennale.
The Venice Biennale's forthcoming 59th edition was initially scheduled for 2021, but was delayed a year following the postponement of this year's architecture exhibition.