The London gallery's summer fixture – this year designed by South Africa's Counterspace – has been criticised for its use of concrete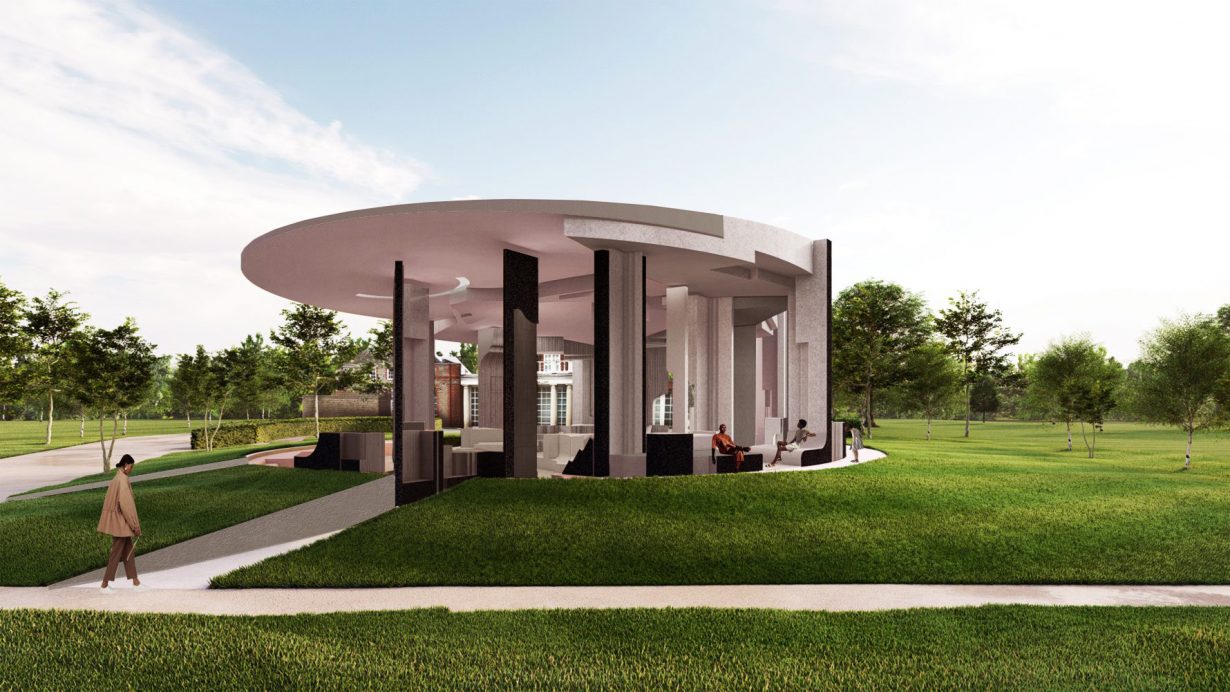 London's Serpentine Gallery faces a backlash over the eco-credentials of its annual pop-up temporary structure, the summer pavilion – designed this year by Johannesburg-based studio Counterspace. The Architects' Journal reports that the gallery has been criticised for pouring 95m³ of concrete into the ground to support the structure.
The row was ignited when construction partner Stage One tweeted: 'The mighty concrete pump has arrived! Perfect weather for pouring 95 cubic metres of concrete for the base of the @SerpentineUK 2021 Pavilion.'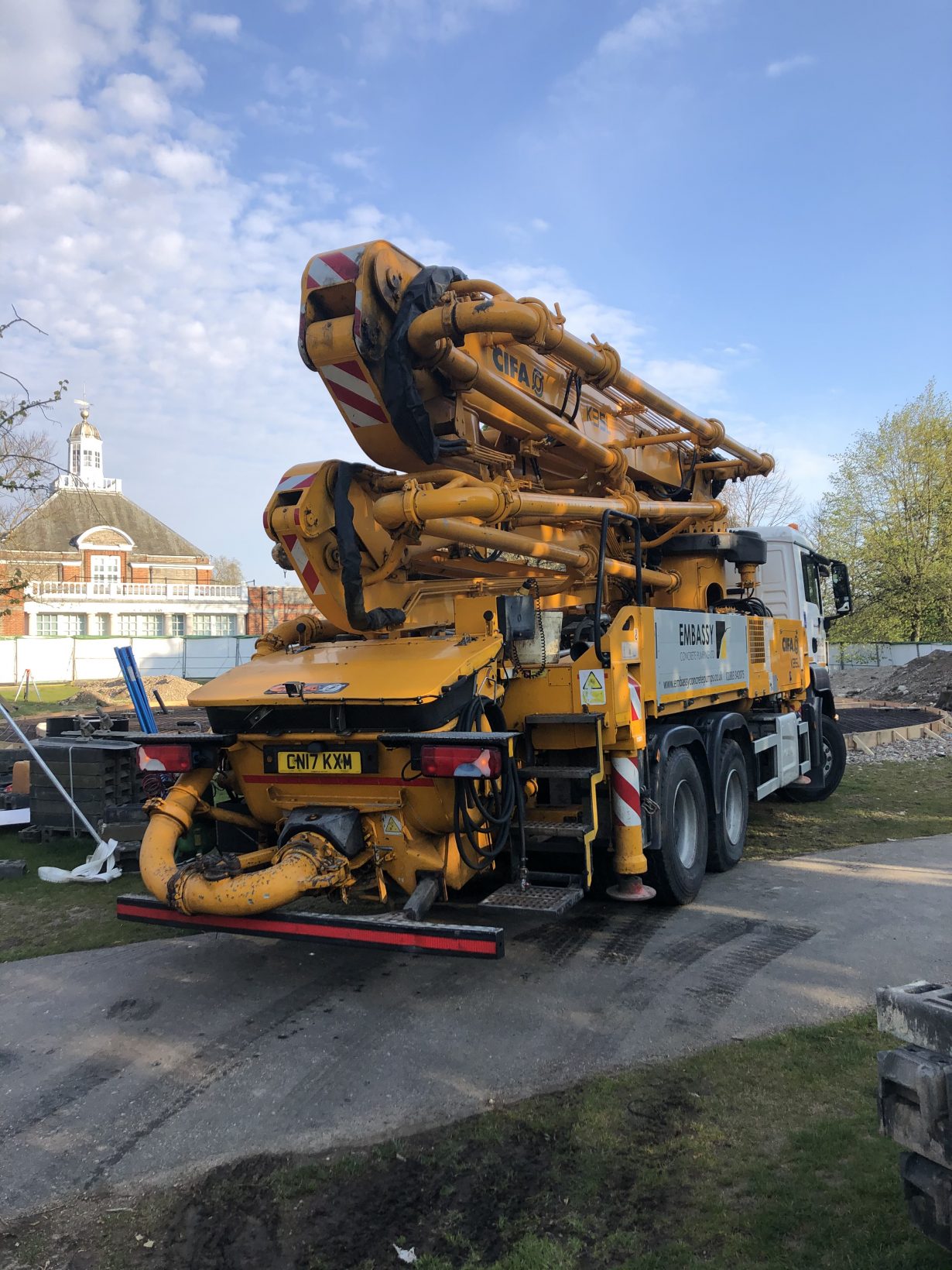 The pavilion – postponed from last year due to COVID-19 disruptions, was initially touted as 'employing a mix of low-tech and high-tech approaches to sustainability'. But the environmental cost and amount of concrete used appears to diverge from the gallery's green-principles – artistic director Hans Ulrich Obrist promised last year to place ecology 'at the heart of everything we do'.
'The vast quantity of concrete being poured into the ground (and carbon into the sky) to form the base of this year's Serpentine Pavilion, somewhat calls into question the sincerity of that pledge (to put it mildly),' architect Thomas Bryans told the Journal.
The Serpentine sent ArtReview a statement from the project technical advisors, AECOM, defending the use of concrete on grounds of public safety. 'The concrete volume has been minimised structurally, maximises the use of cement replacements (GGBS, an industrial by-product), and will be recycled after the Pavilion is moved to the next site as it has successfully been in previous years,' AECOM's project director Jon Leach said.
'The Pavilion itself adopts many positive and sustainable attributes. All of the primary steelwork has been re-used from previous projects by the Contractor, with all components manufactured offsite. Rather than adopting heavy stone materials for the solid sculptural elements the Pavilion adopts a thin layer of micro-cement, created using industrial by-products, facing a sustainably sourced and lightweight timber substrate. Cork, reclaimed from the wine-making industry, also features as one of the key materials.'
The summer pavilion project is no stranger to controversy – 2019 architects Junya Ishigami + Associates came under fire after it was revealed that the Japanese studio was looking for unpaid interns. 'People such as Ishigami shouldn't be given prestigious commissions such as the Serpentine [if] they are designed using unpaid labour,' designer Adam Nathaniel Furman told Dezeen at the time.