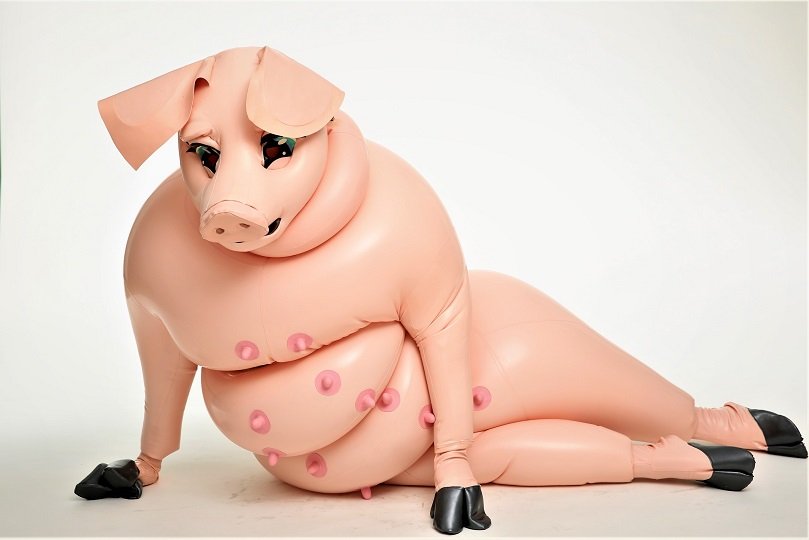 An artist who dons cartoonish latex animal costumes to explore the relationship between humans and non-human animals has been announced as one of two winners of the Tokyo Contemporary Art Award.
The jury highlighted the importance of Saeborg's art in light of the pandemic. At the 2019 Dark MOFO festival in Tasmania, the 1981-born artist wore an oversized pig costume and lay in a jail-like cage of metal bars. In Cycle of L, performed at the Museum of Art, Kochi, in 2020, highly sexualised pigs and chickens cavorted and danced on stage in a work highlighting questions of power, abuse and economy.
Also receiving ¥3,000,000 (£19,200), up to ¥2,000,000 in travel bursary and a show at the Museum of Contemporary Art Tokyo, is new media artist Tsuda Michiko whose work tackles questions of gender and mediation. In one recent lecture performance the artist reenacted and analysed the body language and hidden signals of a series of characters from the film of twentieth-century film director Ozu Yasujiro.
The prize was established in 2018 by Tokyo Arts and Space to recognise a mid-career artist in the city.