But the original monument still stands in Washington, D.C.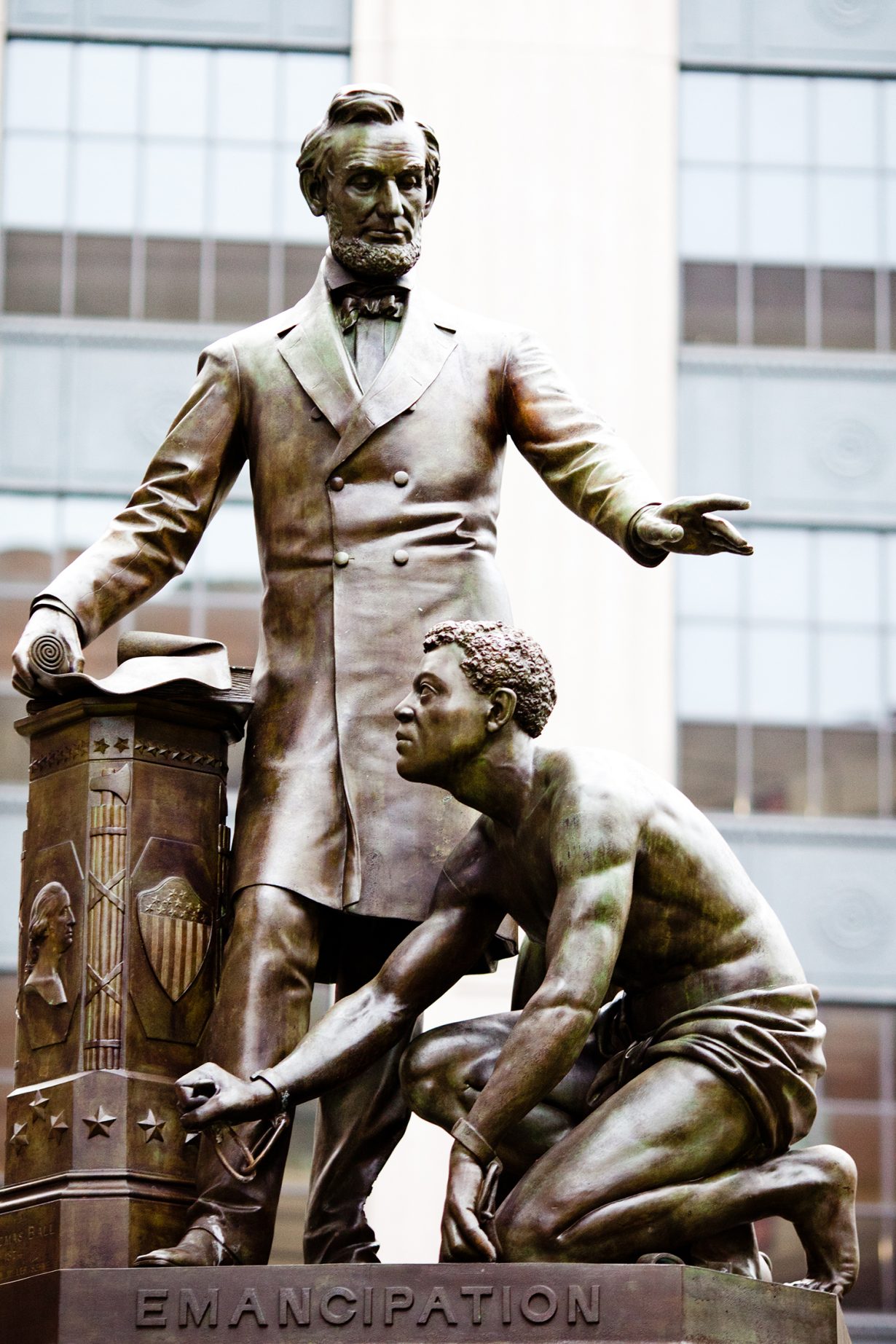 A 141-year-old statue of US president Abraham Lincoln in Boston was removed this week, following protests. The monument shows Lincoln, with his hand outstretched over a black man who is kneeling down, shackles broken – the latter was modelled on Archer Alexander, a former slave who was recaptured several times through the Fugitive Slave Act.
The statue has been a fixture in the city's Park Square since 1879. It is a replica of Thomas Ball's monument which still stands in Lincoln Park, Washington, D.C. – the original was purchased via donations from freed enslaved people and Black veterans of the Union Army. Although the intention of the monument was to celebrate emancipation, some have criticised it as degrading and a display of white dominance.
The Boston Art Commission voted to take down the controversial statue half a year ago, as protests around problematic monuments surged in the US. 'The decision for removal acknowledged the statue's role in perpetuating harmful prejudices and obscuring the role of Black Americans in shaping the nation's freedoms,' the mayor's office said.
For now, the monument will be kept in temporary storage. The city has issued a notice asking for ideas for how the statue could be relocated 'to a new publicly accessible location where it could be better explained.'