Tracing artists' commitment to annihilation, from Man Ray to Cornelia Parker
The anarchist philosopher Mikhail Bakunin wrote in 1842 that the 'urge to destroy is a creative passion'. It is a creed that many artists have followed, to varying degrees of playfulness and provocation, vandalism and all-out obliteration. While it is clearly designed to cause controversy and act as a call to action, Bakunin's maxim also suggests that the relationship between destruction and creation is not necessarily oppositional. He hints at a synergetic relationship between the two desires.
Take the case of Man Ray, whose Object to Destroy (1923) was a cyclopean metronome dedicated to such a creed of creative destruction. Decades later in 1957, a group calling themselves the Jarivistes burst into a retrospective on Paris's Left Bank in which he was taking part. They threw around leaflets declaring the 'reign of minus is over… Long live poetry!' before one of them lifted Object to Destroy and ran out into the street with it, pursued by the artist. Before he could be apprehended, the Jariviste sat the artwork on the ground, drew a gun from his pocket and blew it to pieces. They were fulfilling a broken promise the young Man Ray had once made to destroy the artwork (with a well-aimed hammer blow). They were also inadvertently pointing out that iconoclasts, like Man Ray, very often become icon-makers, dedicated not to dismantling establishments but replacing them.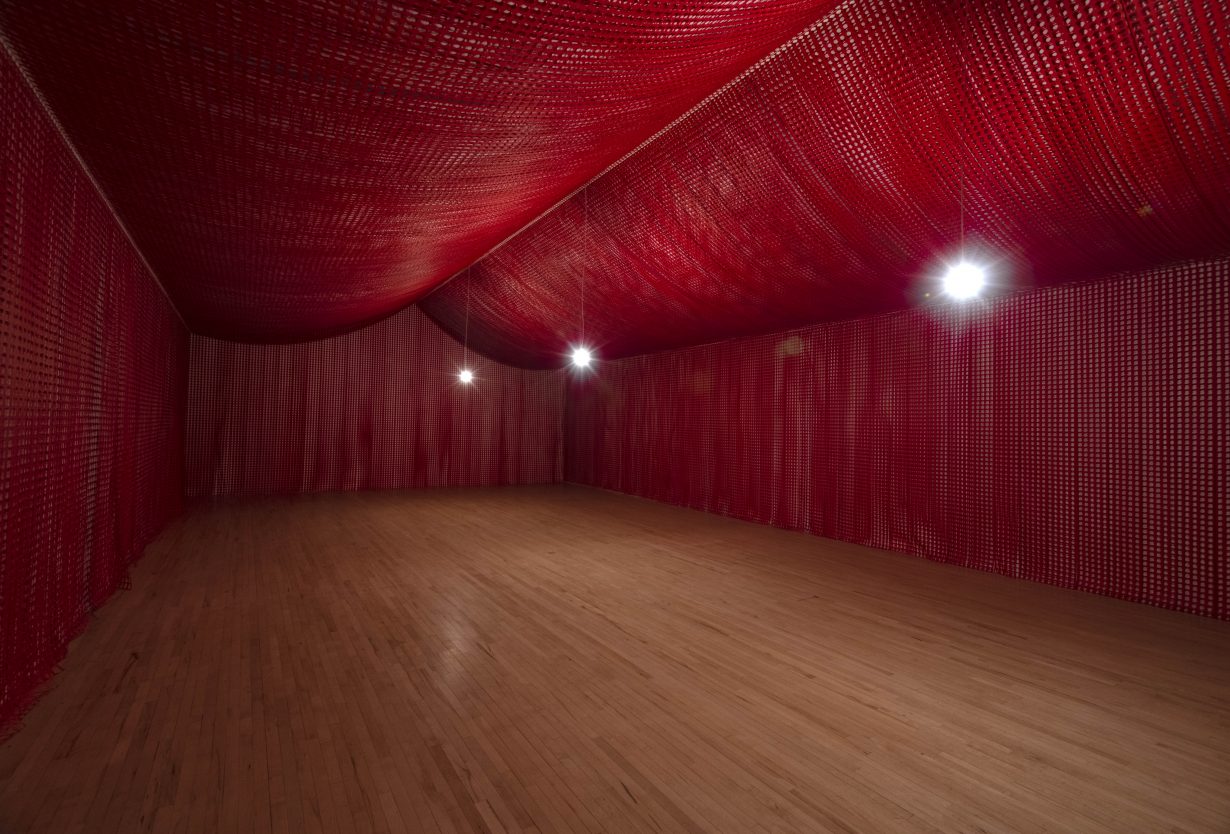 Looking at the work of Cornelia Parker, currently on view in a major retrospective at Tate Britain, London, it seems immediately apparent that Bakunin's maxim still holds currency. While the survey is multi-faceted, bringing together the artist's immersive installations (such as War Room and Magna Carta, 2015) alongside films, drawings and photographs, the most impactful of her works are those that revel in creative destruction. Yet her purpose and achievements go beyond mere iconoclasm, instead revealing Parker to be a consummate example of the artist as poet. Confronted with Cold Dark Matter: An Exploded View (1991), a garden shed (and its contents) frozen in mid-explosion, you'd be forgiven for taking it solely as a kind of choreography of devastation. Though it was theatrically blown up, by the British Army on Parker's instruction, it exists now only in the illusion of detonation, in a suspended animation impossible except in the realm of art. It could appear to be, as Parker notes, 're-exploding or perhaps coming back together again'. Yet it is doing neither, calling into question the very idea of what it appears – and what we are willing – it to be.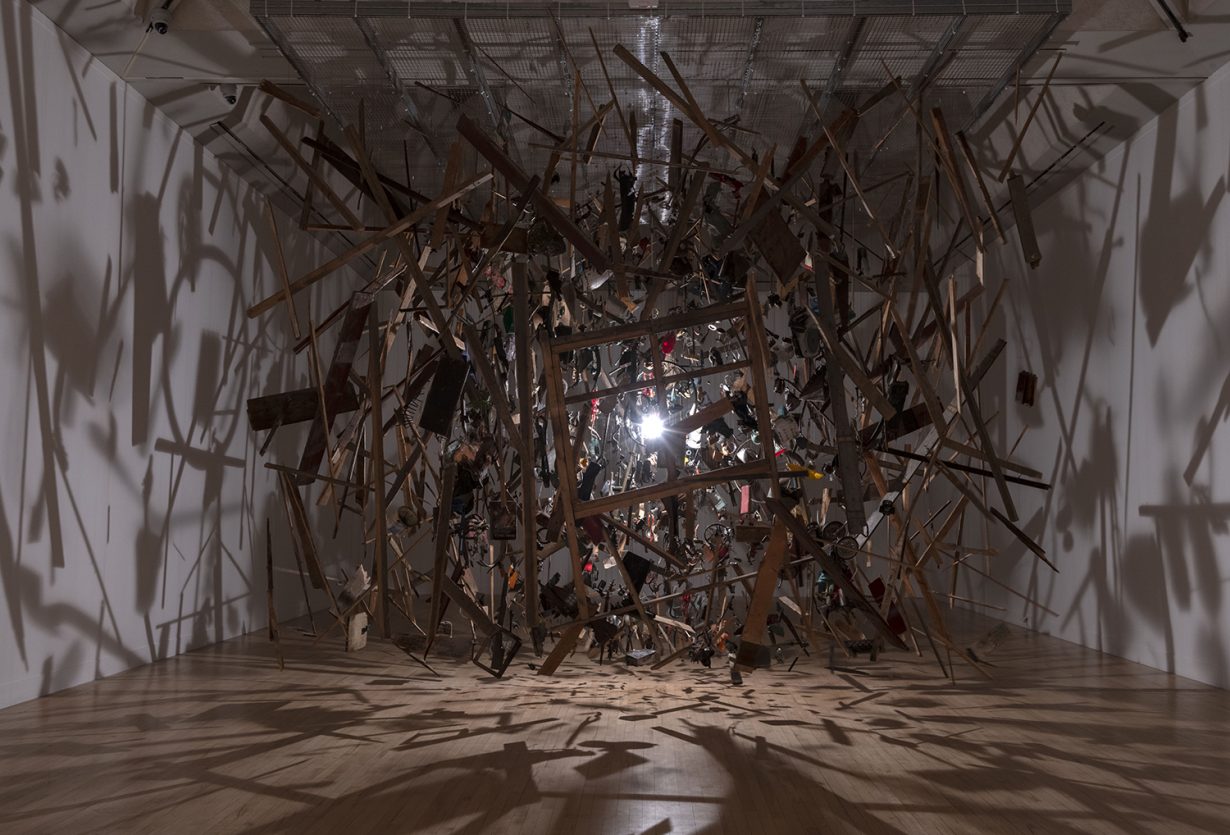 In changing the physical state of objects, Parker changes their meaning, casting light back on what they once were. This is evident in Cold Dark Matter but also Thirty Pieces of Silver (1988-9), where an array of steamrolled silverware (cigarette cases, trombones, candlesticks, teapots) hang on tinned copper wire, grouped into small pools and floating inches above the gallery floor. Long-lost from their original owners, the objects are suddenly made strange and new. Could it be that we only truly begin to appreciate the private intimacy, the personal history of a possession or space ('where you store things you cannot throw away', as the artist notes of her shed), when it is damaged, lost, or permanently changed?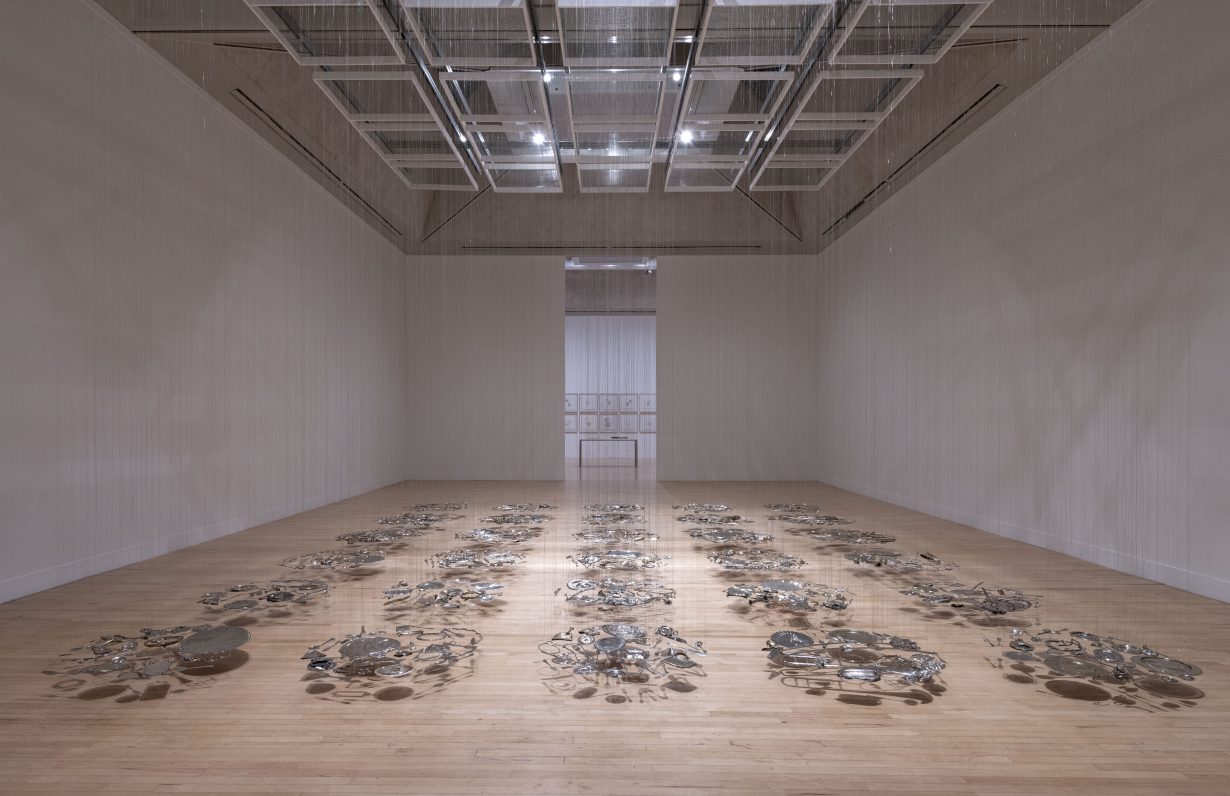 Perhaps what differentiates Parker from those who followed Bakunin's message is best explained by etymology. Her work does not adhere to the spirit of destruction (destroy, destruere; to de-build) or annihilation (annihilatus; reduced to nothing) but rather to reconstruction and rebirth. Even though the shed cannot be recovered to its original state, nor the silverware returned to their owners and functions, Parker is urging us to reflect on the value and meaning of what has changed, and challenge once more the idea and impossibility of 'coming back together again'.
A more surprising approach to Parker's work might be to reverse Bakunin's maxim and instead consider that the 'urge to create is a destructive passion'. The transformations that Parker has explored in her work, via steamroller and explosives, are arguably mid-points in their existence. For a finite period, the shed's wood and the silverware's metal have a utility for human beings, whether as shelter, ornament or art. Then they will eventually become something else entirely when circumstances change. What they are now encompasses a portion of their history that may be shorter than we'd like to think. Meanwhile the myth of eternal abundance is crumbling, the costs of material extraction are now impossible to ignore, and exorbitant wealth is growing more ruinous than ever. Cornelia Parker's dazzling work is a reminder that some things may have to drastically change for others to remain the same.