The city's contemporary artists and dealers struggle to balance the West Coast's unique contradictions with the pressure of the latest LA-focused Gold Rush 
'Here you can grow like a weed', painter Lari Pittman said of Los Angeles in 1994, 'with sweet neglect.' His statement riffs on 'benign neglect', the phrase used by presidential adviser Daniel Patrick Moynihan in a 1970 memo that detailed Richard Nixon's approach to racial inequality. It's no secret that artists move in after disenfranchised communities are forced out, and such was the case in midcentury Los Angeles, when municipal disinvestment in public housing and welfare programmes resulted in vacant, affordable property. From Leimert Park to Venice Beach, an explosion of galleries, artists and even a young Artforum formed the city's fledgling arts community, a West Coast boom chronicled in a recent exhibition at MOCA in Los Angeles, Mapping an Art World: Los Angeles in the 1970s-80s. Similar principles guide the latest wave of commercial attention in Melrose Hill, a low-income East Hollywood neighbourhood that now hosts one of David Zwirner's largest locations to date. While MOCA's exhibition canonises an era of LA regionalism known for its expansive approach to medium (and media), humour and social practice, the city's contemporary artists and dealers struggle to balance the West Coast's unique character with the pressure of international attention.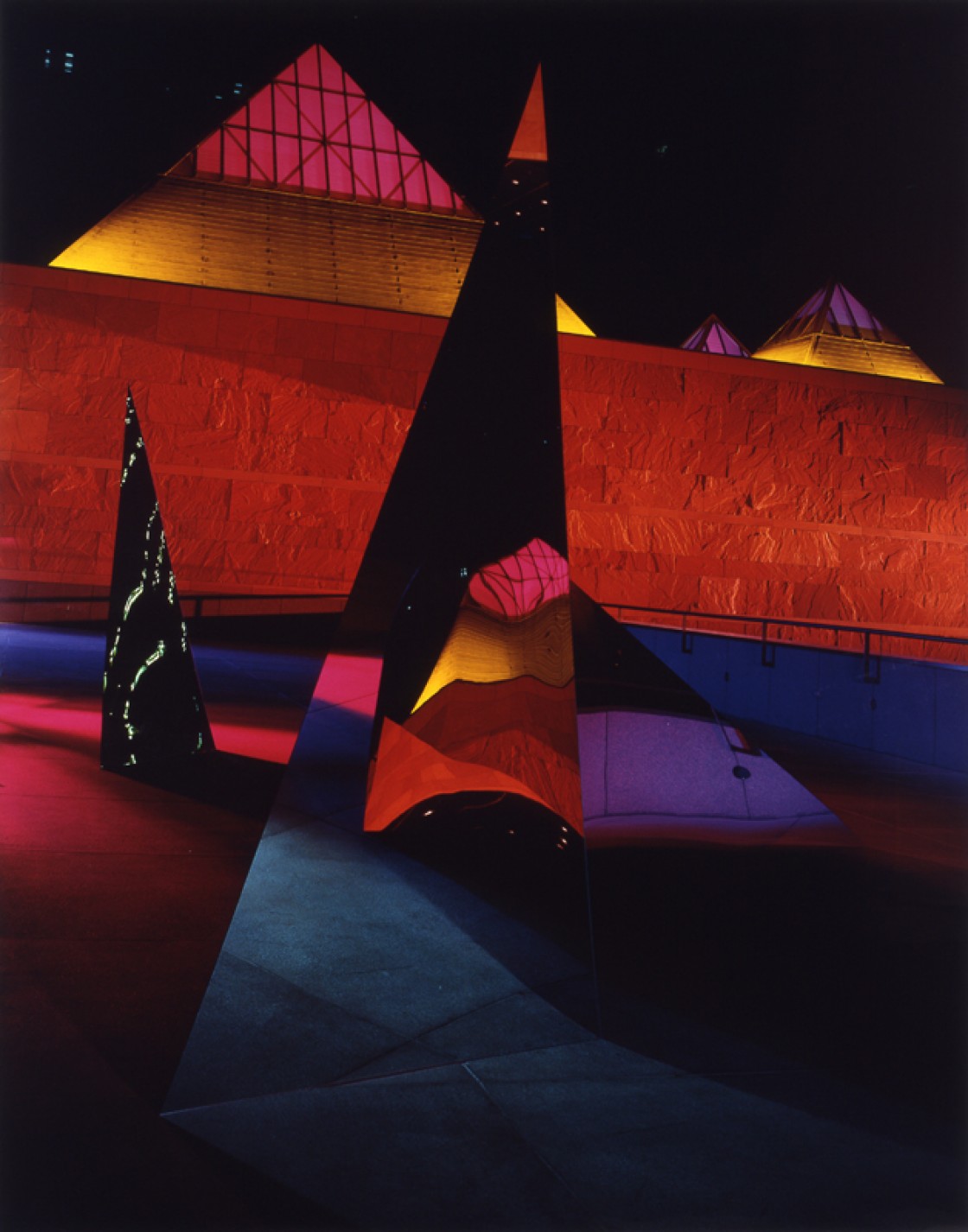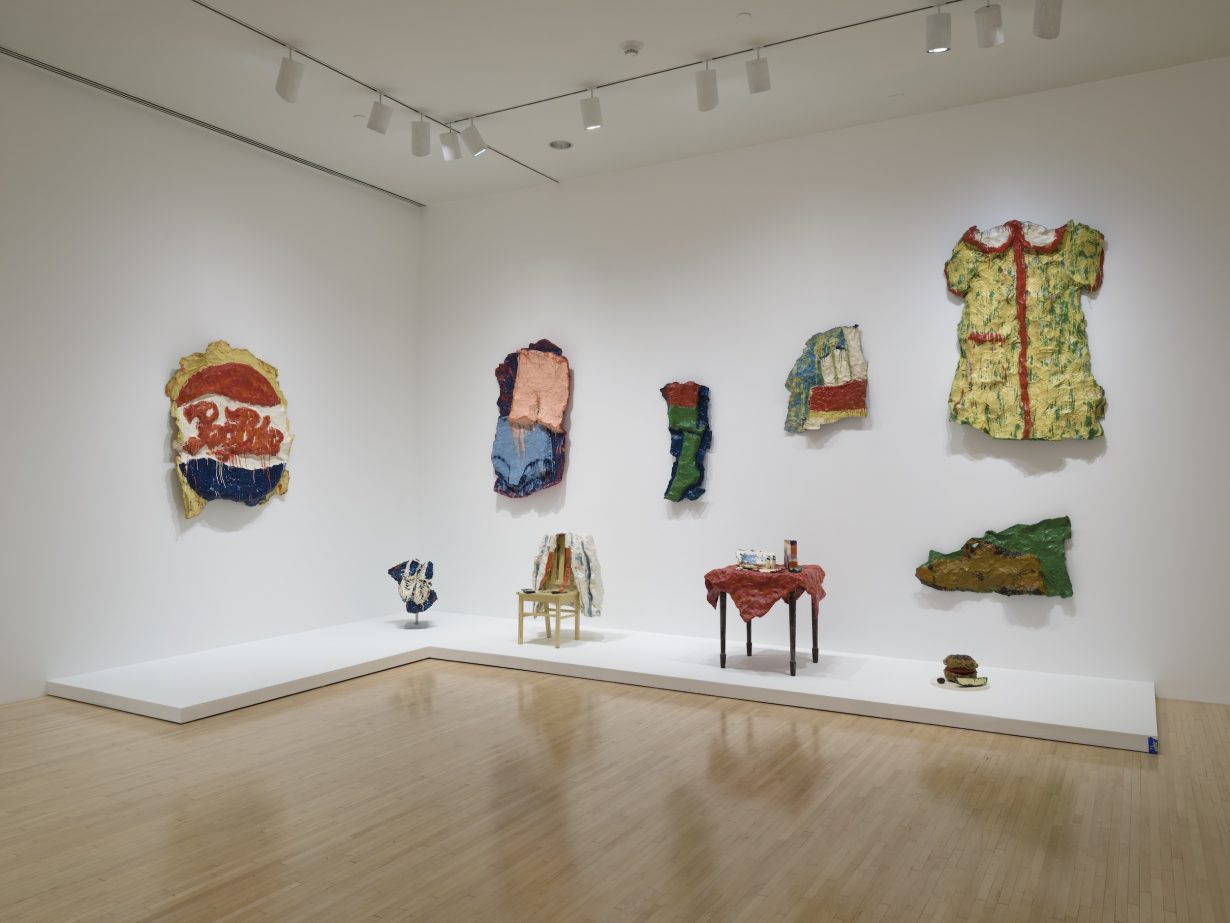 Pittman's phrase highlights both LA's perceived frontier and the city's most ineffable quality: 'sweetness', which can refer to both a type of surfer-cool and a sunny sugar high. Far from saccharine, LA's sweetness emerges in the comingling of depravity and delight, much like a weed does while growing across an abandoned parking lot. The work on view at MOCA revels in contradiction: in Mike Kelley's Manly Craft #3 (1989), bright yarn binds two childish string dolls together in a permanent chokehold; across the room a TV set plays the infamous Shoot (1971), when artist Chris Burden was purposefully shot in the arm by a friend at Santa Ana's F-Street Gallery. Audio from feminist artist Ilene Segalove's The Mom Tapes (1974-78) joins the array: 'With you', Segalove's mother says, smoking a cigarette in a plastic sunchair, 'everything is art!' Indeed, in LA, everything is: long dominated by juggernauts like John Baldessari and Ed Ruscha, MOCA seeks to enliven the era's diverse, overlooked art scene. A room devoted to Leimert Park's Brockman Gallery – now the home of Mark Bradford's nonprofit exhibition and community space Art + Practice – features Betye Saar's lesser known films, which use stereotypical media to critique Hollywood's portrayal of Blackness, and Gregory Wiley Edwards' From the Ashes of the Seven-Headed Cobra (1975), a painting composed by ashes produced when a confrontation between LAPD and the Symbionese Liberation Army, a far-left Black nationalist group, burned down a South Central LA house. These artists prove an enduring interest in the city's oxymoronic nature – pain mixes with pleasure, violence with the quotidian, sweetness with neglect – and in the power of radical practices to thrive in the relative absence of a commercial art market, a strength threatened by the latest LA-focused Gold Rush.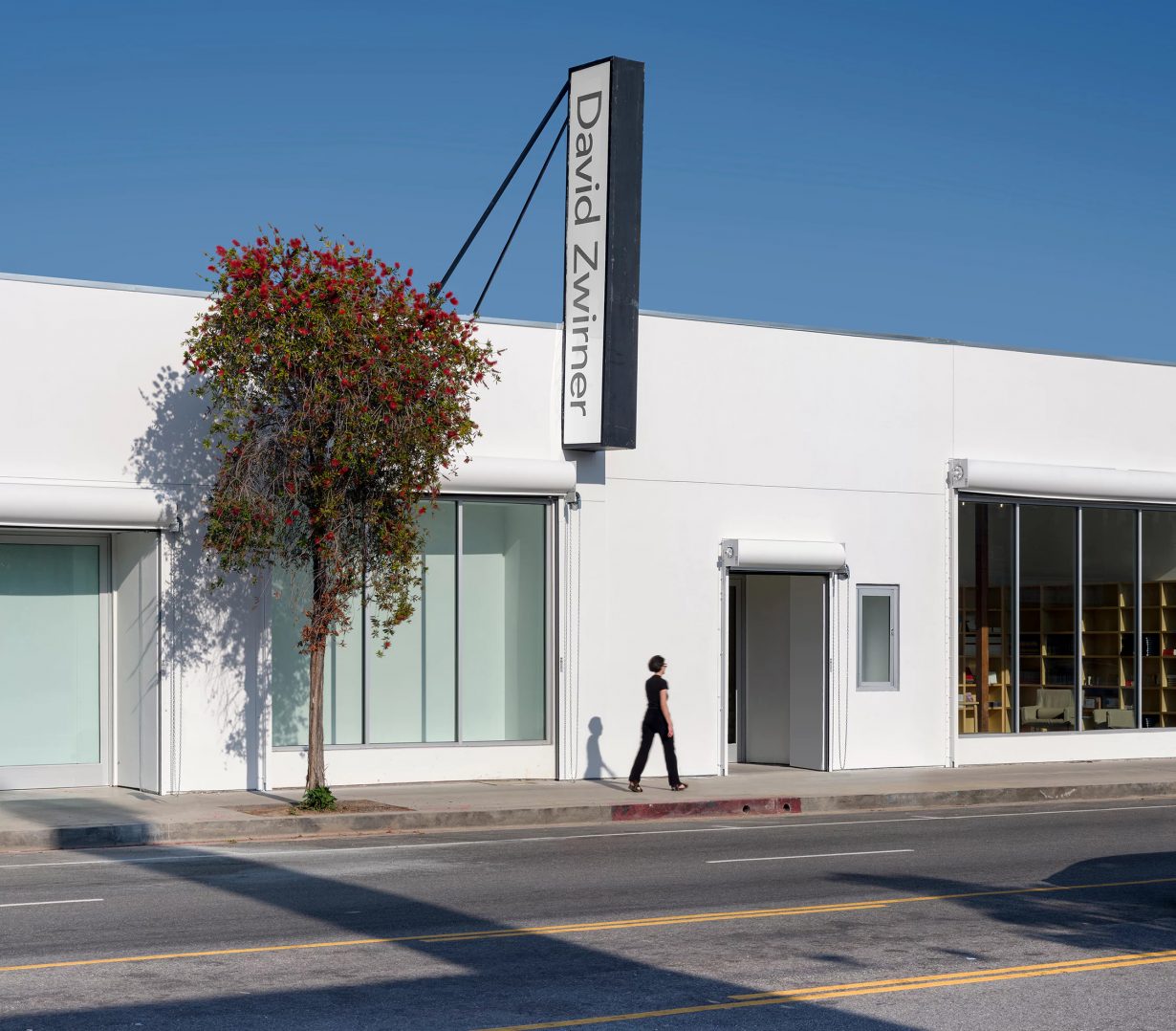 The playful, political works at MOCA feel especially refreshing coming from Melrose Hill – a small, mixed-use area by a congested section of the 101 freeway – where many non-native gallerists disavow the city's artistic singularity after inserting their West Coast outposts between auto body shops, street vendors, and family-owned Korean BBQ spots. 'I don't think LA has regional character', remarks Robert Goff, a director of David Zwirner Los Angeles. 'It's not regional [or] backwater. It's international'. Their exhibitions reflect this understanding: this summer, the recent arrivals sprinkled their LA outposts with living room-ready artworks, from moody abstraction (Julia Jo at James Fuentes) to colourful, houseplant-heavy paintings (Njideka Akunyili Crosby at David Zwirner, Yaron Michael Hakim at Sargent's Daughters). Perhaps it's just a sign of the times: curator Hamza Walker of nonprofit LAXART, which plans to open its permanent location on Zwirner's block this fall, cited the city's innately 'pluralist' pastiche as uniquely appealing to the art world today, where '[there are] as many modes and topics and themes as there are identities being claimed'. Forever the postmodern city, LA's sprawling geography and contradictory nature might seduce a global highbrow audience at last – or not. As critic Travis Diehl writes in a 2017 essay, LA is forever 'caught' in 'a rhetorical symbiosis: New York is. Los Angeles will be. But it isn't, yet'. Each successive wave of galleries – from Larry Gagosian's first 1978 gallery in Hollywood to Hauser & Wirth's 2010s arrival downtown – lauds the West Coast city's near-arrival, preaching to visitors that, if they hurry, they can witness LA's self-actualisation – which, according to some East Hollywood boosters, has finally occurred.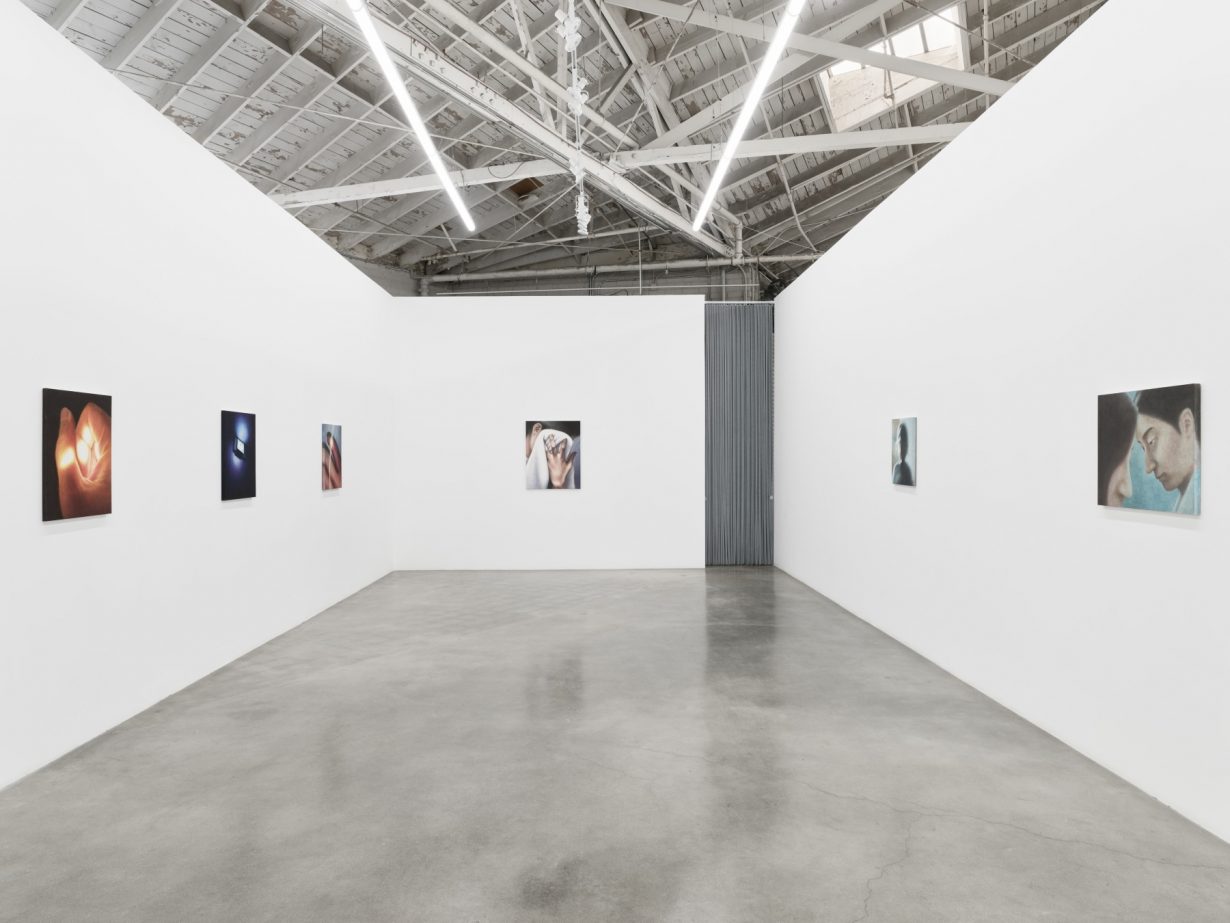 Off Western Avenue, though, the mood shifts: gallerists and artists eagerly claim LA's regional specificity and condemn the development of Melrose Hill, where the average resident makes less than half the city's median income. "David Zwirner just wants to make money… off real estate", says Davida Nemeroff, owner of LA stalwart Night Gallery. Zwirner himself likens their Los Angeles space to "the kind of gallery you might find in Chelsea", an East Coast reference that compares the property's location to New York's meatpacking district, another neighbourhood famously gentrified by the art world. Assertions of LA's unique market often accompany resistance to foreign entities: LA-based painter Lucy Bull says that the city's distinctive qualities are "better left unsaid", and Nemeroff calls LA's art and its corresponding tightknit community "a very well-kept secret". The city's spontaneous gatherings offer worthwhile evidence: Bull and friend Alexandra Metcalf hosted a wandering exhibition in the back of a Toyota Prius during Frieze Week 2022, an ad hoc curatorial space that united LA's long dependence on cars with the city's experimental, impish art history. It's difficult, however, not to view the attitude of both locals and interlopers as a kind of scarcity marketing: come quick, they say, or you'll miss the real, authentic LA – or, come quick, and you can get in on the ground floor of the next Manhattan.
'New York has as much regional character as a big Air Force base,' writes Peter Plagens in the 1979 Sunshine Muse, 'but also as much hardware and mission action.' Long the object of the East's sustained attacks, the terrain of LA's artistic landscape has undeniably shifted to accommodate foreign interests. The Angeleno infrastructure, however, remains intact: graduate programmes persevere, and smaller galleries, projects and fairs can draw larger audiences than their out-of-town competitors. While MOCA's insistence on its past risks jettisoning LA's distinctive cultural production to retro obscurity, experimentation continues to characterise LA's homegrown painters, sculptors and filmmakers. Betye Saar and David Hammons's assemblage works evoke the energies of both Lauren Halsey's contemporary mixed-media installations inspired by South Central LA businesses and Alfonso Gonzalez Jr.'s collaged reproductions of hand-painted Los Angeles signage, which made their solo debut at Matthew Brown Gallery last year. Martine Syms's social commentary recalls the sharp storytelling of Guy de Cointet; Nikita Gale's site-specific aural sculptures elicit the dramatic intensity of Chris Burden's performances. As LA mutates – at the risk of local communities – its progressive, irreverent gene pool persists, birthing artists who challenge the city's latest homesteaders. For now, it's bittersweet.