Both soft politics and radical agendas run throughout the programming of this year's edition
Since its launch in 2007, Manchester International Festival has showcased new work from across the arts in venues throughout the city. In 2021 the curating of the talks and discussions programme was handed to local people, so it is with good reason that the Festival prides itself on the diversity and inclusivity of its programming and its commitment to reaching new audiences. Most events are free, and there are countless ways for audiences to encounter them. Though one wonders how far such 'democratisation of art' stretches on seeing locals being asked to come back later as Swiss uber-curator Hans Ulrich Obrist is ushered to the front of the queue for Marta Minujín's Big Ben Lying Down With Political Books. The work, a 42-metre, walk-through sculpture of a toppled Big Ben in Piccadilly Gardens, is largely composed of scaffolding, the surface wrapped in polythene which encase 20,000 books. The titles were chosen by Manchester organisations for their role in shaping British politics and range from Angela Davis and Mary Wollstonecraft to Karl Marx and Marcus Rashford. All 20,000 will be given away for free in the final three days of the Festival (which runs until 18 July). In keeping with the ethos of Minujín's work, the Obrist queue-jumping was less to do with artworld toadying than the pre-booking required by some of the venues for COVID-19 social distancing purposes.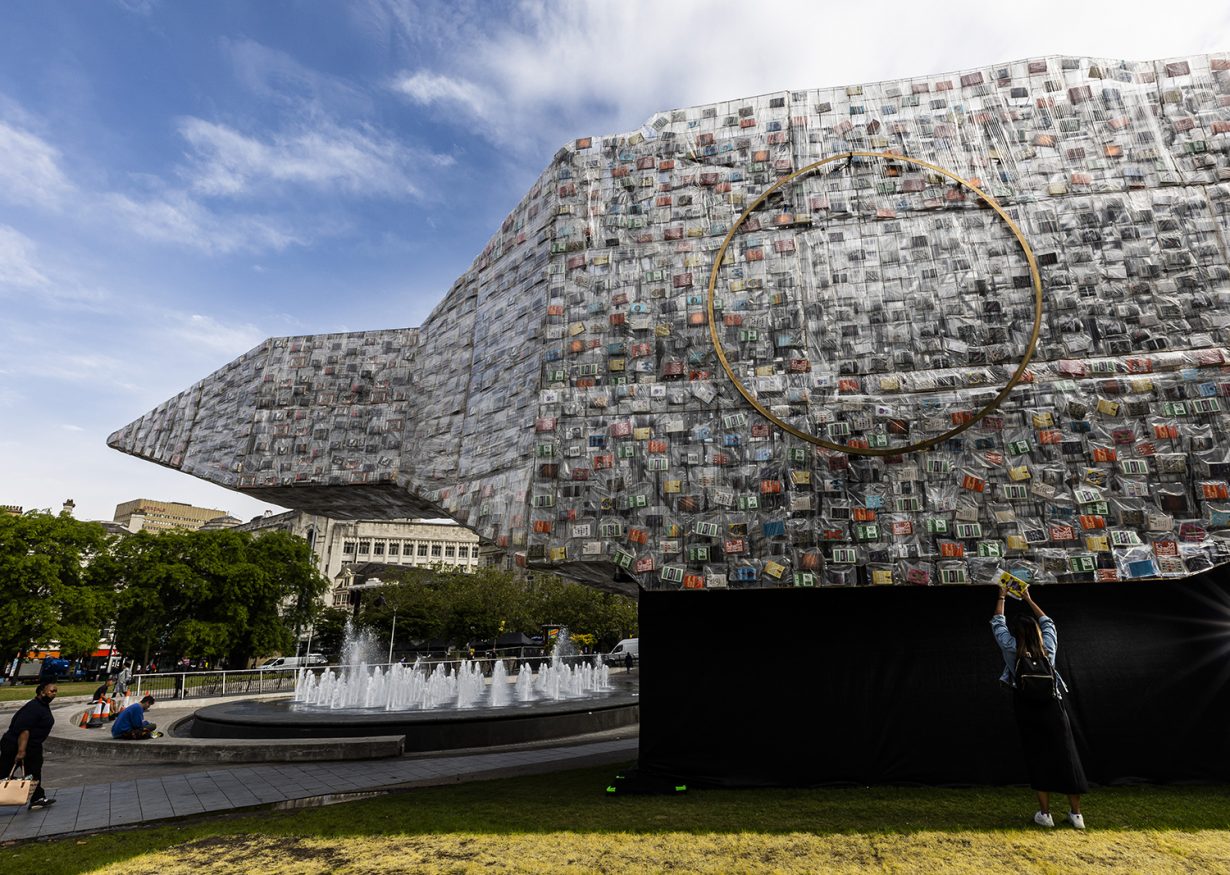 Obrist was in town for Poet Slash Artist, a show he has co-curated at HOME (and in spaces across Manchester) with acclaimed Manchester-based poet Lemn Sissay. It's a worthy follow-up to his 2019 MIF collaboration with Adam Thirlwell for Studio Créole and shares that project's understanding of language as fluid, mobile and creolised, presented here in its spoken, pictorial and written forms. With one or two trite exceptions (the ubiquitous Emin neon) and a few disappointing omissions (Maud Sulter) Poet Slash Artist is exemplary in its selection of new work by 25 practitioners working across poetry and visual art, amongst them Etel Adnan, Heather Philipson, Precious Okoyomon, Tarek Lakhrissi, Anne Boyer and Isaiah Hull.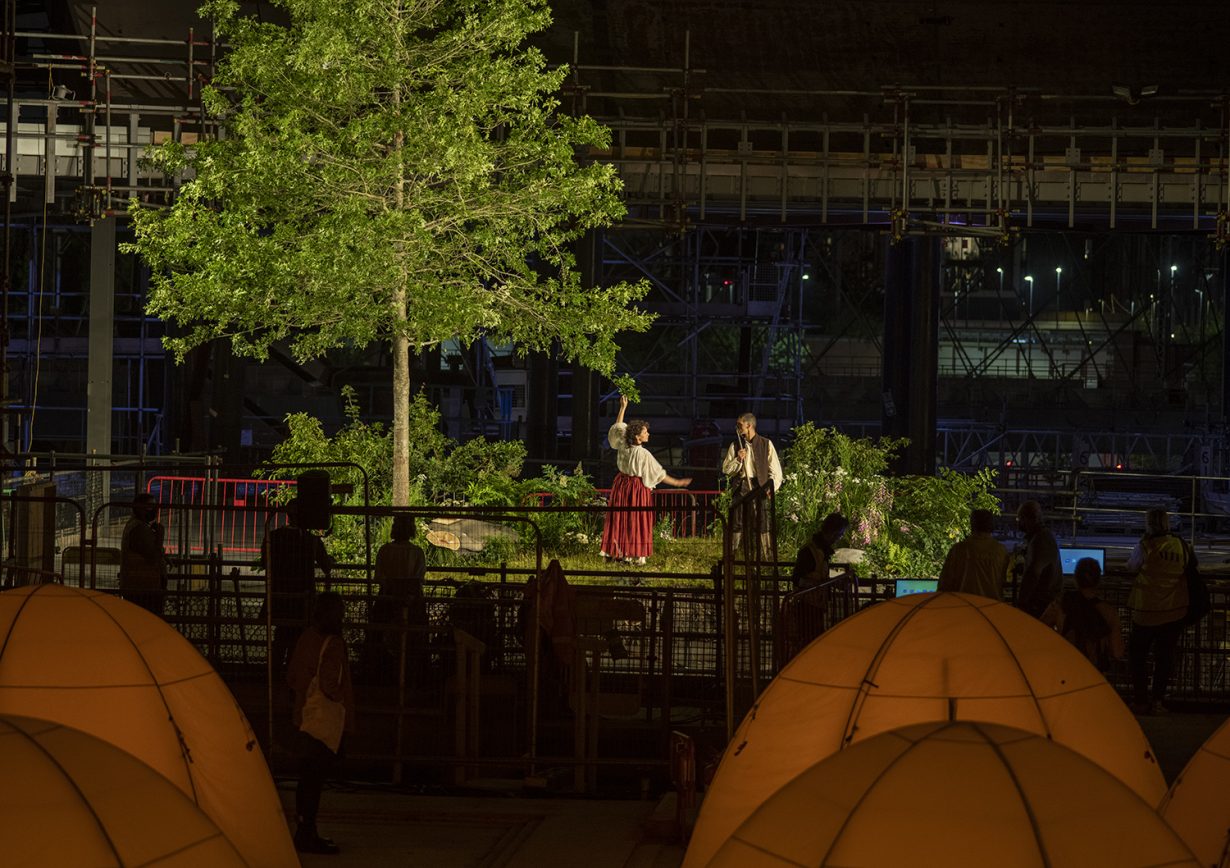 Another poetic essay takes place on the former site of Granada Studios, with theatre and opera director Deborah Warner's Arcadia, a sound and light installation staged within the work-in-progress space of The Factory, a new cultural venue designed by Rem Koolhaas. The Factory will become the permanent home of MIF when complete and Warner's project offered visitors a sneak preview for two days only. The installation comprised a tableau vivant of a pastoral idyll against a backdrop of encroaching industrialism and a sea of tents placed within the concrete shell of the building. The tents emitted a sound composition by Mel Mercier based on what MIF describe as 'some of the greatest nature poetry ever written'. Plus Simon Armitage. Designed to elicit a 'consideration of the relationship between the urban and the rural', my own idyll was conjured only by the lingering aura of the Coronation Street set on this site. However, the space itself looks impressive, and if MIF can build on Granada's legacy of truly innovative arts programming, it will live up to the hype.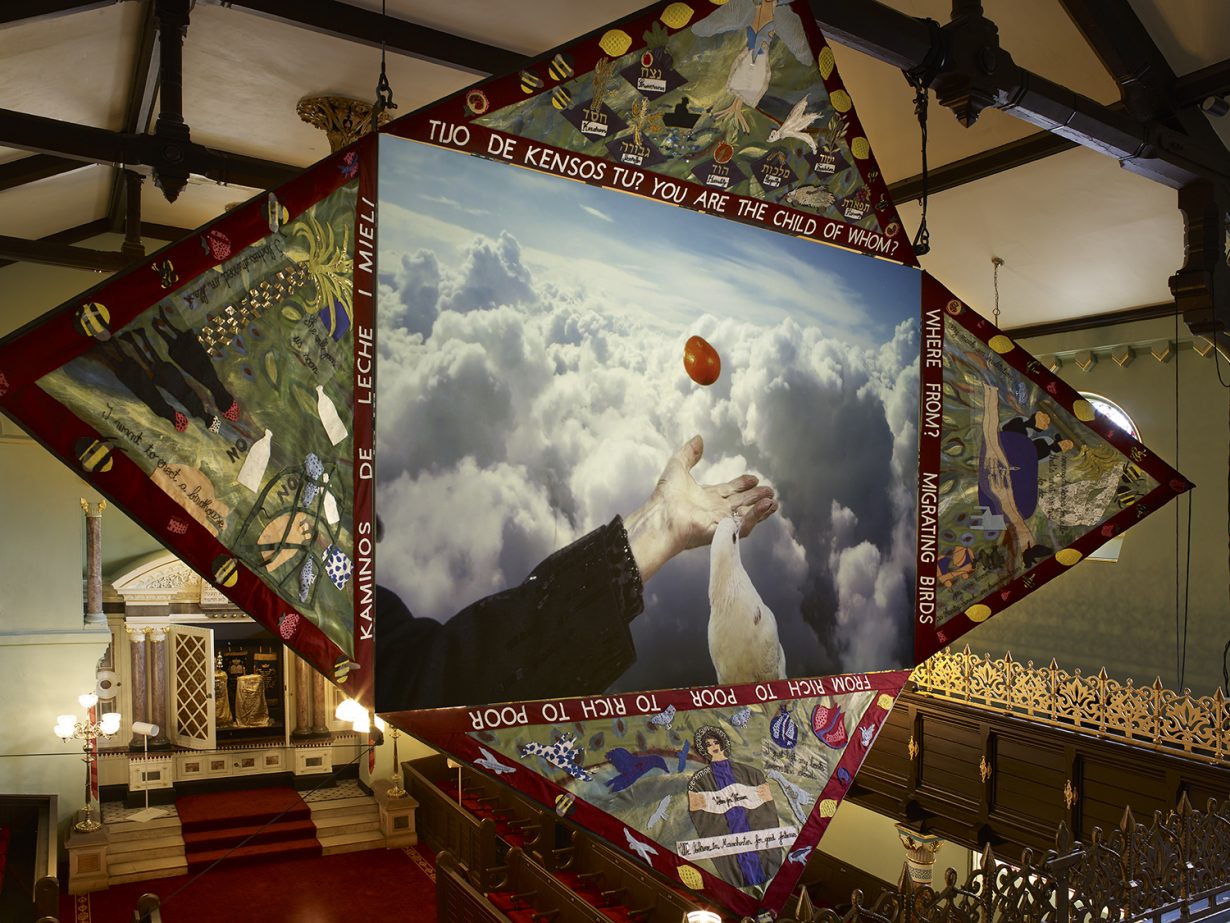 Another space built on a rich Mancunian history is the stunning new development at Manchester Jewish Museum, an extension of the city's oldest surviving synagogue on Cheetham Hill Road. It is the venue for Laure Prouvost's The long, waited, weighted gathering, an installation in the synagogue's Ladies' Gallery made in collaboration with the museum's Women's Textiles Group. The film at the work's centre weaves together a narrative from Prouvost's research into the museum collections and her discussions with the local community. The screen, opened by pigeons and doves, is bordered by an elaborate embroidered border containing words and symbols from the film which is a part-historical, part-fictional ladies' tea-party and sewing bee, where women reminisce, dance and share stories. The film opens and closes in the clouds, a dream-space of collective memory.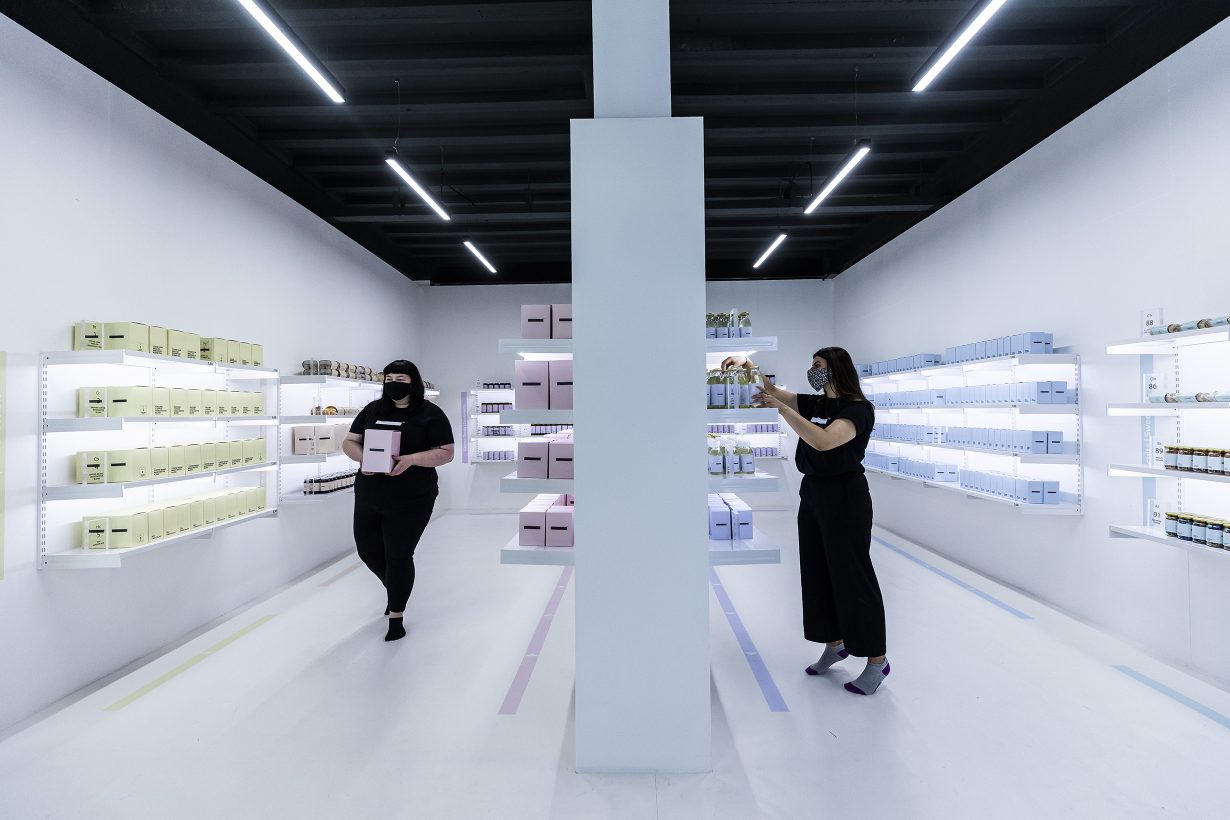 Both soft politics and radical agendas run throughout the programming of MIF this year, and the organisers have been largely successful in their aim of provoking discussion and engaging audiences around ideas that matter in a year that has seen such seismic socio-political unrest. Projects such as Cephas Williams' Portrait of Black Britain at the Arndale Centre, the Manchester Hip Hop Archive exhibition at Central Library or Rashid Rana's city-centre show Eart are important responses to concerns around the visibility of the contribution of black people to British culture and, in Rana's case, an attempt to disrupt rampant consumerism via 'unbranding'.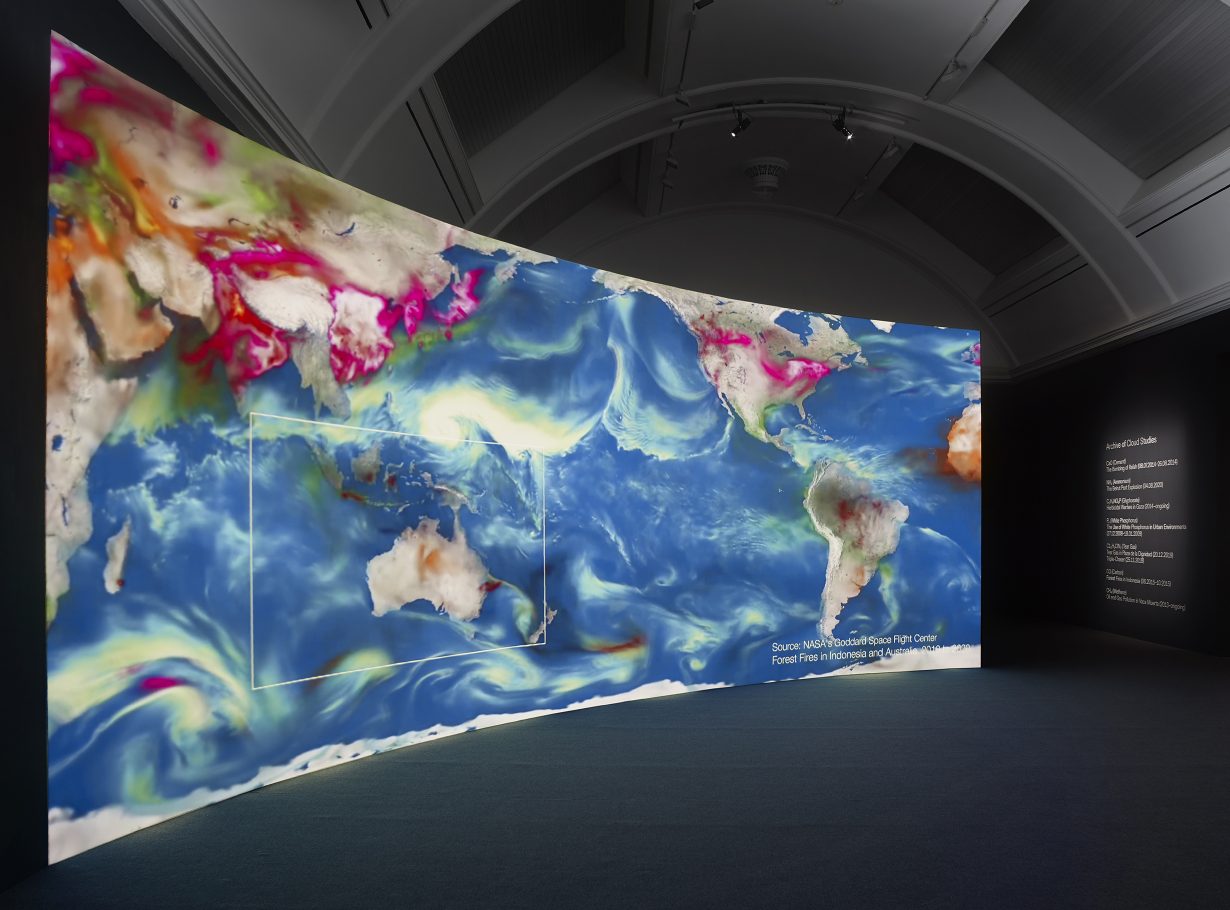 But nothing at MIF comes close to Forensic Architecture's Cloud Studies at The Whitworth, by far the most challenging and important commission in the Festival. Dismissed by some critics as merely reportage, their collaborative projects are so much more than that: critical, analytical, investigative and crucial, they show what visual methodologies can achieve. The display at the Whitworth includes a range of their investigations from Palestine, Beirut, Grenfell, Indonesia and the US-Mexico Border. It showcases the first phase of their major new work on ecological racism in Louisiana's so-called 'Cancer Alley', asking 'if toxic air is a monument to slavery, how do we take it down?' These 'cloud studies' examine how the air we breathe is weaponised by states and corporations to suppress protest, maintain border regimes and perpetuate racism and inequality. It's not often you see a real paradigm-shift in the art world, but over the last decade the group have remodelled and redefined art's capacity to contribute to political discourse and effect meaningful change. The Whitworth has co-curated with precision and care, exhibiting paintings from their own collection in A Useful Pursuit of Shadows, an historical and contextual response to Cloud Studies whichreminds viewers of the long, local history of industrial pollution and toxic air in the North of England.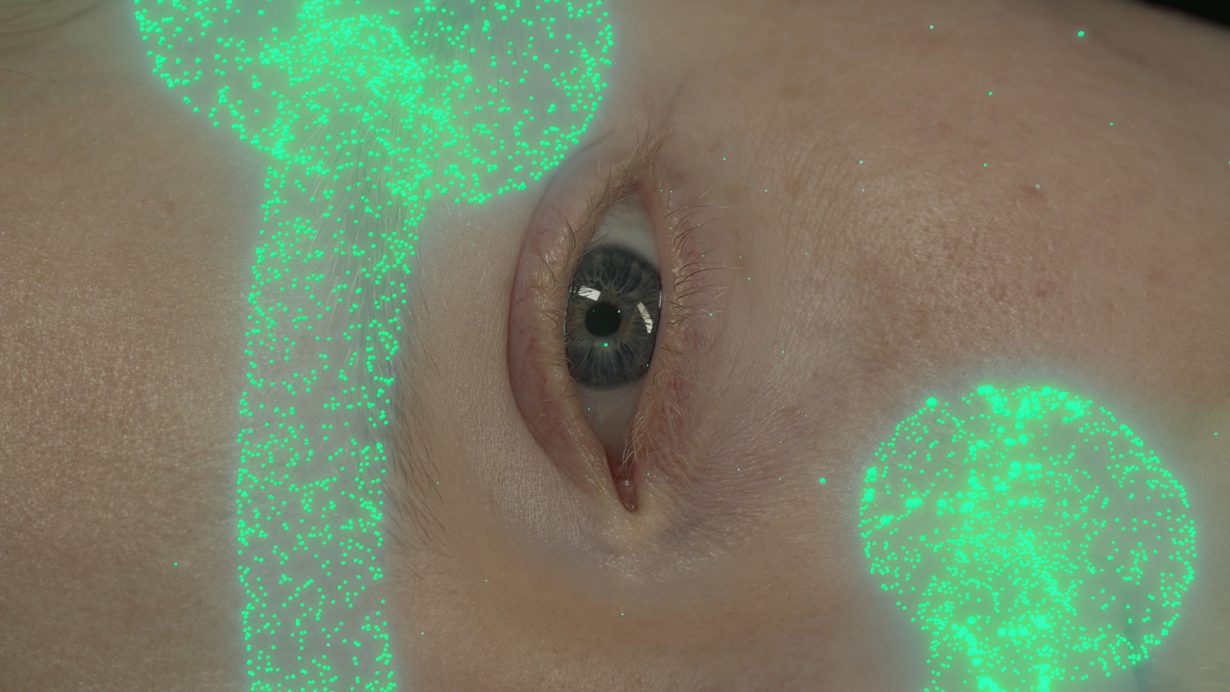 It is to MIF's enormous credit that such a major event has been staged at all while COVID-19 restrictions are still in place, though it's perhaps because of the pandemic that the online projects are so ambitious, going far beyond the 'extension of IRL' role they often occupy. Special mention here to Tai Shani's first wholly online artwork, The Neon Hieroglyph, a mind-bending, world-building feminist fantasy in nine episodes, exploring the hallucinatory effects of ergot poisoning. The last reported UK outbreak was in 1920s Manchester, but on the weekend of my visit you could be forgiven for wondering if we'd all had contaminated rye bread for breakfast. With the free gigs at Festival Square, a jubilant return to post-lockdown social life and uncharacteristically sunny weather, Shani's carnivalesque vision seemed to verge on reality.