A new rival to 2012's viral sensation 'Monkey Jesus' has emerged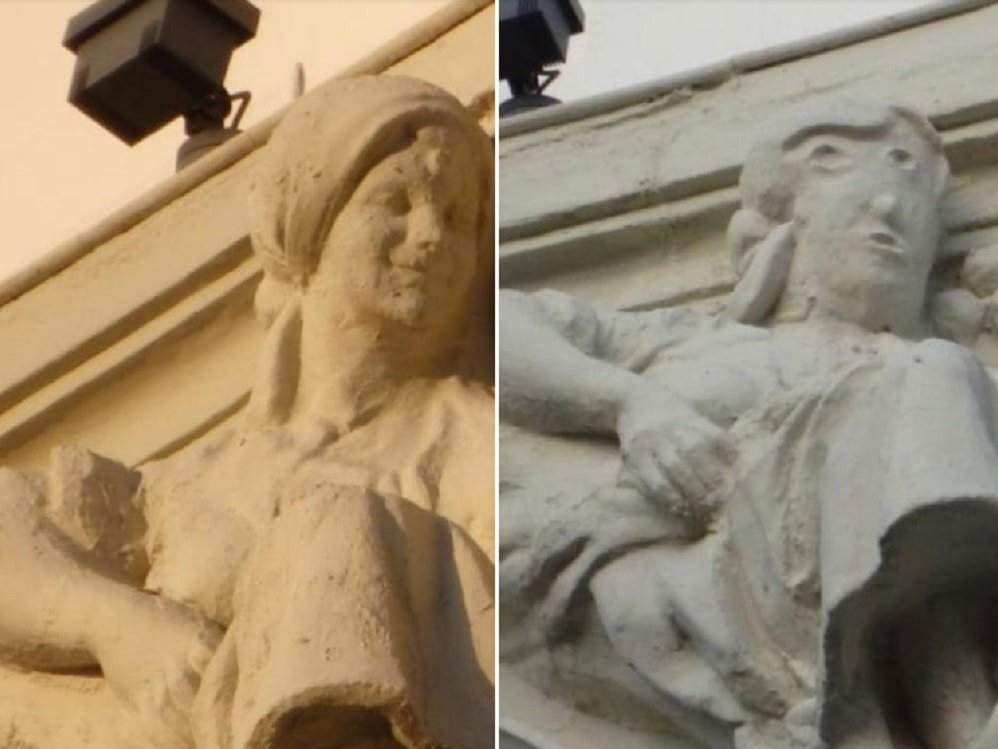 It's happened again.
The latest entry in a series of botched art restorations to hit Spain over the last few years has emerged in Palencia. A pastoral frieze along the north-western city's main street, on the exterior of an early twentieth-century bank, now features a deformed face, following a restoration attempt on a broken sculpture.
Artist Antonio Capel noticed the misshapen restoration-gone-wrong and posted photographs to Facebook. 'It looks like a cartoon character,' he wrote. It has been likened to a 'potato head' by others.
The country's Professional Association of Conservators and Restorers also weighed in. 'This is not restoration,' it tweeted. 'It's a non-professional intervention.'
Spain has seen a number of amateur restoration mishaps – which include the infamous 2012 repainting of the nineteenth-century fresco Ecce Homo in the town of Borja which went viral, earning the title 'Monkey Jesus'.