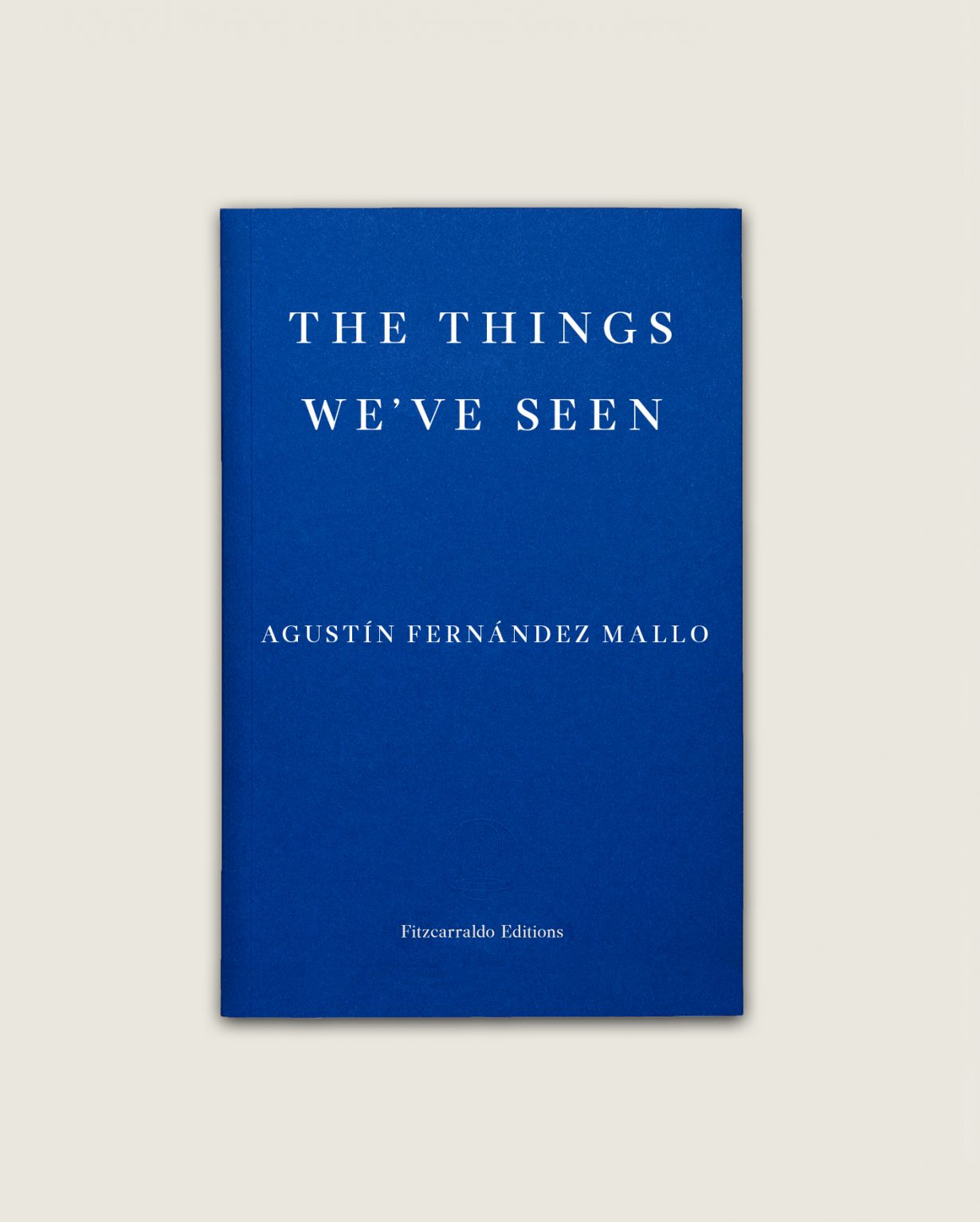 Dreamlike narration and associations build in intensity, in the Spanish writer's novel
'Reality is eminently disordered. We never perceive things in their correct order, which means that when we're talking or writing, we don't keep to the correct temporal sequence either.' This uncontroversial statement, buried towards the back of a 484-page novel, lies at the heart of Spanish writer Agustín Fernández Mallo's project in The Things We've Seen. Fernández Mallo, the de facto leading light of an avant-garde literary movement known in Spain as the Nocilla Generation (so-called for the author's own Nocilla Trilogy, 2015–19), writes here in a manner that variously recalls, references, evokes and invokes the writings, aesthetics and thinking of W.G. Sebald, Carl Hiaasen, Louis-Ferdinand Céline, Georges Perec, Octavio Paz, Ben Lerner, Jeffrey Eugenides, Jorge Luis Borges, Edward Hopper, Giorgio De Chirico and many others, and yet that remains entirely his own in its final assembly and presentation. 'Life', the statement continues, 'is an nth degree plane crash, life is a great catastrophe, the definitive accident, and our attempts to recount it are shot through with that very same disorderedness.'
Disorder asserts itself from the start, when the story's unnamed narrator, a writer, decides not to return home following his participation in a conference on the topic of 'Net-Thinking', held on an otherwise unoccupied island off the coast of northern Spain, in 2014. Alone, cut off from the world, he delves into the island's history as the site of a prison camp during the Spanish Civil War via documents he discovers on a fleet of vintage PCs. Stories within the stories: a prisoner's testimony of friendship with a guard; the privations suffered by older inmates; the solace of contraband poems by Federico García Lorca; a baker who makes pregnant-dog-shaped biscuits with breast milk; an unidentified droning noise that sounds like pure love; and a text message on the narrator's out-of-coverage mobile phone that reads, 'It's a mistake to take the things we've seen as a given'. (This last, we are told, is a line from the Galician poet Carlos Oroza.) Careering towards what looks like the narrator's nervous breakdown, Part I ends with his admission that he has no memory of the year that follows.
Then the story – the stories – really pick up, expand, circle: we're in New York now, it's 2015, and the narrator is at a loss as to how he got there. He attends a screening of art films in Red Hook and meets a woman named Skyler, who is in possession of images from the prison camp in Galicia, which leads in turn to a baker on the Lower East Side known for his pregnant-dog-shaped cookies. While watching the eternal churn of rubbish in the East River, he is approached by a man presenting himself as Salvador Dalí, who tells a story about leporine starvation – death by pure protein, rabbits in this case. We learn about an exchange of energy called the Compton Effect, the endlessly burning fires of Africa, New York's falcon population, the way that aimless wandering eventually resolves into a figure eight, a friendship with a Uruguayan named Rodolfo, who dies suddenly, and who becomes the pretext for a trip to South America. Dreamlike narration and associations build in intensity, fed by echoes of earlier conversations and details, an increasingly manic and disordered delivery, another nervous breakdown. The universe will not expand forever.
And yet we are less than halfway through The Things We've Seen, with Book II, narrated by the delusional – or is he? – Kurt Montana, the putative fourth astronaut on Apollo 11, and Book III, which takes the point of view of the first narrator's abandoned girlfriend, who is on a pilgrimage of sorts to Normandy, where the twin pressures of Syrian refugee migrations and the Brexit referendum are coming to a head…
At the end of it all, I am left in an uncanny, dreamlike, sympathetic state where the membrane between art and life feels thin indeed.
The Things We've Seen, by Agustín Fernández Mallo, translated by Thomas Bunstead Fitzcarraldo Editions, £14.99 (softcover)