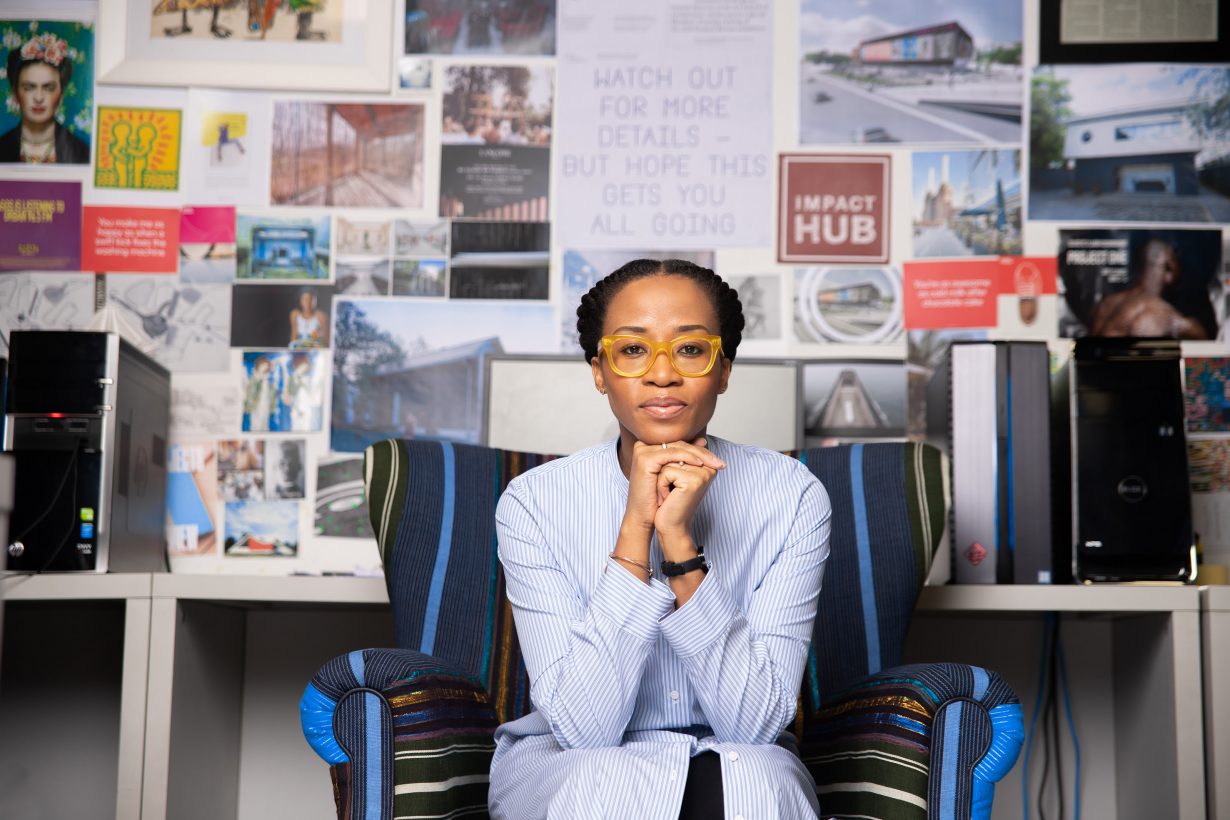 The Lagos-based architect is known for her socially-conscious approach
Nigerian architect Tosin Oshinowo will curate the second edition of the Sharjah Architecture Triennial, slated to open in 2023. Hoor Al Qasimi, director of the triennial, said Oshinowo's proposal themed around 'adaptability' resonated with the event's commitment to 'addressing the challenging conditions we face not only in the Global South but around the world'. 
'My approach is inspired by the history, traditions, and landscape of Sharjah and other cities across Africa, the Middle East, and Asia,' Oshinowo said about her plans, and aims to explore 'architecture and design solutions that are built from conditions of scarcity.'
Trained in London, Oshinowo is now based in Lagos where she established her own studio, cmDesign Atelier (cmD+A), in 2012. Since then she has worked on numerous civic, commercial and residential projects that seek to tackle social and ecological issues, including a project with the United Nations Development Programme to build an entirely new community in northern Nigeria for a village displaced by Boko Haram, and the Maryland Mall in Lagos.
Oshinowo is a registered Architect in the Federal Republic of Nigeria and a member of the Royal Institute of the British Architects. Prior to establishing her own studio, she worked for Skidmore Owings & Merrill in London and James Cubitt Architects in Lagos. Oshinowo was also a cocurator of the second Lagos Biennial (2019) and writes regularly about urbanism, afro-modernism, design and identity. In 2021, she was among 13 creatives from the African continent to be featured in the Netflix series Made By Design. 
Founded in 2018, the Sharjah Architecture Triennial positions itself as a platform for urbanism and architectural innovation and conversations for the Global South. The inaugural edition, titled Rights of Future Generations, was curated by Adrian Lahoud and looked at issues of land use, ecology and land ownership.